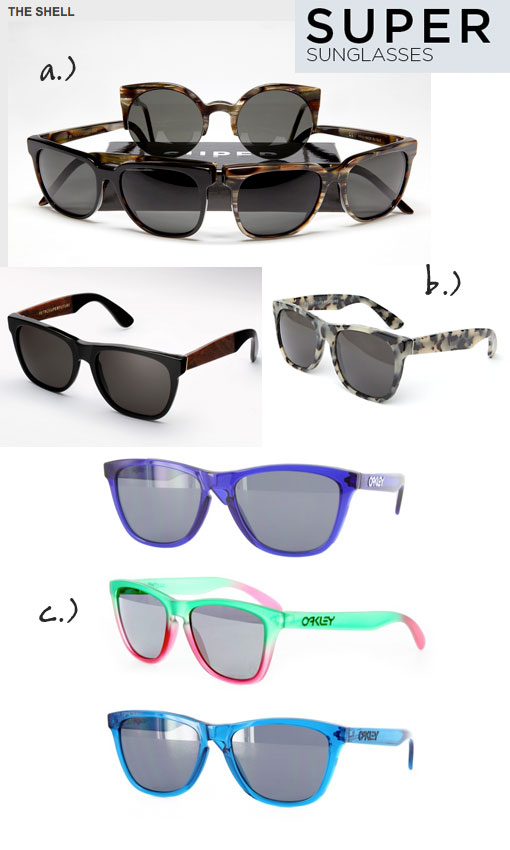 I know by now the wayfarer sunglasses are trendy, but I really can't deny that they look great on every man and woman. I love them, but this summer I wanted to find an alternative to Rayban's Wayfares, and I did!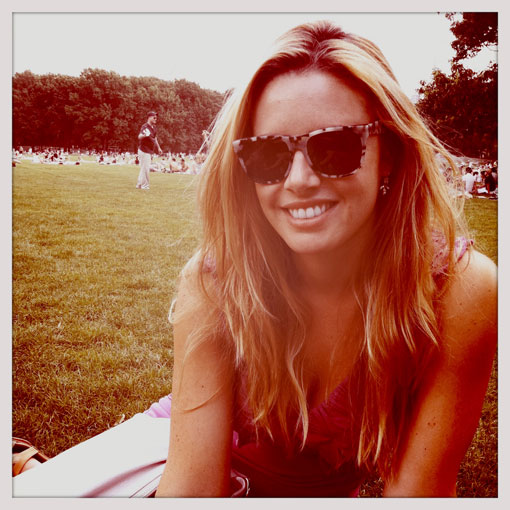 Here are my two wayfarer obsessions that I just bought:
a.) SUPER Sunglasses $117 – $200
SUPER, by RETROSUPERFUTURE®, has started a wayfarer phenomenon of acetate sunglasses with their take on the classic wayfarer. Their Basic Shape is slightly oversized and offered in a myriad of colors and designs. They are made in multiple color graduations, which has generated a big trend. The sunglasses are handmade in Italy with German ZEISS lenses, which provide an extremely high level of protection for your eyes.
Offcially launched in spring 2007, SUPER is currently distributed in over 350 stores including Colette in Paris, Barneys New York, 10 Corso Como in Milan, Fred Segal in Los Angeles, Steven Alan, Paris Texas in Denmark, Caliroots in Sweden.
These are classics! Buy at Shop Bop or EyeGoodies.com
b.) I just bought the Super Basic Wayfarer: Summer Safari Puma at Intermix.
c.) Oakley Frogskins Sunglasses $110 – $120
These are so great- and I love the Oakley come back. I love these because they come in so many fun neon colors and they are so light- I don't feel like I have glasses on. Great for water sports and shopping on Abbot Kinney! I'm sporting the Turquoise.
– Kathryn, The Blonde