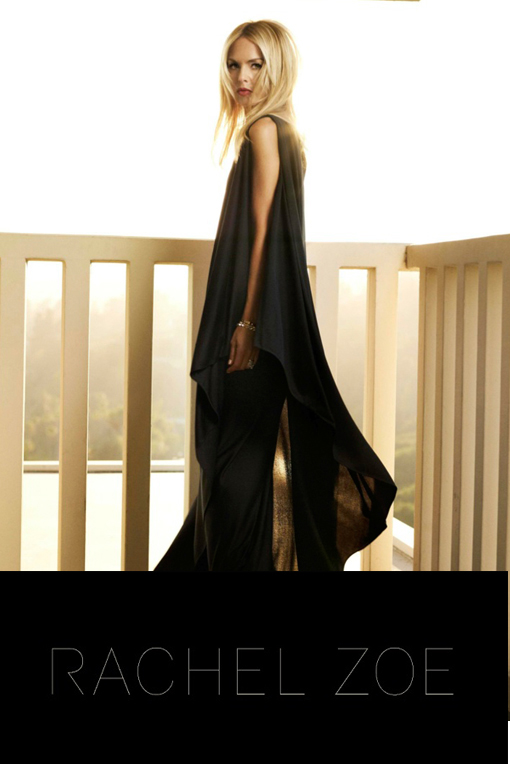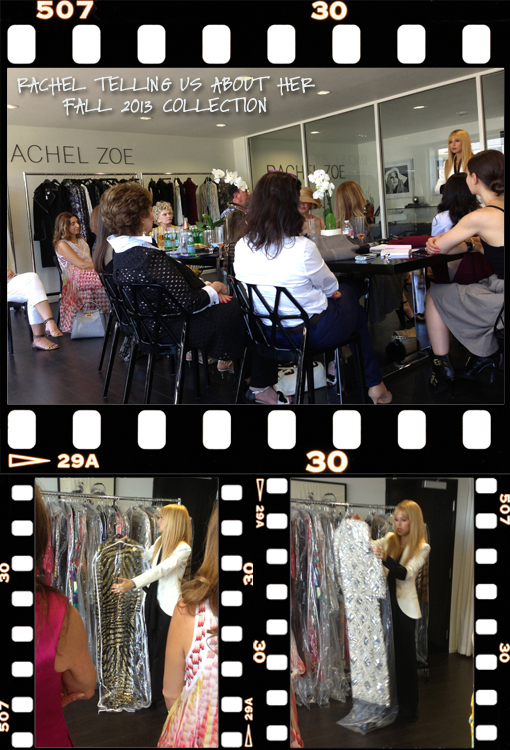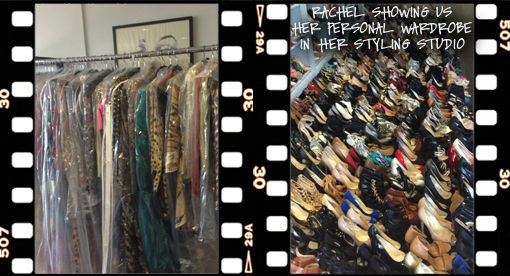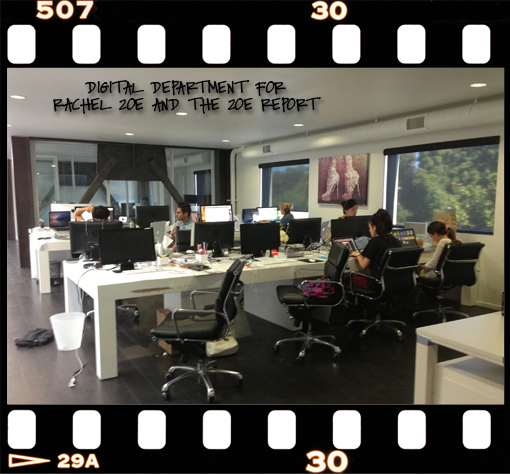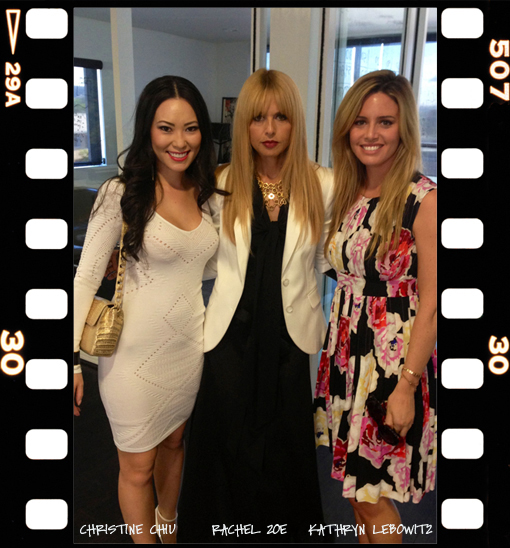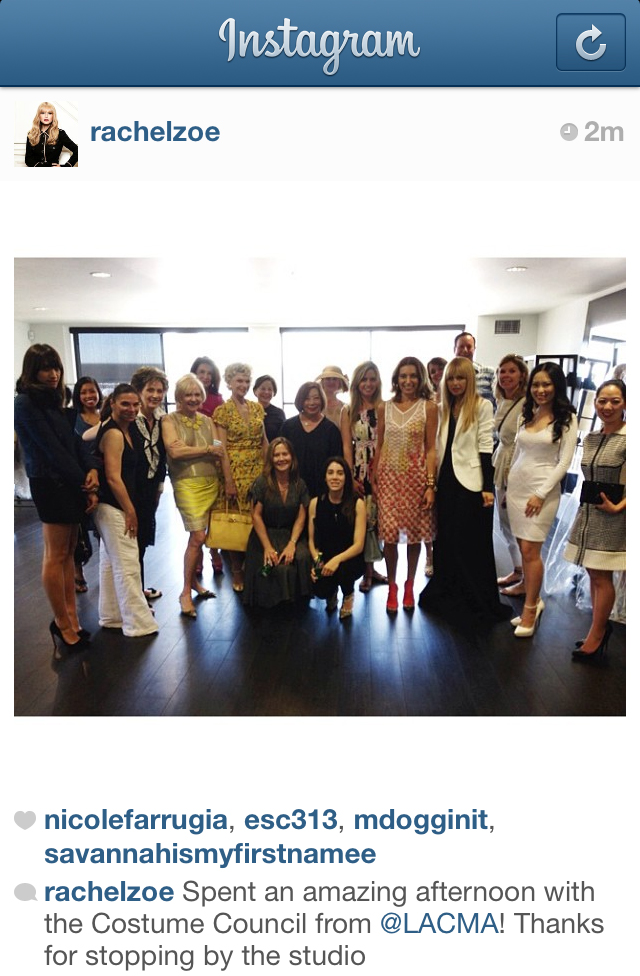 I didn't even think twice about rsvping "yes" when the LACMA Costume Council invited me for a very exclusive tour of Rachel Zoe's personal fashion archive, styling studio and preview of her Fall 2103 collection. As we all know, Rachel has a growing personal empire covering everything from her books, successful Bravo show, The Rachel Zoe Project, and her highly sought after fashion line. She is probably best known for her effortless take on glamour as a celebrity stylist. Rightly so. She's dressed everyone from Cameron Diaz, Nicole Richie to Anne Hathaway and Kiera Knightly.
Designed as an intimate afternoon, we arrived at her "office" in West Hollywood. Rachel, in her signature L.A. boho style, personally welcomed us in to her inner sanctum. She couldn't have been more generous as she led us through the digital department explaining how it really does take a team to create all of the amazing content for Rachel Zoe and The Zoe Report.
Next, and not many of us would open our wardrobes and closets to complete strangers, Rachel let us go through her vintage wardrobe and tour her styling studio lined with 1000 pairs of shoes. Dresses are carefully hung in clear storage bags (and I love that idea) so it's easy to peruse her options. Shoes are lined up on long racks. Another great idea. Both systems are great organizational tools for selecting the right item for the right occasion (or celebrity).
Then we were lucky enough to preview her Fall 2013 collection. Rich in leathers, sequins, black and white, Rachel said she has "changed the most with this collection." Explaining she had gone for an "English/seventies/equestrian vibe", there was a new found sense of polish, fit and tailoring. Her design sense is getting more contemporary and confident with each season.
Asked about her customer, Rachel said that she often has a very specific woman in mind when she is designing pieces. For instance, she created one item for a 27 year old Chicago girl to take her dog for a walk; and one cape in particular was for her mom and other "glamourous" mothers out there. Of course, the influence of Rachel's glamorous "always dressed to the nines" mother has attributed to Rachel's fashion sense. It is also very apparent that Rachel lives for fashion and styling a woman from head to toe.
As our visit came to a close, one of my favorite questions posed to Rachel was "What do you dress your son Skyler in?" As she swooned, she said you have to be more creative with a boy, but "I never knew styling a boy could be this much fun. I love him in Gucci, Burberry, Stella and Ralph Lauren!"
No wonder "I die" for Rachel Zoe along with everyone else. If you do to, some looks are available now for pre-order.

-Kathryn, The Blonde & NJ, The Brunette