Good day Darlings!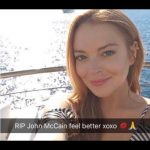 I hope everyone's Labor Day weekend was amazing. At least as amazing as Lindsay
Lohan's seemed to be
. LiLo is currently living her best life in
Mykonos
, Greece, specifically at the
Lohan
Beach House. Over the weekend, a video of
Lohan
went viral after being caught on camera dancing like a drunk grandma with no skills. She kicked, swirled, dipped and did some bananas Michael Jackson-
esque
moves. Several celebs and bloggers got in on it and mimicked her dance routine on social media. She quickly jumped on the meme/people freaking out train and re posted a video of herself dancing with a caption that said #
DotheLilo
. Is Lindsay trying to make "The Lilo" happen? Because if she is, that's so fetch. It was so fun to watch. One day later, she posted a picture of herself on her
snapchat
that said "RIP John McCain, feel better
xo
".
Hmmmm
… has anyone told Lindsay that once a person has passed, they can't actually "feel better"? Personally, I can't wait for the premiere of her upcoming MTV reality show and I am dying to see more highlights. The series, tentatively titled "
Lohan
Beach Club" will premiere in 2019 and will take place at her self titled club. Somewhere, Tara Reid is fuming.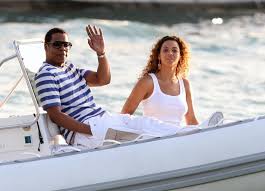 Happy birthday to
Beyonce
! 37 years ago, Ms. Tina Lawson blessed the world with the iconic beauty. According to Forbes,
Beyonce
is one of America's richest self made women with a net worth of $355 million dollars.
My question is, what could Jay-Z possibly give her for her birthday?? I picture the Carter's waking up on a yacht somewhere amazing, her glam team coming into her room at 4 AM (while she's still sleeping), doing her hair and makeup for her for later that morning so that when she gets up she looks like she's not actually wearing make up, and then her rolling around in diamonds while drinking a mimosa and waiting for her children to be brought to her room. Then they all get mani pedi's, massages and blowdry's. Once that's over, they enjoy a tanning session while their chef cooks them Bey's favorite meal. Gwynnie and Michelle Obama obviously called already and Oprah is on the line now. How fabulous.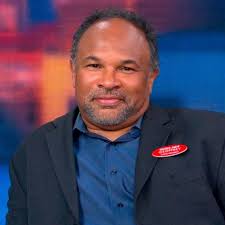 In heartwarming news, former Cosby Show star, Geoffrey Owens was photographed working as a grocery
bagger
at a Trader Joe's in New Jersey. Sadly, several media outlets began "job shaming" him and reporting their "shock and awe" at what has become of him. Luckily for him, he got so much attention and so many high profile actors came to his defense, that he ended up on Good Morning America on Tuesday morning saying "Don't feel bad for me, I'm lucky to have had the career that I've had and I'm in between jobs". Shortly after, Tyler Perry offered him a job on his "OWN" drama series, "The Haves and The Have
Nots
." What a happy ending for this man who's just trying to earn an honest living.
From somewhere near lots of palm trees and yellow Lamborghini's,
Julia Obst