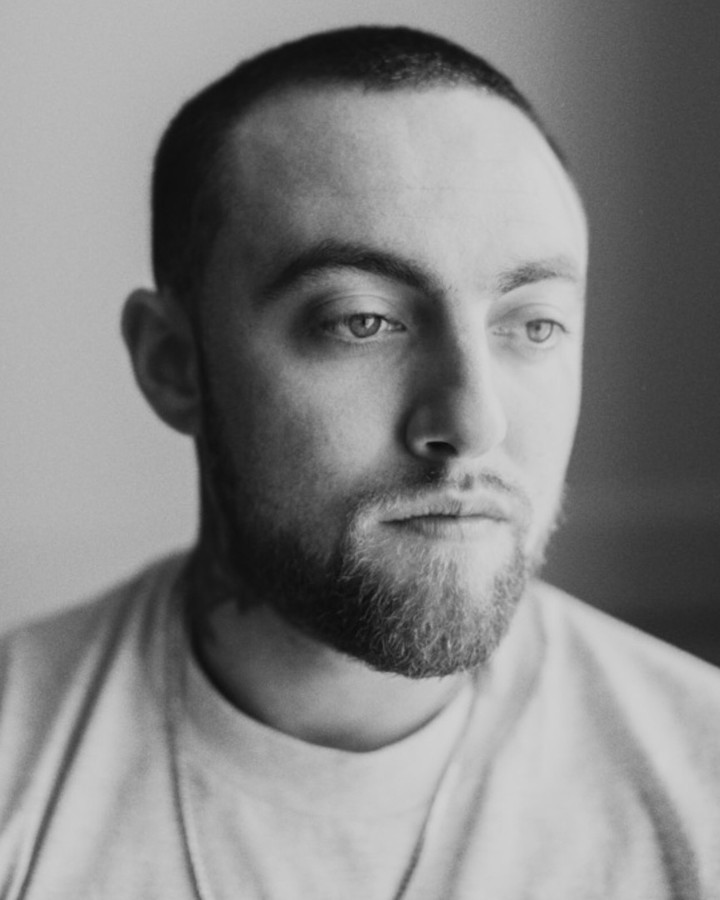 Good day Darlings!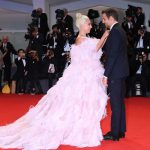 What a week. I'd like to start off by paying my respects to Mac Miller, who tragically, fatally overdosed last week at the young age of 26. It seems like we've been seeing more and more OD's and even deaths in the last few years amongst young celebrities and entertainers and it's heartbreaking. Ariana Grande had to disable her comments on Instagram because internet trolls were blaming her for her ex's death. That's just not ok, and from what we've learned, she did everything she could to help Mac. Let's try to be better people and think about how the circumstances of addicts affect not just their families, but their friends and past or current partners.
While Lady Gaga and Bradley Cooper are doing press rounds all over the world from festivals to TV appearances for "A Star Is Born", I believe we've all noticed they're overwhelmed with love and admiration for each other and feel like they need to calm down a little bit. Yes, we know Gaga made Bradley spaghetti and meatballs when they first met, we know they both felt like they've known each other their entire lives . Between the crying and the praise, like we get it, you love each other. Do we think their significant others might be a little jealous? hmmm..I wonder.
The movie's generating lots of Oscar Buzz and some people think Lady Gaga will win for best actress. I can't wait to see the movie and I hope they love each other as much by February.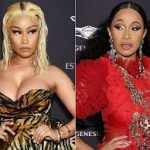 Let's discuss this years NY Fashion Week. The most exciting things that ever happen during this week are usually models fainting from heat exhaustion, models tripping on the runway or maybe if you're lucky you can catch Anna Wintour laughing at a joke. This year, Cardi B and Nicki Minaj won the title of "most exciting thing that happened at NYFW". The Cardi and Nicki fight at the Harper's Bazaar Icon party was messy, but more than anything, I wish I was there to watch it. I'm always that person who stops to stare at any fight/argument or traffic incident that may be going down and I'm pretty sure I stare until it's uncomfortable and then usually someone will then ask "Can I help you?" "No, I say, I was just looking at this plant over here". And then I move on like the Nosy Nancy that I am.
Cardi says Nicki was talking all sorts of trash about her but once she brought up her baby, Kulture, and Cardi's mothering skills, Cardi was NOT having it and tried to approach her at the table she was sitting at with her entourage. Cardi claims one of Nicki's security team members elbowed her hard in the face and thats where her huge bump came from. We all watched Cardi leave the event with her buttless dress and bump on her head while missing a shoe. Cardi B rapping about her bloody shoes just took on a new meaning . Cardi said she had no regrets and Nicki basically said Cardi was lying and she never said anything about Baby Kulture.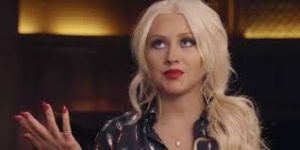 I bet anyone who missed that party that night because they thought it would be "just another party" and they were too tired to go out was pissed. I'd have paid to watch that. All we ended up with was a grainy video.
Ladies, work it out. Also, the big fight happened during Christina Aguilera's performance which makes me wonder- who was even watching her sing at that point? Was she annoyed? Also, what was she singing? Old songs or new songs?
From somewhere near lots of patients getting wheeled out the back doors of office buildings and lots of shiny jewelry,
Julia Obst