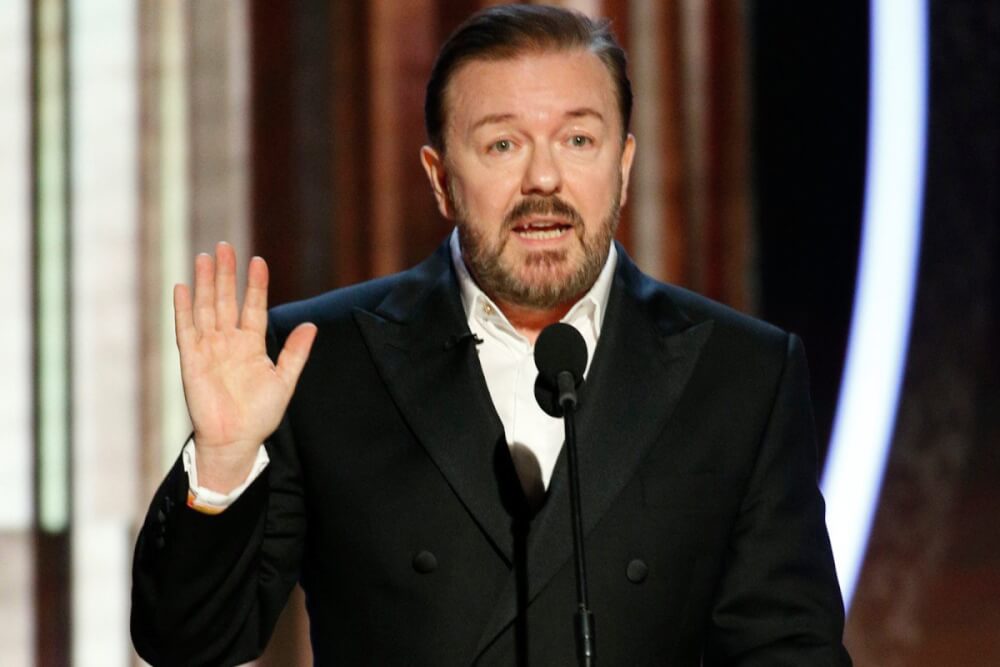 Happy New Year everyone!
I hope everyone had a lovely, safe and relaxing time off during the holidays!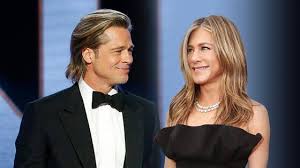 Did anyone watch the Golden Globes? Ricky Gervais was great. I wasn't crazy about any of the movies this year at all so I wasn't rooting for anyone in particular. Well..Brad Pitt. I always root for Brad. Everyone was waiting to see if Brad and Jen were going ti have an interaction with each other at the Globes but all we got was a quick exchange at the CAA party at the Sunset Tower and then they went their separate ways, crushing everyone's dreams. Brad reportedly hung out with Leo and Scorsese and Jen hung out with Jason Bateman and Amanda Anka.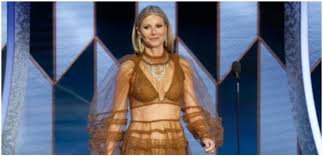 Gwyneth Paltrow killed. She wore massive amounts of diamonds and a dress that no one will ever stop talking about. This creation that took miles and miles of see through fabric to make it look like she was wearing the outline of a dress but she was basically naked. She wins. Beyonce and JayZ were also in attendance. I do still wonder from time to time what happened with Gwyneth and The Carters. One minute they were best friends, the next minute Beyonce came out with that Becky With The Good Hair Song and they never spoke of each other in public again. Just saying.
One of my friends, who demanded to remain anonymous for this story, went to the In Style Golden Globes party and she happens to be newly sober. She was sitting at a table next to JLO and AROD. All of the sudden, she got a horrible migraine and remembered she had some Tylenol in her purse. She looked around, The Sunset Tower which was so packed, she couldn't get a server for water. She looked at JLo and ARod's table and saw that they walked away and left two untouched full glasses of water so she walked up to the table and took a sip from Jlo's glass and it turned out to be a vodka soda! She started gagging and spitting into the glass and of course who comes walking back to the table? Mr. and Mrs. Vodka Soda.
In a great argument for practicing safe sex, "Malibu's Most Wanted" poster child, Chester "Chet" Hanks has come through for us once again in the new year. Look, when you have four kids, one is bound to be "different". Chet blessed us all with a new Jamaican accent on his Instagram feed the night his father, Tom Hanks, was being presented with the Cecil B. DeMille Award. He then doubled down the next day and followed it up with another video of himself speaking in the same accent saying the internet had "gone mad" over his original video. I think this is one of those rare cases where it might not actually be the parents fault.
Speaking of accents, Prince Andrew is probably thrilled that Harry and Meghan are back at work from their six week holiday. They went to Vancouver Island, British Columbia and Canada for Thanksgiving, Christmas and New Years. For their first public engagement back in England, they went straight to work and made a royal visit to Canada House to personally thank Canadian High Commissioner for making them feel welcome in Canada. Well I am just so glad we can all get back to work.
From somewhere near lots of sparkly awards and many special people,
Julia Obst