Happy Wednesday Gorgeous Angels!
How's everyone's week going? Anyone else having a really hard time waking up early in the mornings? I have! It's been too hot in LA.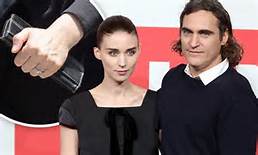 This week I read that Joaquin Phoenix and Rooney Mara, the two coolest and most non mainstream people who ever lived, are engaged. Which is actually very normal of them. They will probably buy a house in Los Feliz and rarely be seen unless they're snapped walking in and out of their low key Yoga studio. They will probably drink a lot of Green juice and Kombucha while walking their rescue dogs.
As for their wedding, they seem like they'll do the Olsen catering of no food and lots of cigarettes. This will be the most hipsterest wedding that ever hipstered. There will be mason jars and burlap everywhere. You just know this wedding will have so much edge. The bride will probably wear black and maybe Joaquin will shave. Looking forward to those wedding pics.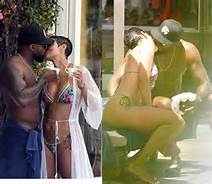 Another day, another scandal. Today's drama includes the usually very private Antoine Fuqua, who is married to Lela Rochon and is a very well known director. Antoine is currently in Italy to receive a Director of the Year award at a big Italian festival. The problem is, is that he's not there with his wife of twenty years. He was caught by the paparazzi kissing Nicole Murphy (model and ex wife of Eddie Murphy). She was in Italy for the festival as well. Why? I don't know. Maybe because wealthy people just show up to festivals and parties in Europe during the summer to show off their new Summer wardrobes. They were snapped in several pictures, her wearing a bikini and him in just a towel, while kissing. Nicole quickly addressed the images stating, "Antoine and I are just family friends. I ran into him in Italy and we just exchanged a friendly hello and that was it". That would make sense if they weren't staying at the same hotel and there weren't at least a few pictures of them kissing. Well thanks Nicole for clearing that up. I don't know what's really going on here, but right now I wish I was family friends with Ryan Gosling.
Tyra Banks is doing press for her upcoming Theme Park that she plans on opening up in Santa Monica,"Modelland", which she describes as "Something where men, women, families, all generations can come and enter this model world for a day, have a fun shopping experience, and an eventful meal. This will be the first of many."
"It's a permanent attraction anchoring the mall. I'm inspired by Disneyland, a place I went to a lot as a child. There is a storyline I have been working on for a year. Anybody can enter and feel like a model."
Well I'm just going to say that wherever I enter, I just don't think I'm going to feel like a model. I feel like the correct portrayal of such an idea would be regular families walking into Modelland and a bunch of gorgeous people would be vaping, drinking La Croix and giving families dirty looks. As far as the food goes at this restaurant, I can't even begin to imagine the pressure of ordering a healthy meal while models served me.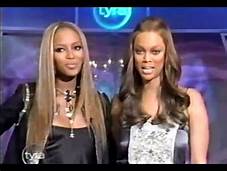 So Tyra's out there doing her press thing and she won't stop bringing up her and Naomi Campbell's "feud" many years ago. Probably around twenty years ago. Ten hours later, I went down a Tyra/Naomi internet hole and a clip surfaced with Tyra having Naomi on as a guest on her old talk show and it was super awkward and hilarious. Basically, Tyra relived her pain and inner turmoil and how she now understood as an adult why Naomi must have felt "threatened" by her. while Naomi was basically like, "Sorry, I never really thought about it and I would never be threatened by you ". If you ever have a chance, please google it, you will thank me. It will just serve as a reminder that Naomi Campbell is pretty amazing. Maybe she's changed after that whole phone throwing incident. Actually, did you know there were technically three phone throwing incidents?
By this time next week, we will probably know the fate of Antoine's marriage, more about Rooney and Joaquin as a couple and if Taylor Swift is going write a song about Scooter Braun to sing at the MTV VMA's next month.
Until next week lovelies!
From somewhere near lots of Chanel totes and LED masks,
Julia Obst