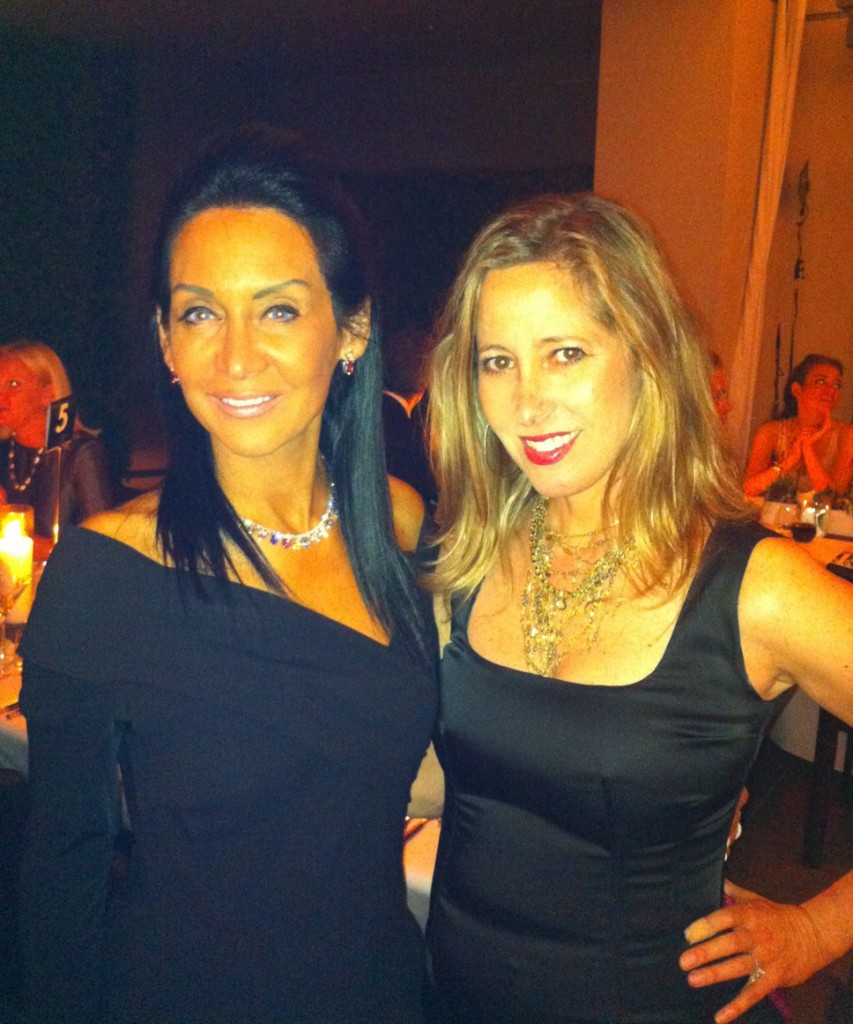 It was a very special evening at The Hammer Museum as their annual Gala In The Garden honored the famed artist, Charles Ray, known for his enigmatic work & Alice Waters for her groundbreaking work fostering the national trend in local, sustainable agriculture and her famous restaurant Chez Panisse.
The invitation requested elegant attire and there was an incredible interpretation and assortment of the little black dress. NancyJane Goldston, The Brunette wore a minimalist, vintage Donna Karan featuring an asymmetrical neckline and, for a bit of color, added a statement necklace. My dear friend, the gorgeous blond and great philanthropist, Carla Sands, twinkled in a beautifully beaded J. Mendel coat dress ensemble and the dynamic blond, Kimberly Brooks, the Arts Editor/Artist of The Huffington Post, looked perfect in a figure-flattering satin dress and multi-layered necklace – adding great sparkle along with her perfect red lipstick.
As you would expect, the evening was beautifully orchestrated, with the cocktail hour on the second floor wrap around outdoor plaza and the galleries simultaneously open for viewing. An exquisitely catered dinner, by the master Chef Suzanne Goin of Luques, followed in a twinkling courtyard featuring the absolutely hypnotic butterfly Ronnie Reagan projection by Jennifer Steinkamp.
The Gala Chairs, Viveca Paulin-Ferrel and Will Ferrell, welcomed the guests along with introductions by Hammer Museum Director Ann Philbin (in a fabulous Rodarte dress) and honoree tributes by Jeff Wall and Jane Fonda. Great conversation. Great art. Everyone agreed, it was a magical evening.
– The Brunette