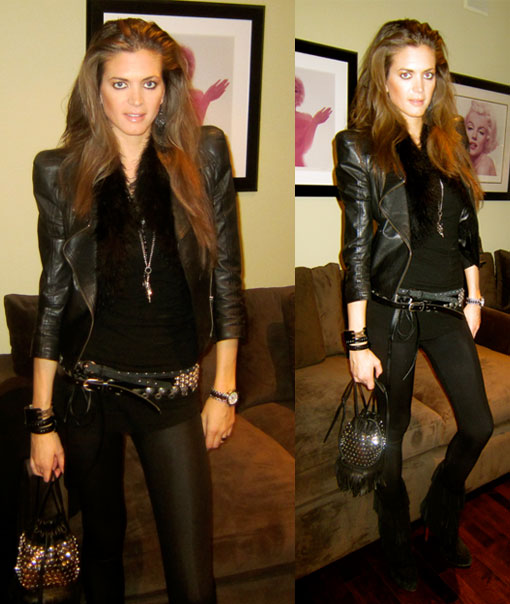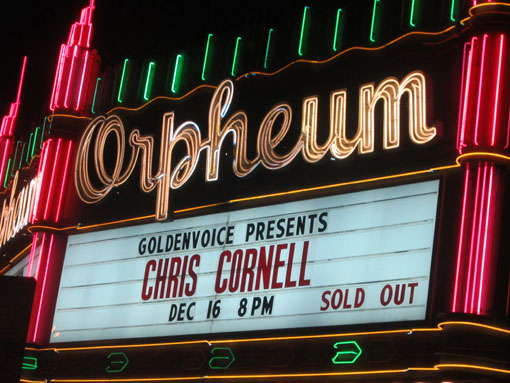 Last week I went to a fantastic concert at the Orpheum Theater in Downtown LA. Chris Cornell is one of my favorite rock artists; he has the best voice in rock and the passion of Bob Dillon (great video here). Last night he performed his 'all acoustic' show with just his voice and a guitar.
What to wear? Well, a leather jacket is a must, with lots of silver belts on very tight black leather pants, and of course, my high "Forever Tina" vintage Louboutin boots. On top, a cool shirt from one of my favorite designers Eva Culture. I wear all her shirts; they have the perfect cut and they're nice and long. Naturally, I had to wear my favorite piece of jewelry, a silver gun necklace from designer Michelle Laine. My new "it" ring is from Forrest & Bob; their online store is fantastic; check out their jewelry and clothing collections. My purse is a studded bag from Sonia Rykiel. I have several and they are always fun to carry. This is one of those bags that will stay in fashion forever.
Tips for achieving this look:
Black is the key
The t-shirt must be long enough and accessorize with lots of silver! Go with silver belts, necklaces, and a bag with silver details.
Wear tight black leggings or jeans with big boots on top. If you go with a flat shoe, a motorcycle boot is the look for this winter!
What do you think? Do you like the look?
– Astrid, Style & Beauty Expert