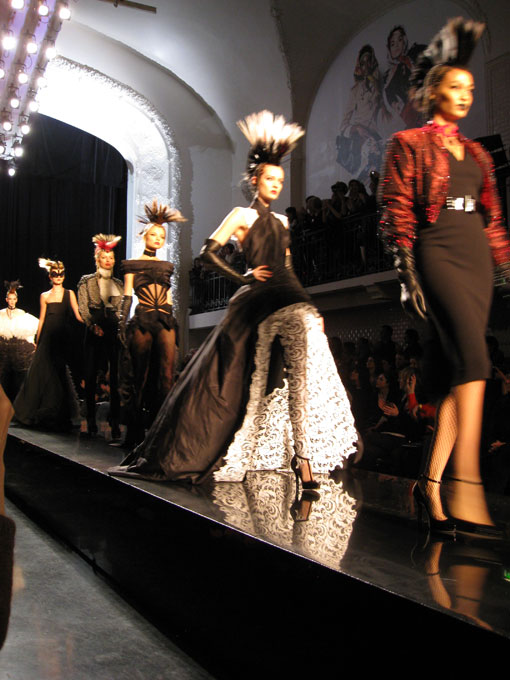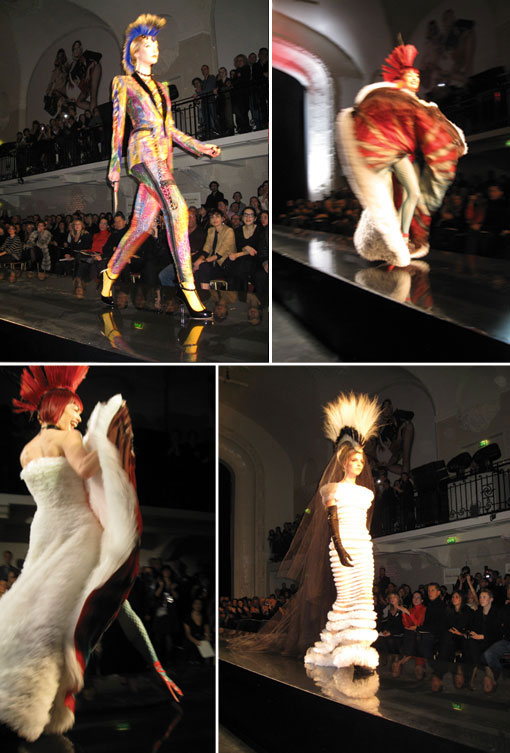 After keeping his eager audience waiting for over an hour, Jean Paul Gaultier finally got his Gaultier Spring/Summer Haute Couture 2011 show started. With no booming sound track but rather the very soothing voice of Catherine Deneuve introducing each design by number, the show commenced.
The collection is inspired by English punk rock and French Cancan, with each look donning names such as "Café de Paris", "Vicious", and "Moulin Rouge". Simply put, it is Gaultier at his finest. The genius of Mr. Gaultier, along with the help of a legendary team of Haute Couture artisans, created incredible pieces such as a black lacquered silk trench over a voluminous tulle petticoat as well as eccentric rainbow silk brocade tuxedo suits.
For the finale, Gaultier unleashed onto the catwalk the Danseuse au Crazy Horse "Psykko Tycco", who performed a wild Cancan to Offenbach. And one final bit of information; the bride is actually a man.
– Susan, Contributor At-Large, Paris 26 January 2011