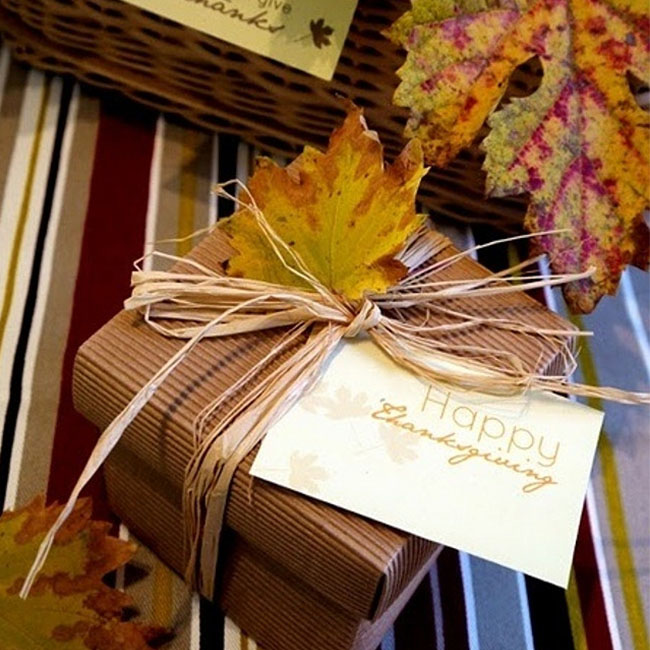 With the holidays coming up quick, and the festive parties beginning – we've been thinking, this year our holiday host deserves much more than just a bottle of wine! We picked out 10 chic, fun, and thoughtful hostess gifts, that are anything but basic and are sure to be conversation starters! P.S. Stay tuned for Mondays holiday gift guide, where you can find a little something for everyone on your list.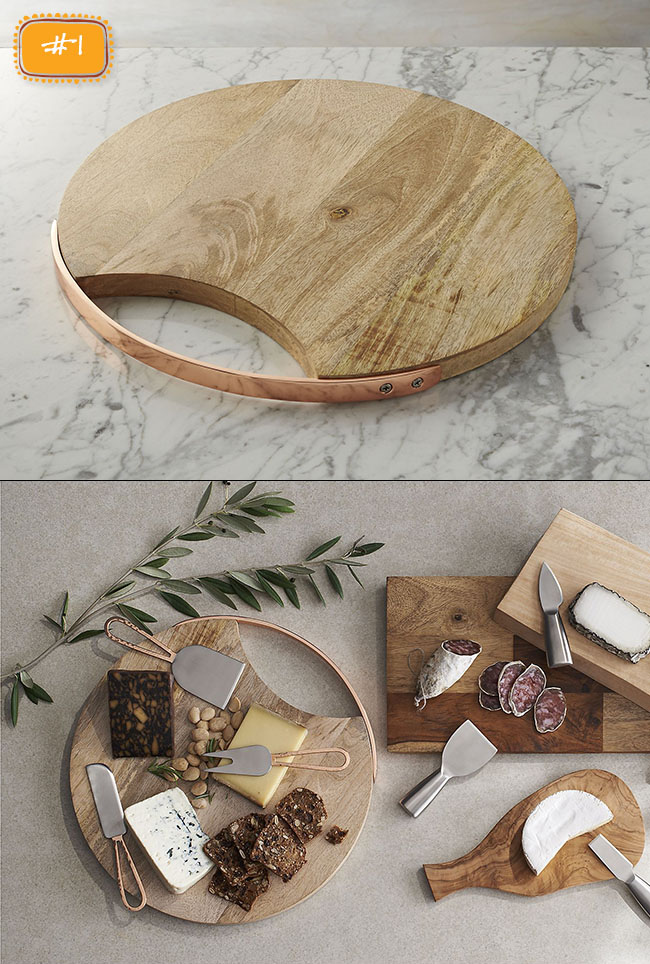 Copper-Trim Server: With a copper-plated handle, this cruditè server looks like it came from a French artisan's boutique. Talk about luxury for a steal.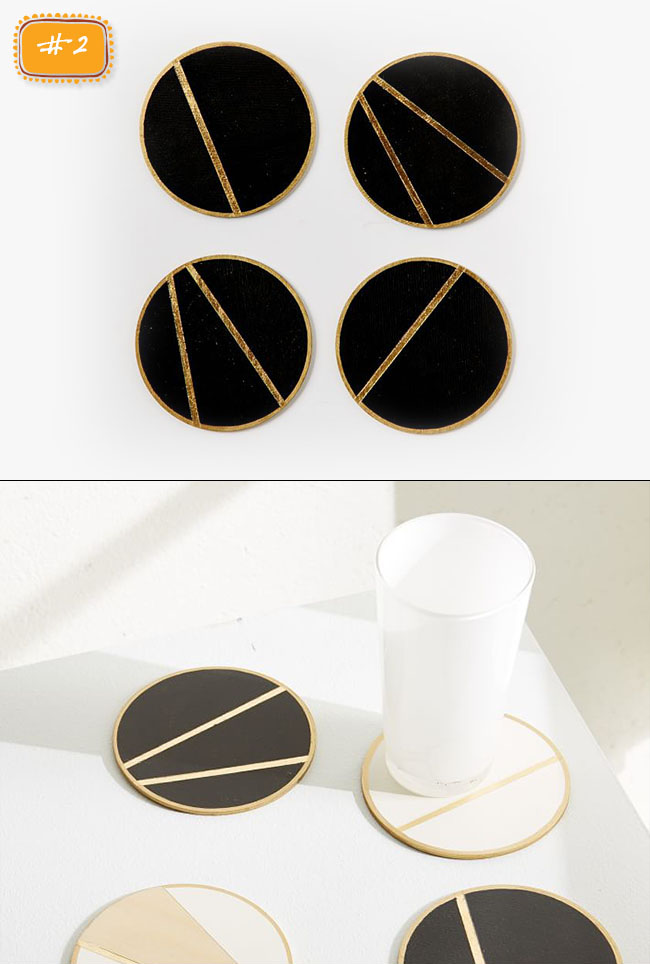 2. The Vintage Vogue Linea Coasters: Each hand painted, designer Charlotte Cannon creates modern, functional items that will be a hit in any home!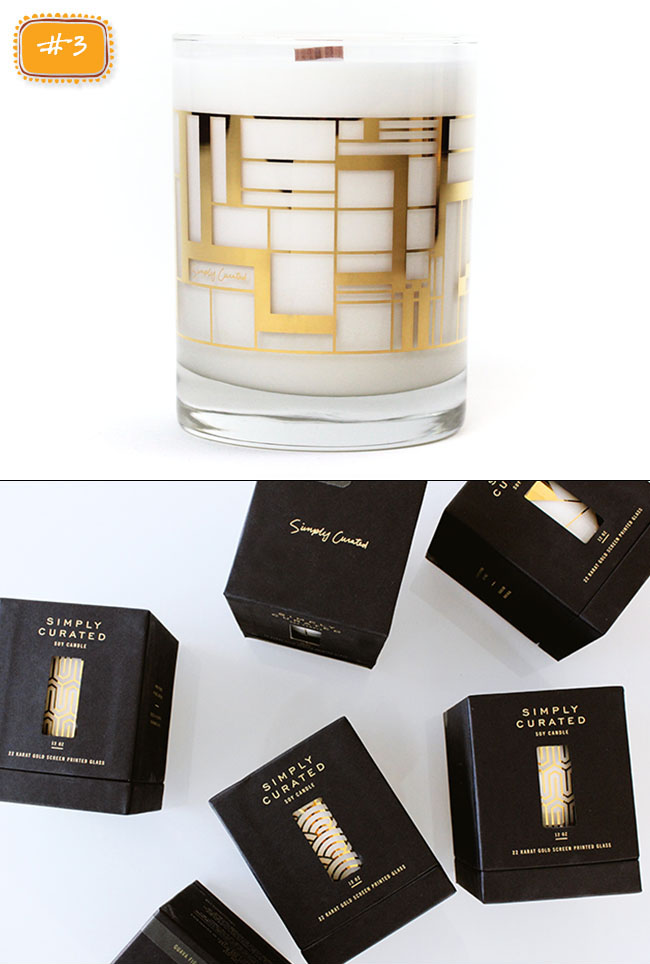 3. Simply Curated – Sage & Cedar 22K Gold Soy Candle: Simply Curated's new Cocktail Collection. Inspired by vintage barware, this collection of candles comes in a beautiful matte black gift box, burns for 75 hours, and then turns into a stunning 12 oz. rocks glass screen printed with 22k gold to house your after dinner liqueur.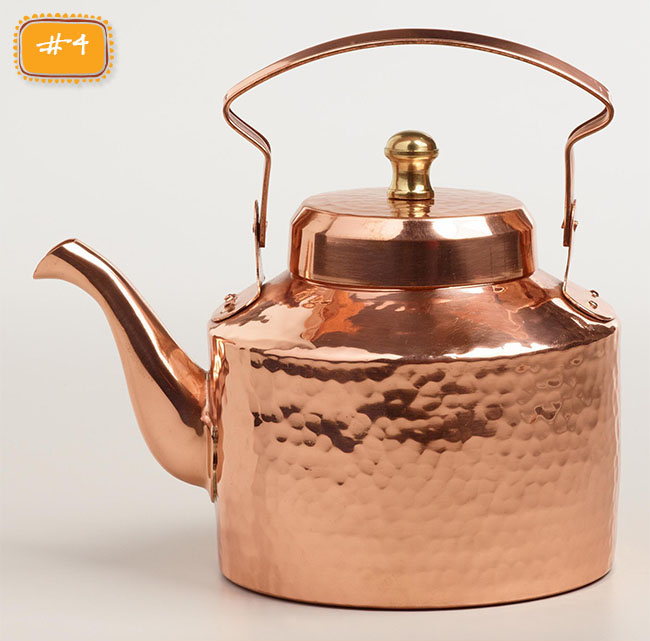 4. Hammered Copper Tea Kettle: Not only is copper an efficient material when it comes to heating water to the ideal temp, but it's also gorgeous! The hammered finish and sheen on this kettle make it a fantastic gift for the tea-lover on your list. A variety pack of their favorite tea makes this gift perfectly complete.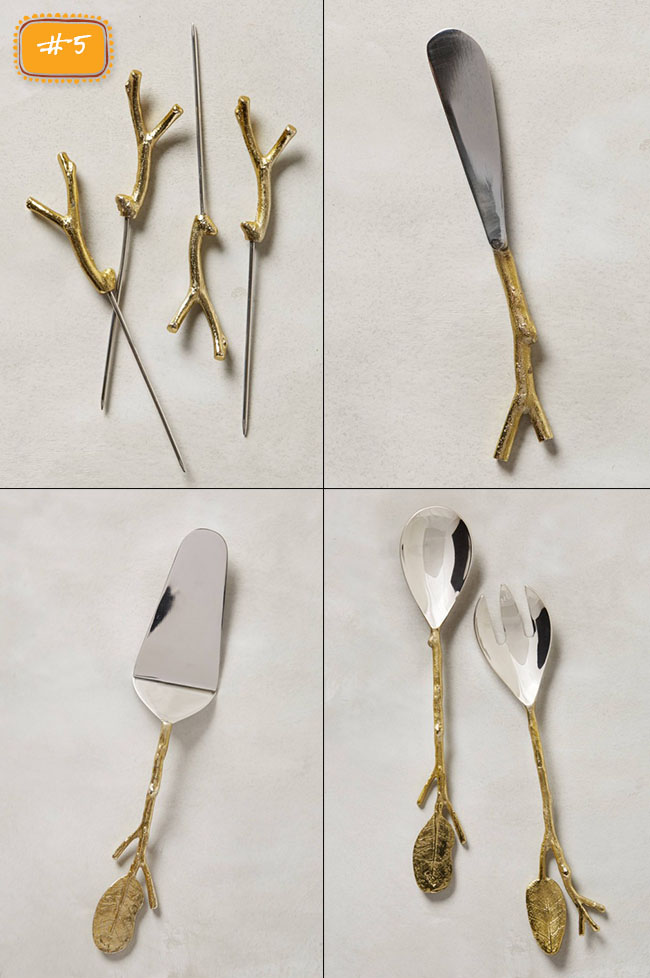 5. Branch & Twig Cocktail Picks: A practical twist on the plain old toothpick, these reusable brass and nickel cocktail skewers are the perfect addition to serve up any cocktail, and/or add some class to your appetizers. Matching dinnerware, spoons, spreaders, and a pie server is also available to complete the set.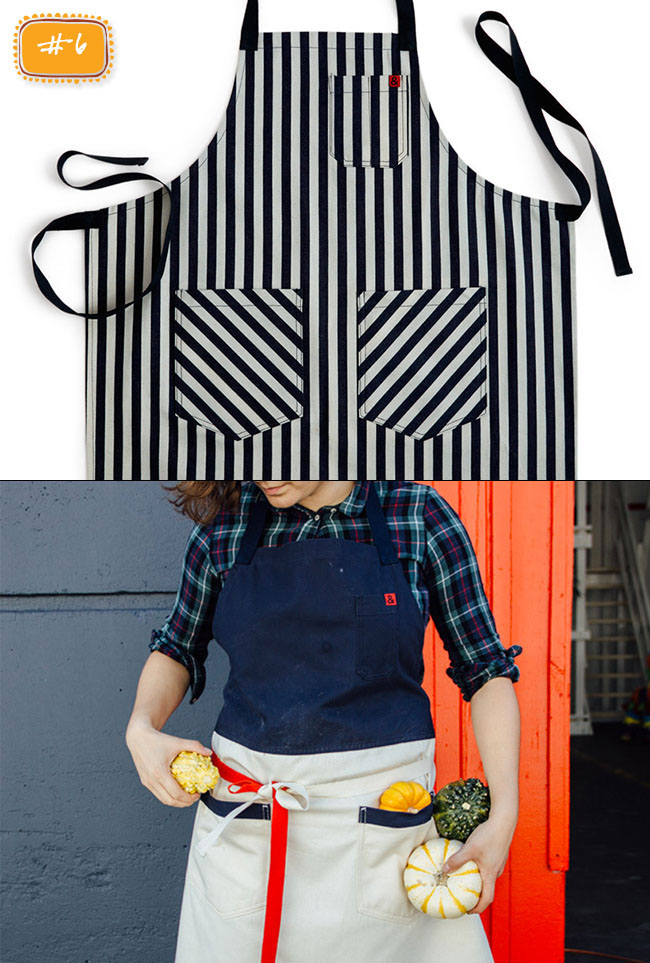 6. Hedley & Bennett Apron: The apron company of all apron companies, whose designs have been adopted by many of the best restaurants across Los Angeles, NYC and beyond. Each product is handmade in Los Angeles from start to finish using top grade materials such as American canvas, raw Japanese selvage denim and European linens. A thoughtful gift that will be used for years to come, making your host feel like a true chef!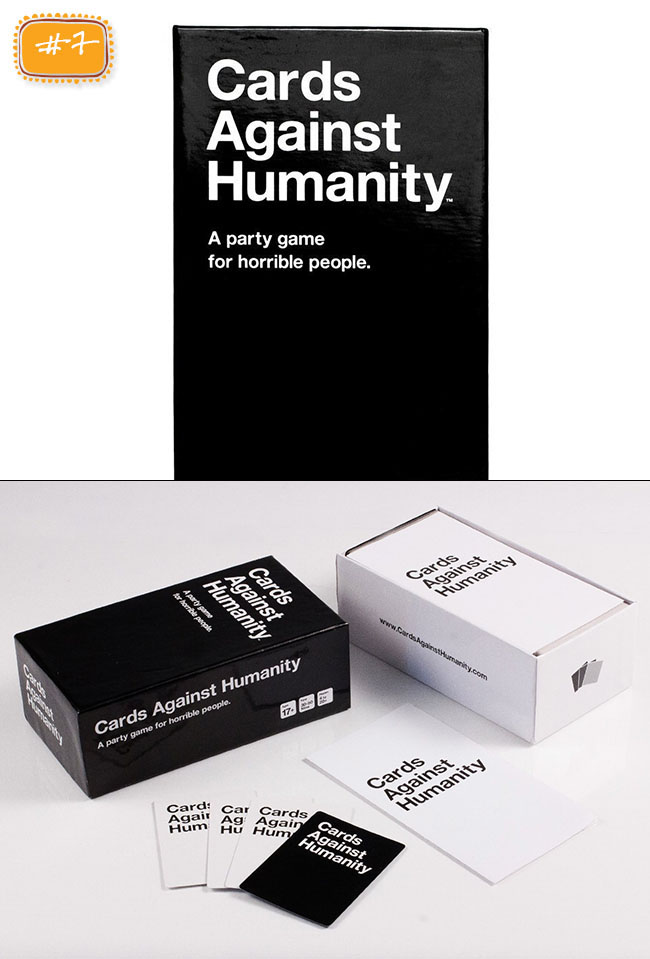 7. Cards Against Humanity Game: Not for the faint of heart. Unlike most of the party games you've played before, Cards Against Humanity is as despicable and awkward as you and your friends.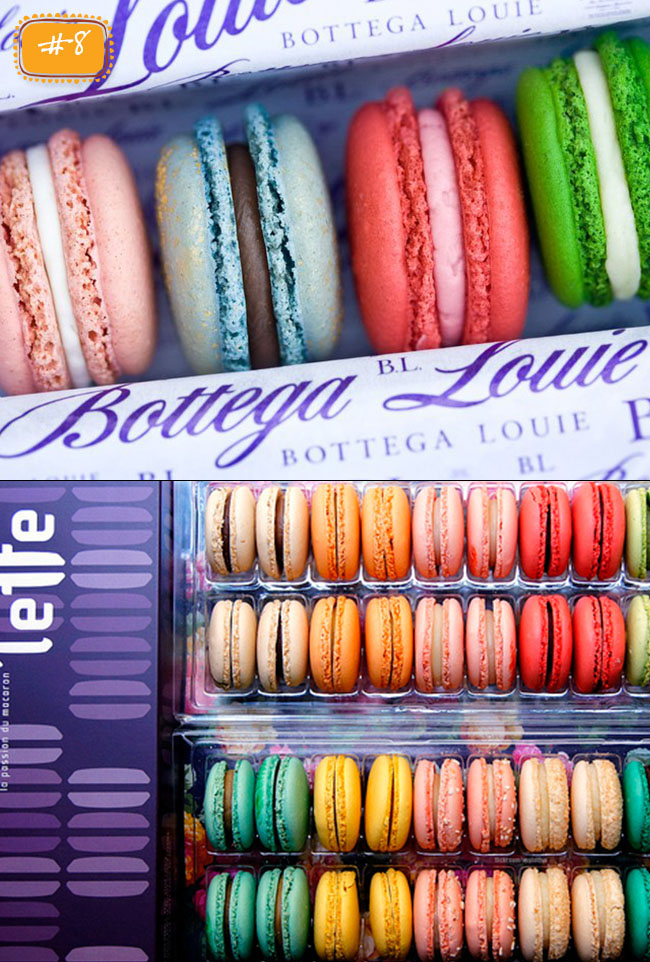 8. Macarons: If you live in the Los Angeles area, you can pick some up, or order online from our two favorites, Botegga Louie or 'Lette. Otherwise, pick up a box from your local purveyor. You can't go wrong with Macarons, they're always a hit!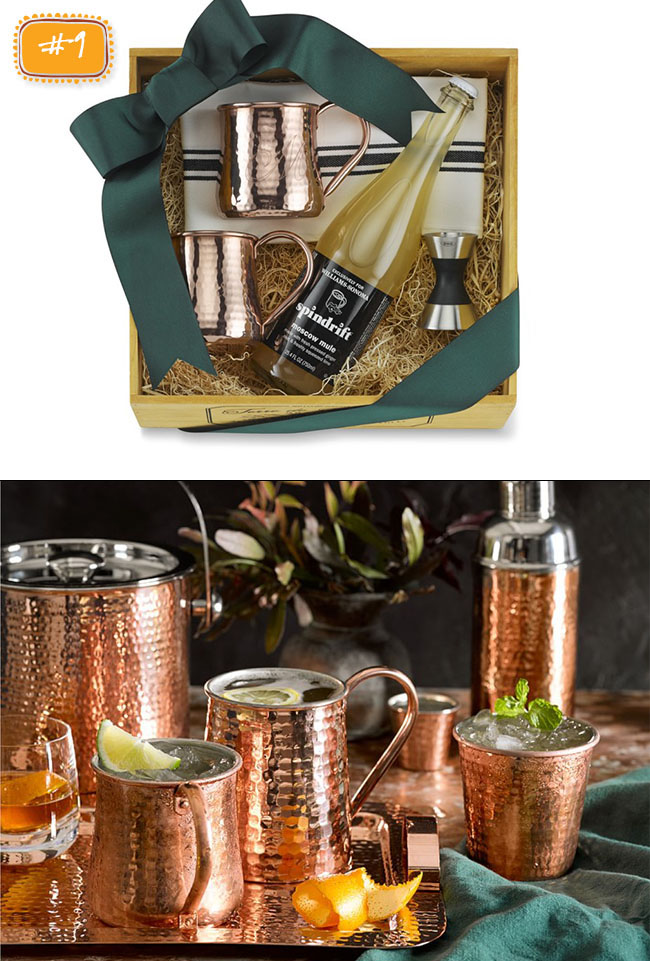 9. Moscow Mule Gift Set: This spirited Williams-Sonoma gift set makes it easy to share a little holiday cheer with your fellow cocktail lovers, because let's be honest, who doesn't love a Moscow Mule around the holidays?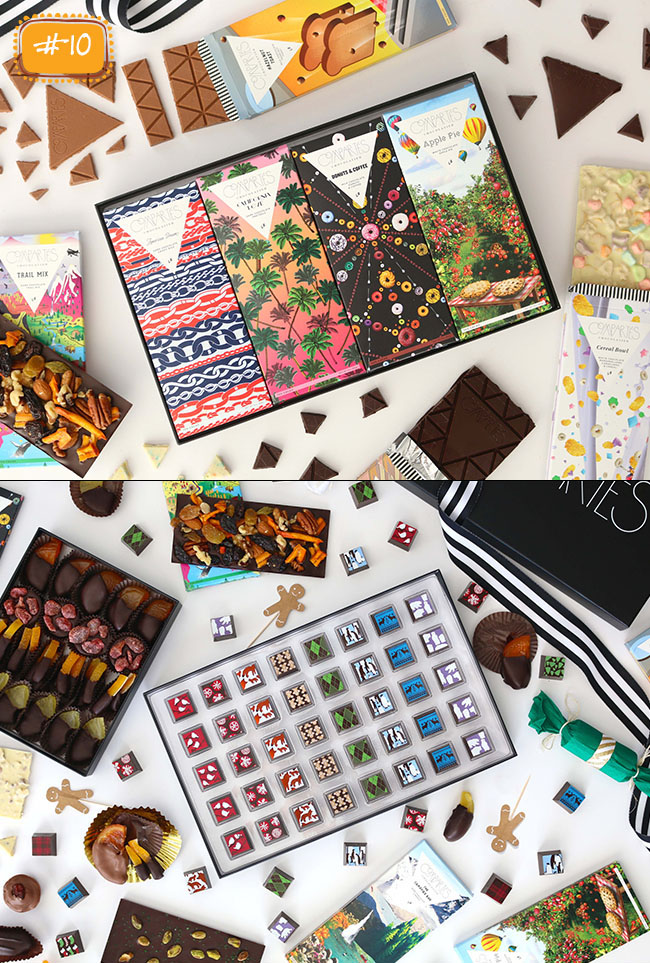 10. Compartés Gourmet Chocolate Bars: Made in Los Angeles from organic chocolate, the freshest ingredients and lots and lots of love. Their mouth watering varieties include Donuts & Coffee, Cereal Bowl, Salted Pretzel, Birthday Cake, S'mores, Caramelized Waffle Cone, a Kale chocolate bar and many more. Below the stunning packaging, you get an incredible edible work of chocolate art within! Pair a couple bars with a bottle of wine and you'll be invited back every time!
To shop, click the links above, or scroll through our picks below!
Happy Holidays!

Xx. Jadan Huter