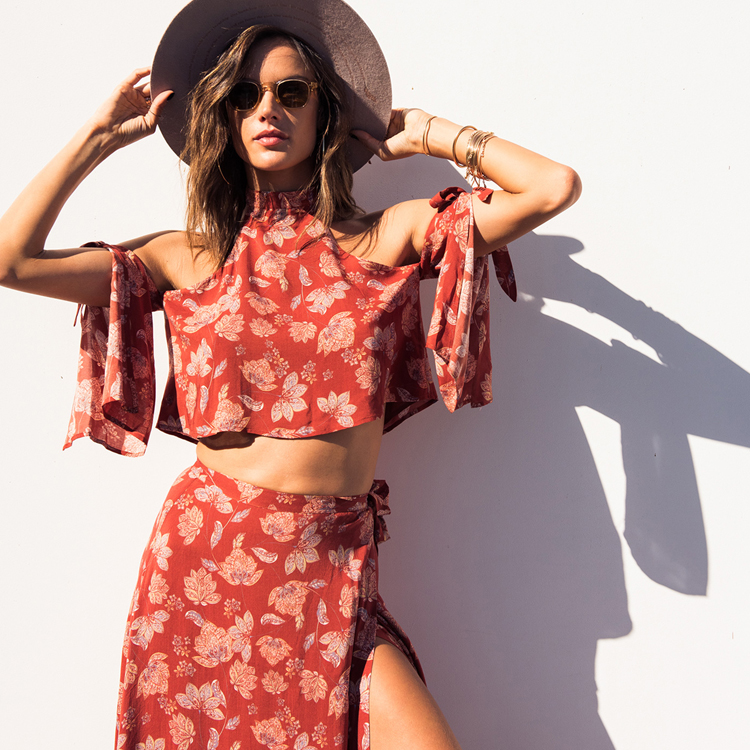 Matching separates. Everyone's favorite 70's trend is taking center stage once again this season and we're all about it. You might remember when the matchy-matchy look had a quick lived comeback last year. Since then, designers are back with a fresh wave of chic and sophisticated iterations this season, giving the trend some definite staying power.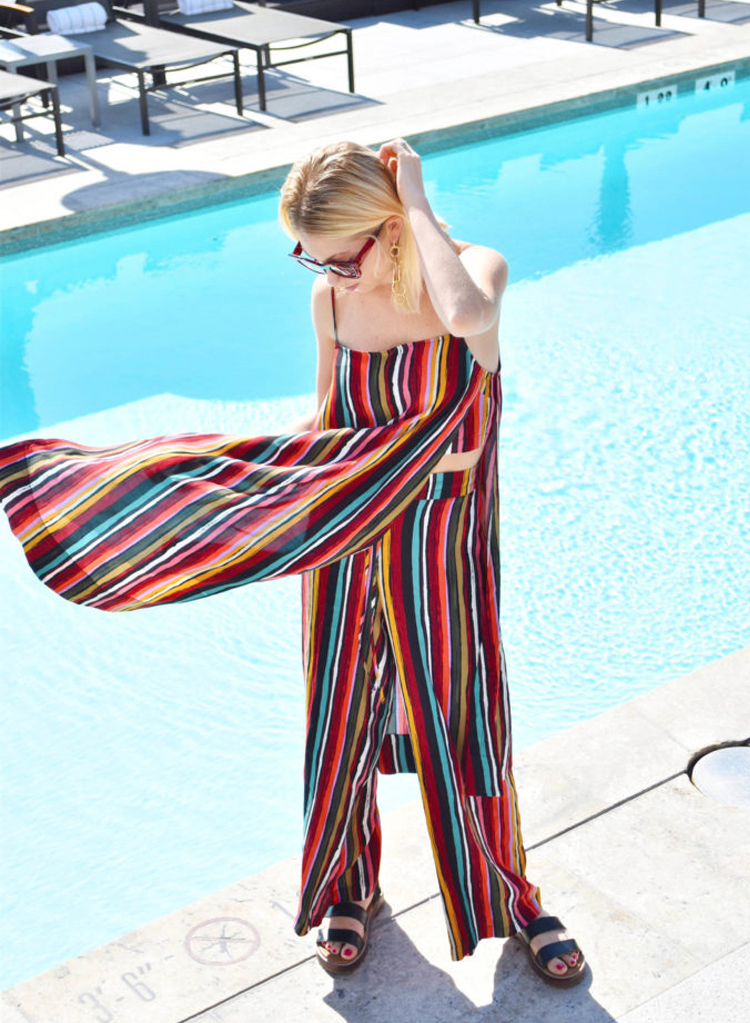 Three key reasons we love this look:
1. They incorporate everything we love about the free spirited 70's era.
2. All you have to do is accessorize. They completely negate the fuss of "what to wear."
3. It's the perfect look for any occasion, whether you're off to the beach, work or even a wedding.
Head-to-toe looks are made to turn heads, which is exactly why we've seen the celebrity "it" crowd and street style bloggers alike jump on board. Cut down on your precious prep time in the morning and add some matching separates to your wardrobe. An incredibly versatile look, this is one summer trend that wont end up in the back of your closet come September.

xo,
Jadan Huter