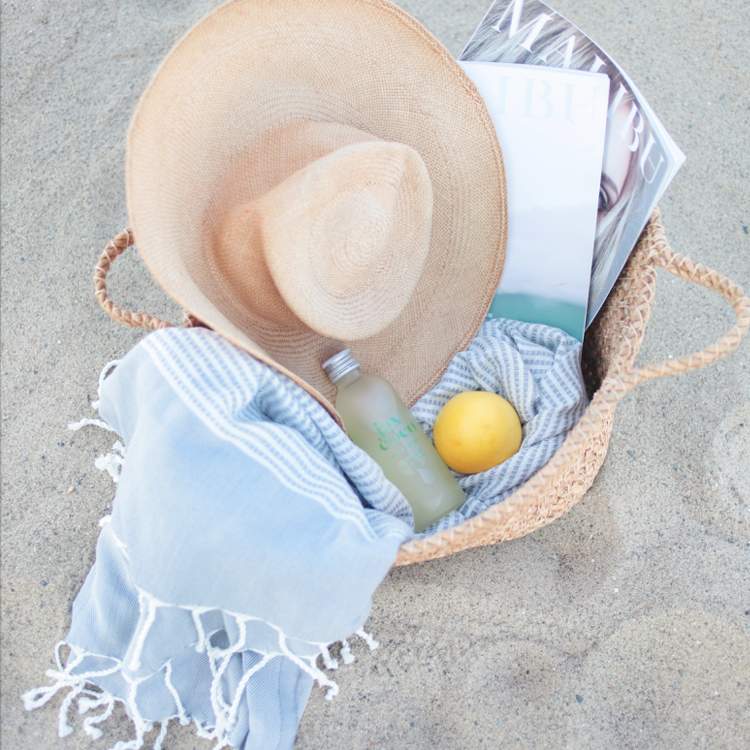 Even with June gloom looming, this month officially marks the start of summer. The summer solstice, also known as the longest day of the year takes place at 9:24 PM pacific time tomorrow, Tuesday, June 20 to be exact. That skimpy little string bikini of yours is best paired with a few key beach essentials to keep you hydrated, moisturized, entertained and healthy.
Make sure your beach bag is ready for the occasion with our 10 Key Essentials below.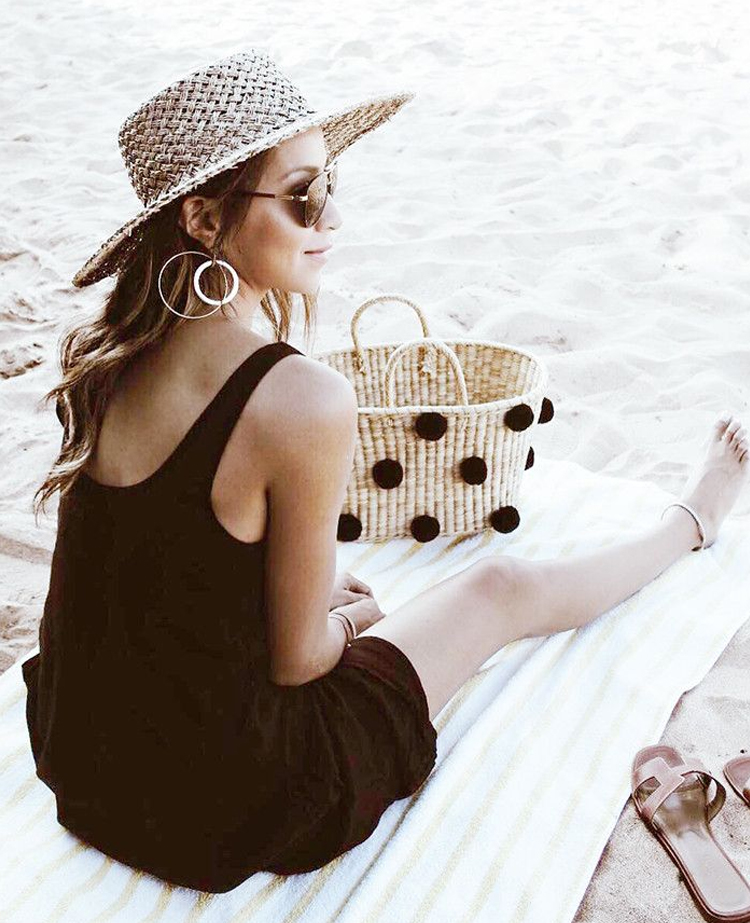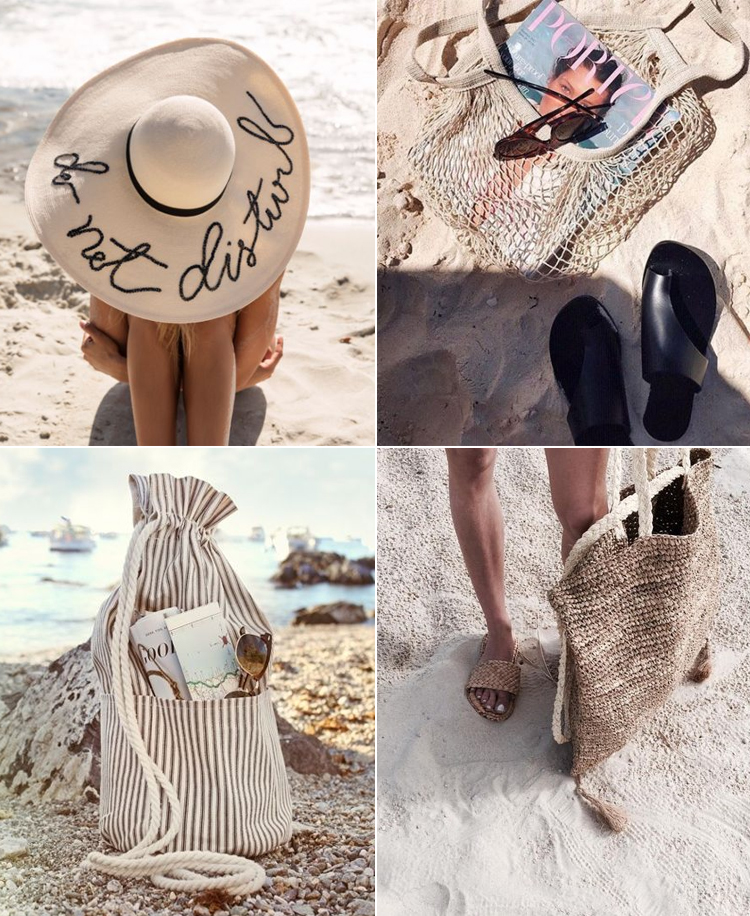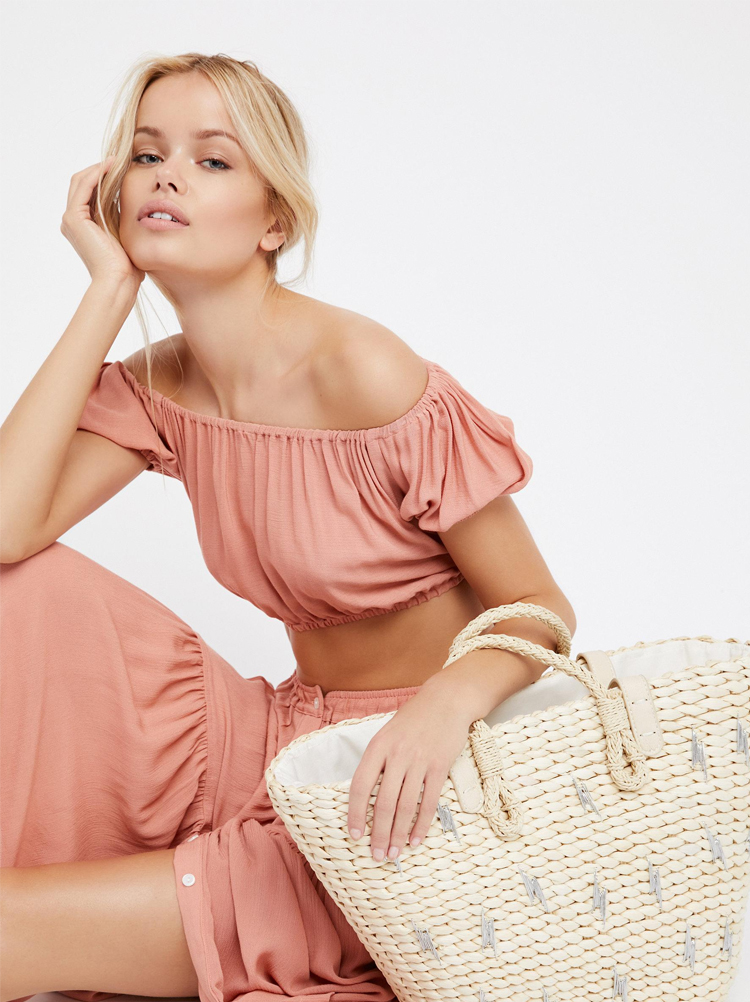 1. Always always always wear sunscreen. Vitamin D and vitamin sea are a wonderful pair, but too much exposure can strip your skin of moisture and cause (gasp) wrinkles. A powerful sunscreen/moisturizer should always be at the top of your packing list. I can't stress this one enough, and writing this, I'm realizing it's really time I start listening to my own advice! Bali Body is our go to summer moisturizer / tanning SPF.
2. Le Specs aviator sunglasses were made for the beach. Funky styles to keep you on trend when you're in nothing more than a bikini, and a reasonable price-tag that wont break the bank. Save your Tom Ford sunnies for brunch, it's good to have a pair of shades you won't cry over if they happen to get lost.
3. Everyone needs a solid sunhat for the summer season. My go to hat company for every occasion is Lack of Color. From wide brim to boater, you'll find everything you need HERE.
4. Bring your own beach towel, and not just any beach towel. Shop our favorite of the season HERE.
5. Bose Mini Jambox will keep you dancing on the beach, at home, and all year round.
6. A great summer read you can get lost in. If you're anything like me, you've spent this past month depressed over the fact that HBO's Big Little Lies is over. Fear not, The Husband's Secret, by the same author, Liane Moriarty, is just as captivating. I'm half way through and have been counting down to the weekend so I can binge read on the sand.
7. Mario Badescu rosewater facial spray is what beach dreams are made of. A couple spritzes of this mineral water spray will instantly refresh skin after hours spent in the sun and leave you looking (and smelling) refreshed.
8. I won't go tanning without my Playa Ritual Hair Oil. It's the perfect blend of natural oils and not only tames the sea salt frizz, but restores you hairs natural shine, so you won't have to go home and shower before you head to dinner. Ready for pre-order HERE.
9. Snacks. I'm known for getting hangry, so maybe this is just a personal preference, but I don't leave the house without snacks (and maybe a coconut water).
10. Let's wrap it all up in a super cute tote. Mae Woven won me over with their moroccan market bag, perfect for sundays at the farmers market too.
The most important item though, as everyone is aware of is sunscreen. Which is why we wanted to feature Organically Blissfull's newest article "Ultimate Guide to Sunscreen: What is and How to Choose the Best Sunscreen."
xo,
Jadan Huter