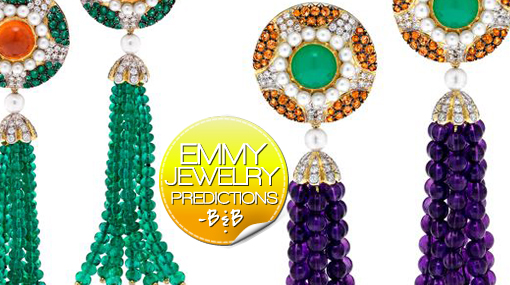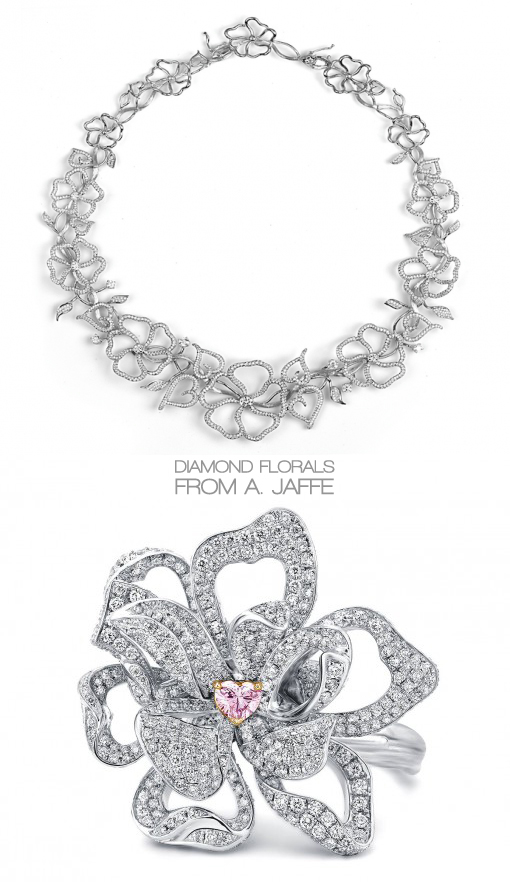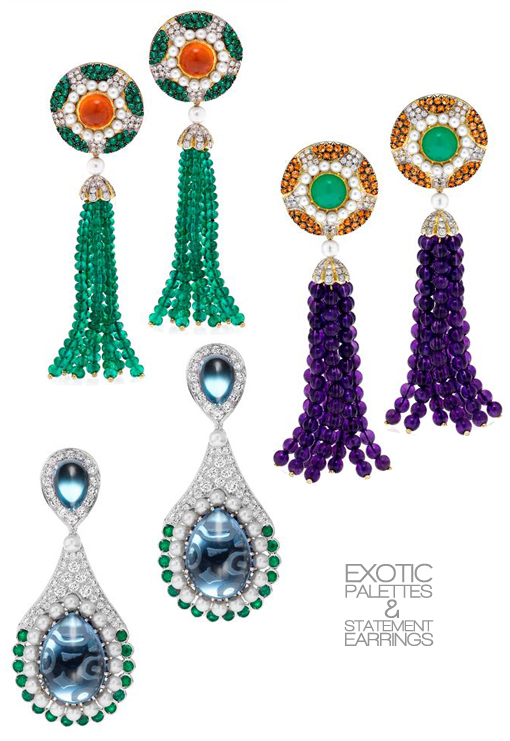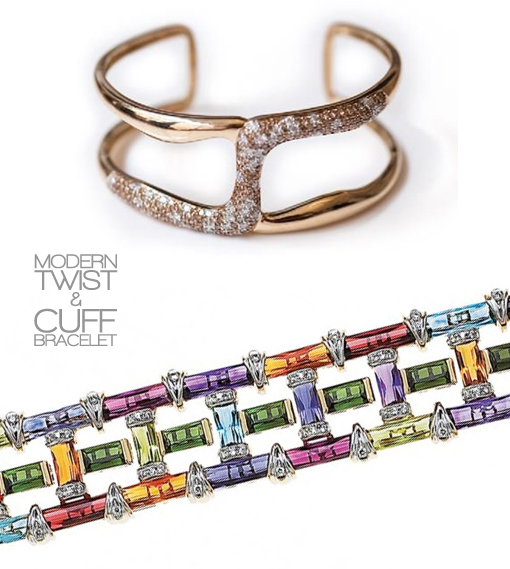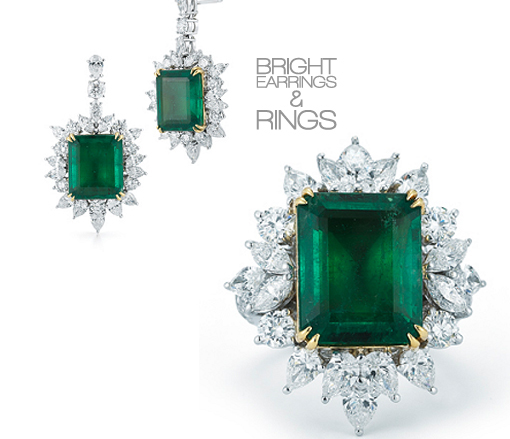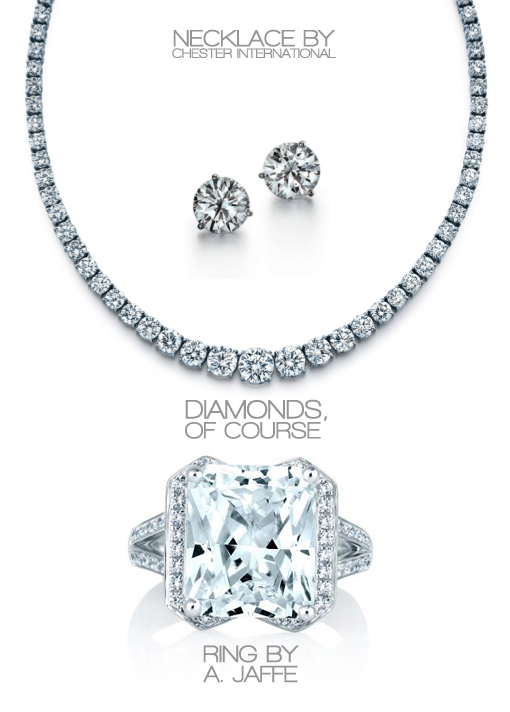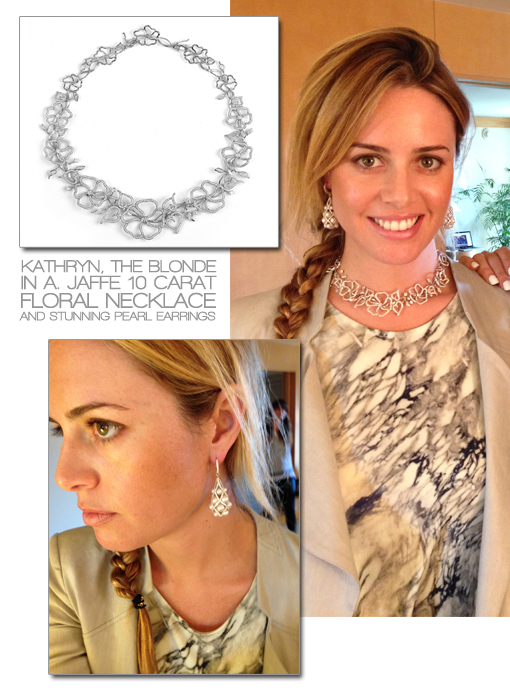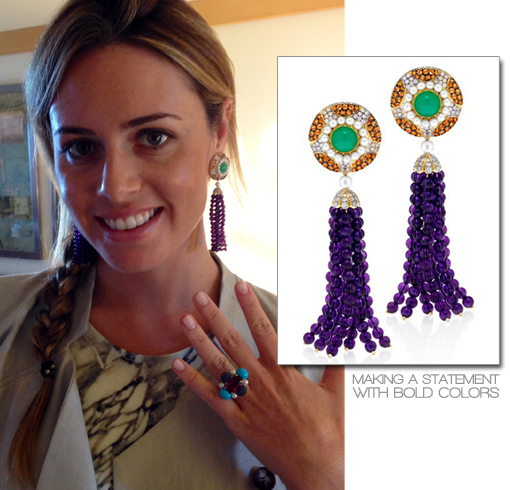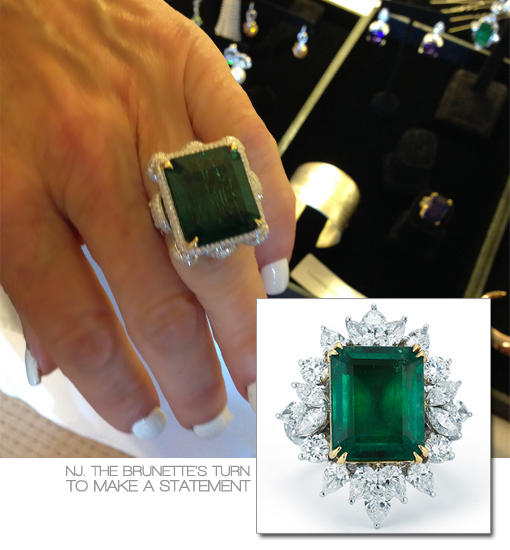 The Emmy Awards are a fashion and party pressure cooker for celebs and their stylists. All around LA , there are loads of Emmy suites to lure them. We've been out and about and StyleLab invited us to the very exclusive jewelry preview for some trends we might see on Sunday's Emmy Awards Red Carpet.
It was a secret location, and all we can say is it was a luxurious suite, filled with millions of dollars of bejeweled goodies. Top stylists dropped by to meet with celebrity stylist and TV personality, Michael O'Connor, to find just the right look for their clients. Expect to see some of these baubles on cast members from shows like Mad Men and Modern Family.
We sat down with the very charming Mr. O'Connor, tried on many of the jewels (and hated giving them back). That diamond necklace just didn't want to come off my neck and Kathryn just did not want to take off one pair of earrings. So how does it work. Gowns are in place and we expect to see lots of white and black this year with possibly lots of shades of blue along with purple and reds. The final touch is always the the right statement jewelry piece. It's critical to completing that Red Carpet look for any celebrity who wants to avoid media backlash and be a standout beamed around the world.
This year, we heard, jewelry trends include exotic palettes with gemstone colors and rare material mixed for statement pieces. Abellan New York showcased a rubellite , turquoise and blue ring. We also learned about ethically-sourced "The Diamonds With A Story Collection"; modern luxury for a sleek twist ; Hollywood Heyday glamour with stackable diamond cuffs or vintage haircombs/pins once owned by Marilyn Monroe that are now part of the Jewelry by Gail collection and priced at $48,000. Gatsby Glamour may also continue to be a big fashion favorite; and some Mad Men appeal is bound to show up with 50's and 60's inspired looks.
We did spot stunning pearls (pictured on Kathryn) and that A. Jaffe 10 ct. floral diamond necklace (and their amazing diamond ring) think this is the big look that we might see lots of on Sunday night. Expect lots of diamond earrings and rings, drop statement earrings, amazing colored stones, and possibly some floral looks. Spring 2014 runways have been very enthralled with this trend.
No matter what, we wish all the lucky Cinderellas good luck. Have FUN.
With Love From LA,
NJ Goldston, The Brunette and Kathryn Lebowitz, The Blonde