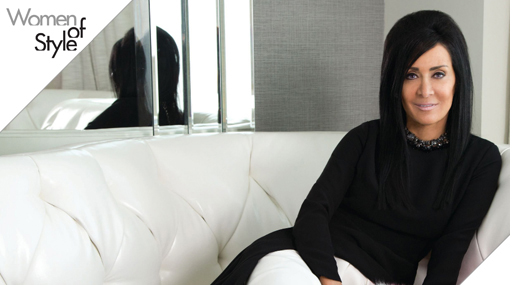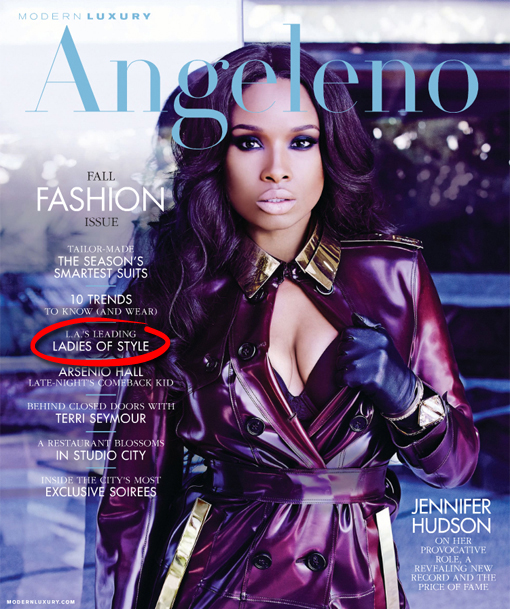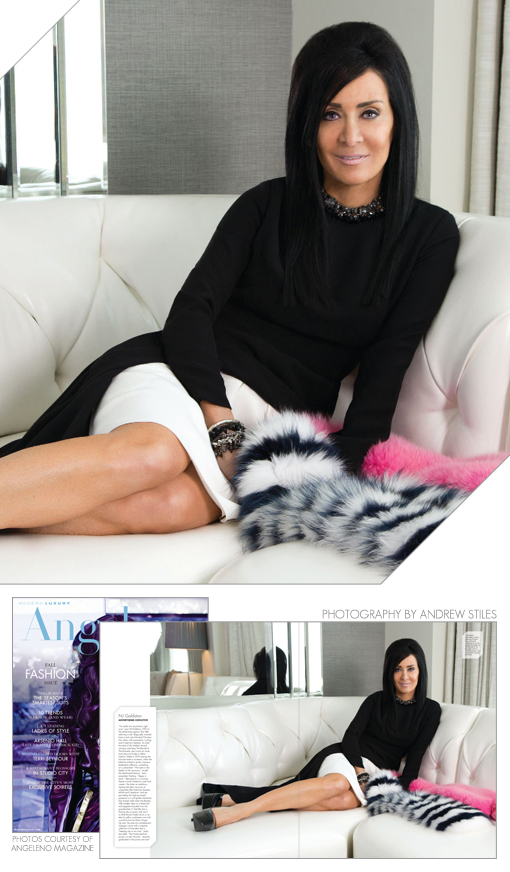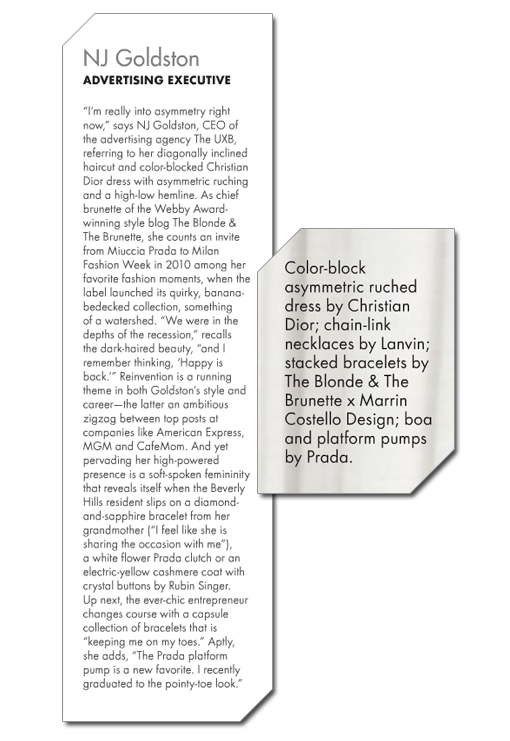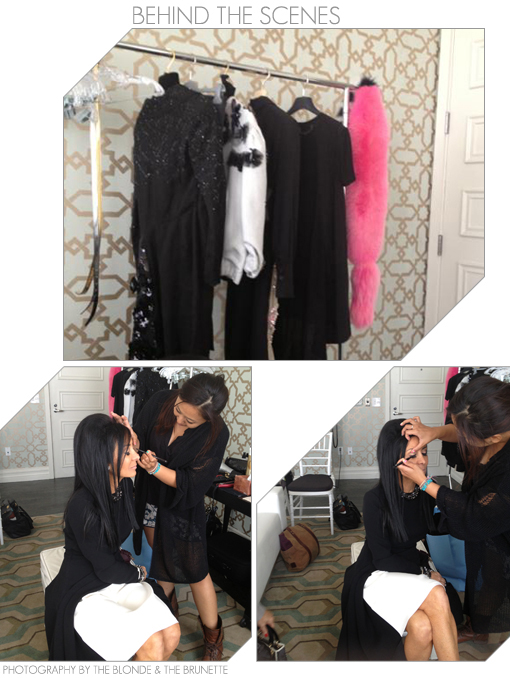 She's too shy to tell you herself, but our very own NJ Goldston, The Brunette, was just featured as one of LA's Leading Ladies of Style in Angeleno's September Fall Fashion issue. With gorgeous and talented Jennifer Hudson gracing the cover, NJ was selected as part of their first Women of Style shoot. Held at the Viceroy Hotel in Santa Monica, Lesley McKenzie, Editor-In-Chief, asked NJ and the other five subjects, Sutton Strack, Penny Lovell, Gelila Assefa Puck, Sally Perrin and Kimberly Brooks, to "open up their closets" for the shoot.
That's a personal and fashion mission that NJ absolutely adored. So she shopped her closet and gathered lots of her "favorite pieces". Naturally her rack was loaded with black and white (you guessed it) along with a small rolling Prada suitcase (maybe not quite that small) with loads of accessories and four pairs of shoes (all pointy-toed) that represent her style. Choices included an asymmetrical embellished Prada, a Lanvin white butterfly encrusted sweatshirt that works perfectly with black leggings, a one-of a kind Miu Miu from the Spring 2011 collection, and her beloved Prada boa from the famed "banana-bedecked" show she attended.
Working with the editors, stylist Rebecca Koenig, hair and make-up artist Megumi Asai and photographer Andrew Stiles, they narrowed the choices. It took longer than everyone thought it would, but the favorite, a Christian Dior asymmetric ruched dress, is all about the fashion theme in NJ's life right now. High-Low. Contrast. Balance. A bit of drama. She even debuted our new stacked The Blonde & The Brunette x Marrin Costello Silver "BFF" Bracelet Collection and matched them with very "in" chain link necklaces (that are vintage from her closet).
The shoot was followed by an interview with writer Stacy Suaya who captured the essence and grace of NJ's style as well as the "refreshing individuality, flair and esprit" of the entire group. It's all the more apropos, as Angeleno introduced a sleek, new design, that everyone is talking about in LA. The issue is on the newsstand now, but, if you don't live in LA or you're strictly digital, treat yourself. Angeleno. The Women of Style feature starts on page 126 and don't miss the stunning Jennifer Hudson editorial.
With Love From LA,
The Blonde & The Brunette Team