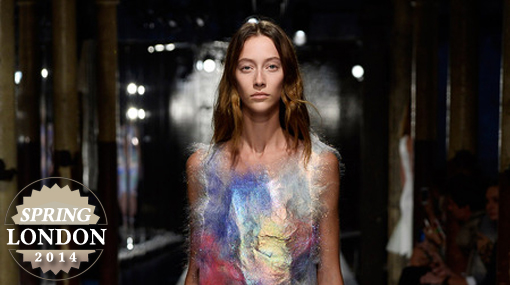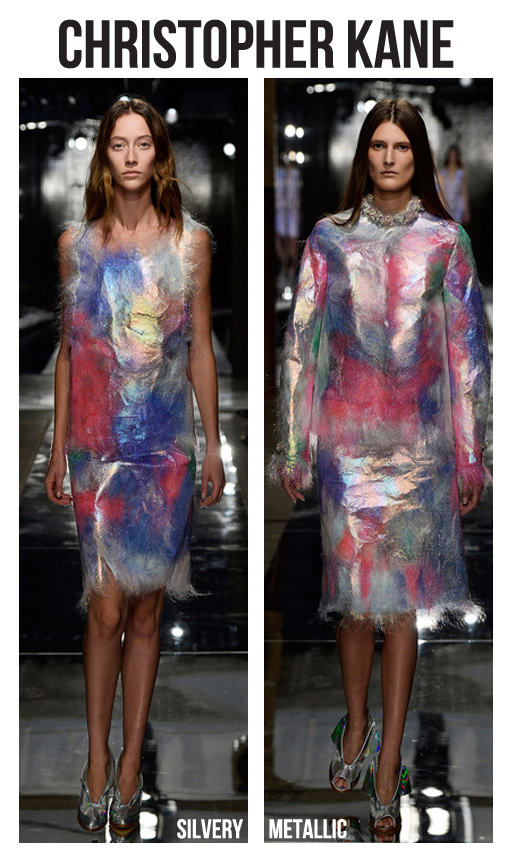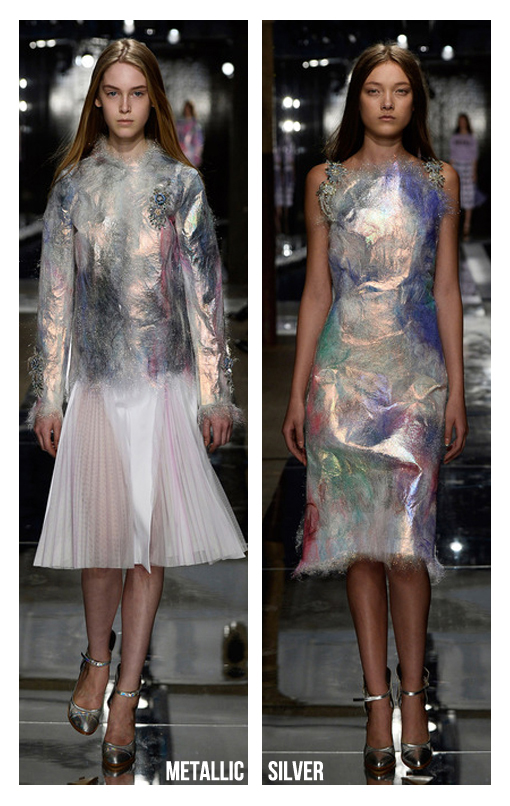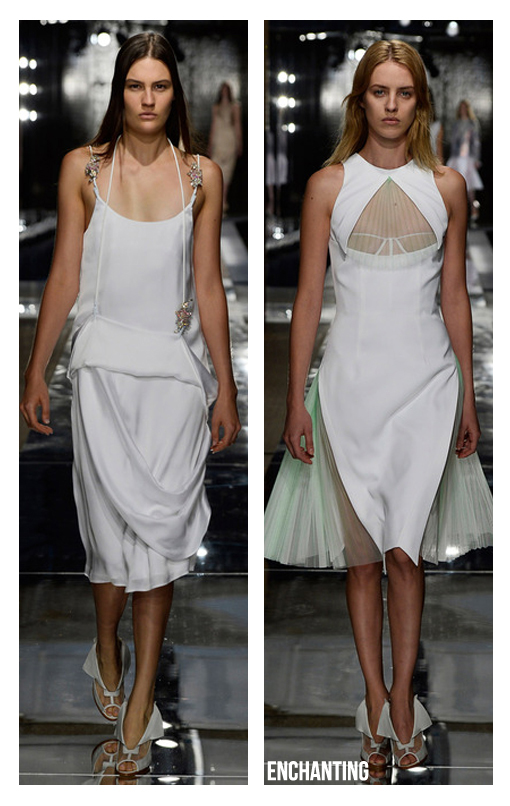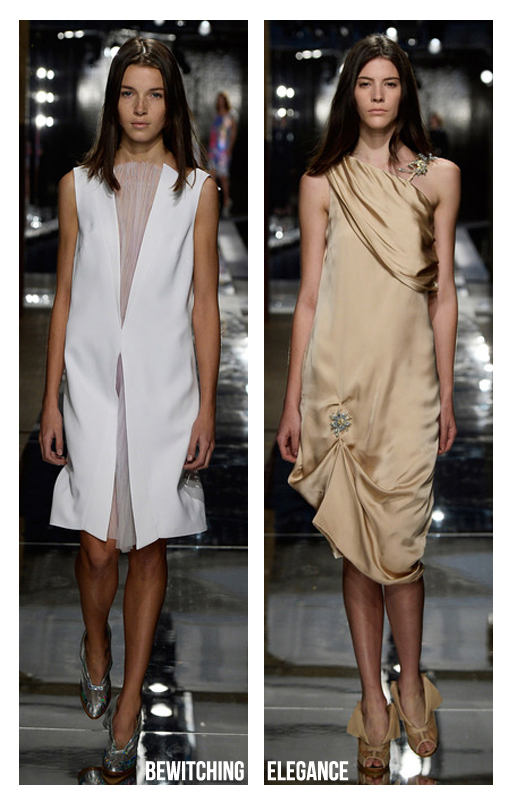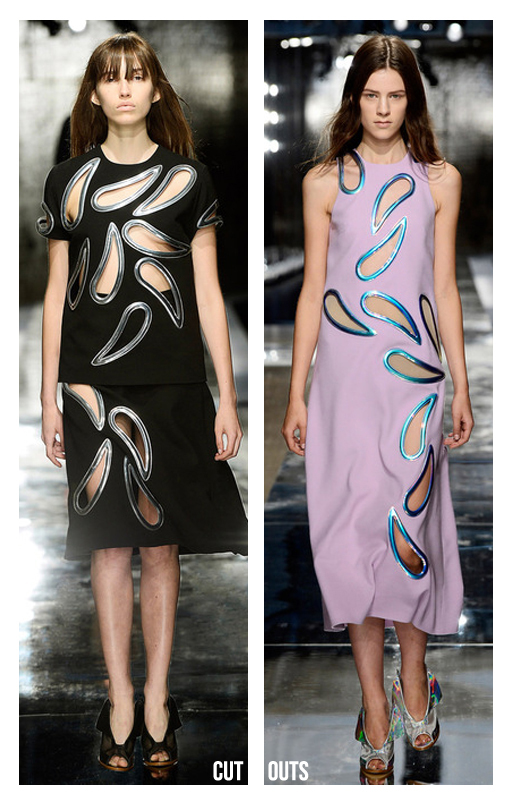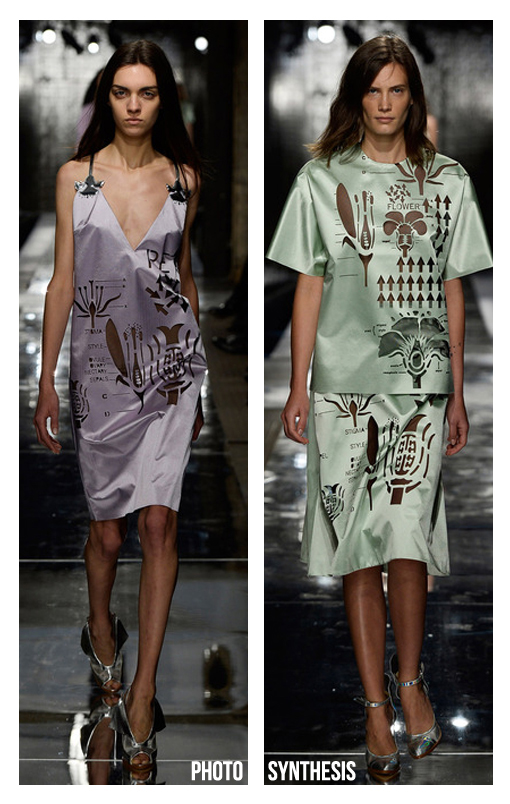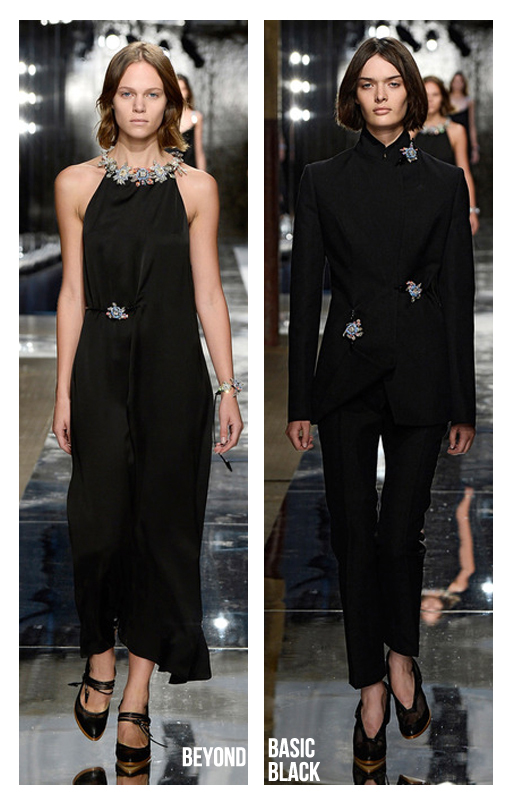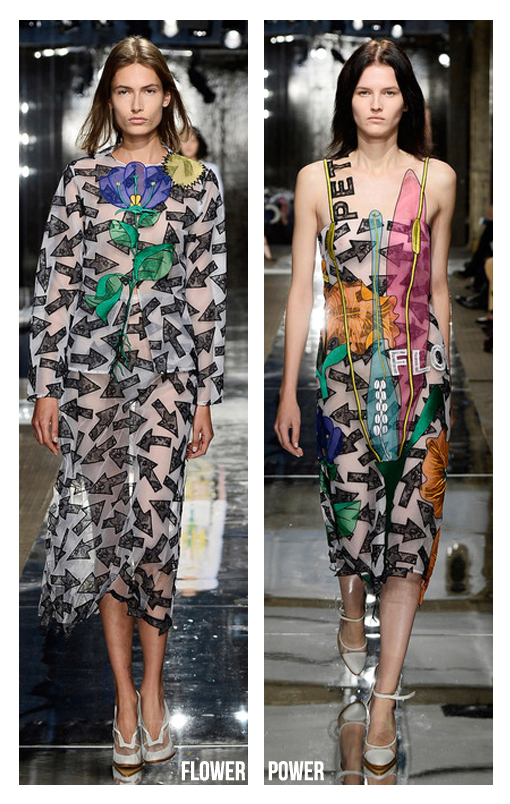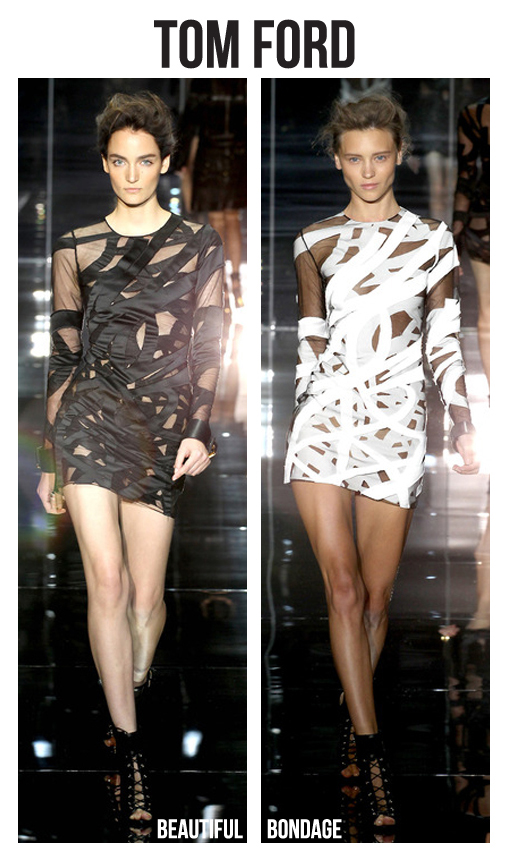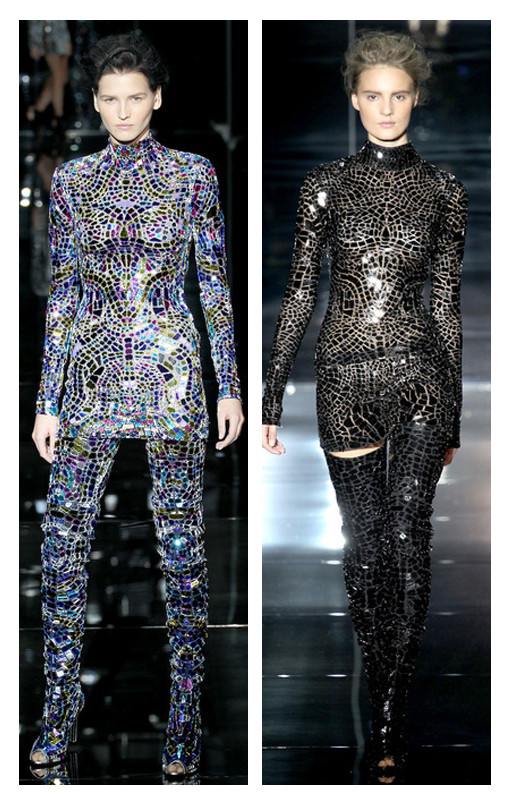 While there were lots of florals on the London runways for Spring 2014, Christopher Kane had a different take. Inspired by scientific descriptions of flowers from his Glasgow high school, it was a big lesson in modern femininity. It was all worked in subtle ways throughout the show from silver outlined cut-outs, diagrams of floral anatomy and stunning sheers that had true "flower power". He widened his range with printed metallics and elegant evening wear. I can't imagine how the buyers are going to sort out the line. Every look was a winner. We expect Red Carpets everywhere to be overflowing with this collection, perhaps even at Emmy parties this weekend.
Tom Ford also conquered the runway and our hearts with tapered waists and leggy skirts. He took evening looks, again the perfect way to liven up many a nondescript (or safe) Red Carpet to new heights (pun intended). Using "mad squiggles" and "glittering fragments" for mirror-embroidered dresses and boots, Ford apparently was inspired by the works of artists he loves. You probably have to be just as all and athletic as his models, but who cares.
Here comes the night.
xo
NJ Goldston, The Brunette