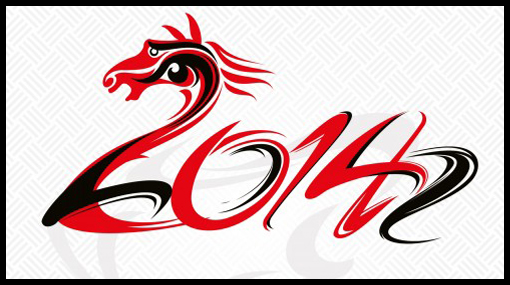 Happy Chinese New Year!! It's a good number. In Chinese astrology, 2014, the year of the Horse, is considered a fortunate one that brings luck and good things. We can use it. Almost everyone seems happy to shed 2013 and embrace the karma of 2014. This year is a time of fast victories, unexpected adventure, and surprising romance. It is an excellent year for travel, and the farther away and off the beaten path the better.
This is the also the year when energy is high and production is rewarded so set concrete goals for yourself and then follow through with them. Decisive action, not procrastination, brings victory; but you have to act fast in a Horse year. If you are not 100% secure about a decision, then don't do it. Events move so quickly this year that you don't want to gallop off in the wrong direction.
1. Longchamp Tote – Exclusive Year Of The Horse Medium Shoulder
2. Bloomingdale's Tote – Chinese New Year
3. MCM Special Edition Color Block Medium Backpack
4. Diamond Stirrup Ring in 14K Yellow Gold, .2 ct. t.w.
5. Diamond Pavé Saddle Ring in 14K Yellow Gold, .60 ct. t.w.
6. Chinese Zodiac Chopsticks – Horse
Finally, if you happen to be born in the Year of the Horse, or know someone born in one of these years, which includes 2014, 2002, 1990, 1978, 1966, 1954 and 1942, you're known for being energetic, intelligent and physically strong. Horse people are also know for their love of peaceful places, communicating with those around them, thus making them sociable and friendly, and are always wanting to build their own humanitarian projects. Best of all, because of their naturally friendly behavior, those born in the Year of the Horse are loved by many.
Get ready to gallop. It sounds like 2014 will feel like it's almost over just as it begun.
Xx. The Blonde & The Brunette Team