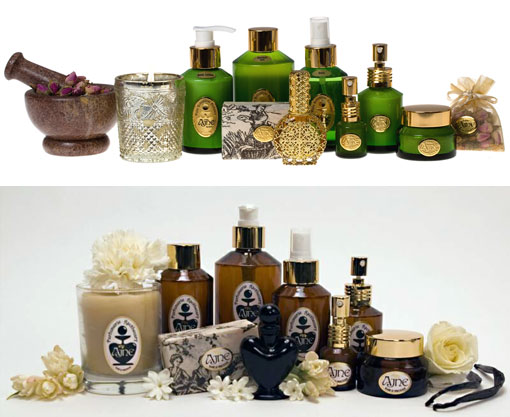 "It was on Mt. Shasta that Jane Hendler shared with her husband her life's dream to create plant-derived fragrances, skin and body care so balanced and pure, they could have transformative effects upon the wearer. Thus, Jane and her husband planted an organic farm and opened the doors of Ajne in Carmel, California where they share their passion for pure and precious organic ingredients. They believe every product must be as unique as the person who wears it. As such, they craft sophisticated, intoxicating blends that meld with the body's chemistry to the benefit of the wearer and the planet". – Company Website
With Ajne, you are able to choose one of their powerful off-the-shelf products or request us to customize to your specific body chemistry. They're biggest promise is to bring you the finest state-of-the-art scent diffusion system, as well as the safest, pure, bio-active and certified organic formulas and scents, handcrafted from sustainable ingredients from their own organic farm.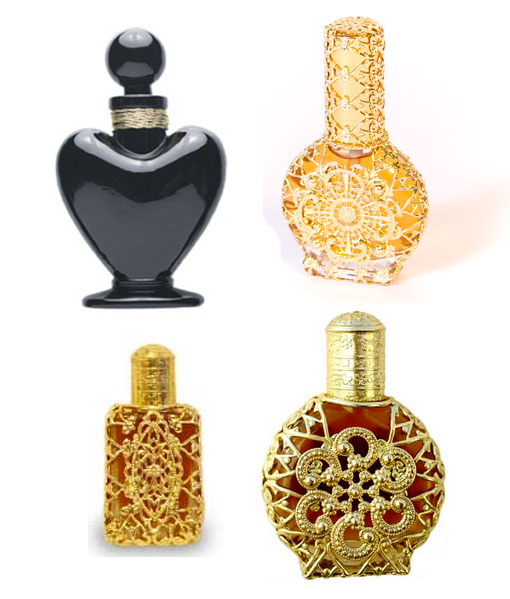 Here are a couple of their signature scents.
Aphrodite – Floral GourmandInspired by the Greek Goddess of Love and Beauty, Aphrodite will reveal your inner Goddess with a veritable arsenal of nature's most powerful aphrodisiacs. Aphrodite begins with the enchantress of Madagascar – Vanilla (which science shows is the favorite scent of men!). Next she shares her rare Ethiopian Myrrh, which is known to help one feel grounded and confident. Of course, Aphrodite would never be complete without her heart of rose. So we've filled each flacon with nearly 10,000 heirloom Roses from Morocco, Turkey and Bulgaria. The complex formula is a legendary alchemical mystery long kept secret due to it's powerful cupid-like effects!
Bloom de Nuit ~ Night's Bloom – Floral OrientalBloom is a true aphrodisiac blend reminiscent of the warm evening air saturated with the scent of exotic, night-blooming florals. This scent is perfect for all the night owls out there.
Citron ~ Liquid Sunshine – Citrus with mild SpiceCitron (Liquid Sunshine) is the refreshing scent of a vacation holiday by the sea. It features a fragrant Mediterranean citrus with the invigorating zing of rare spices that feels like liquid sunshine.
Yuzu – Five or six editors have now said that Yuzu may be Ajne's best scent yet. You decide! It a completely new direction that nearly every client seems to love. The most intriguing part? Ajne doesn't give us a description of Yuzu's ingredients.
Lastly, don't forget to shop Ajne's Organic candles. It was actually receiving one of these that got me turned onto Ajne in the first place. Placed in vintage glass jars, these are the perfect addition to any home. Not to mention fabulous gift ideas.
Xx. Jadan Huter