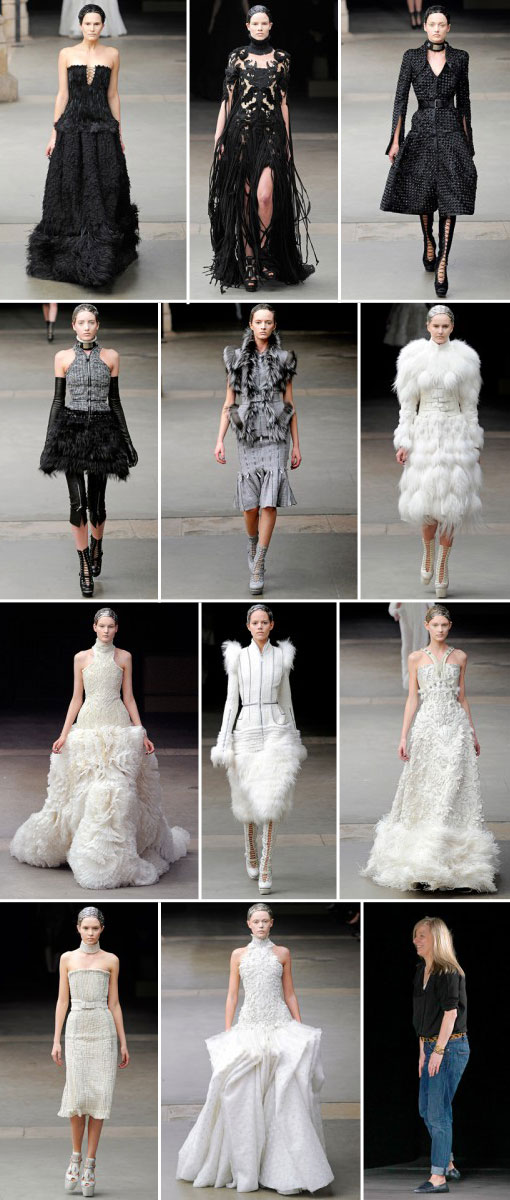 Sarah Burton is truly the role model for grace under pressure. She has risen like a phoenix to capture the essence of the Alexander McQueen brand while pushing new boundaries.
Since last September, I have been lucky enough to have frequent contact with the McQueen headquarters in London and the entire team has been incredible- juggling the many opportunities and responsibilities that have come their way this year. From the announcement of the MET Savage Beauty Tribute to McQueen, the many Red Carpet triumphs, dressing Mrs. Obama to the new collection, the team has protected and honored the brand DNA.
Obviously there is speculation about the Royal Wedding and the possibility of Sarah Burton taking on this special assignment. I hope she is the one. This collection reminds us of the angel in all of us; the transformation from the bride who walks down the aisle and the exotic, sensual woman who emerges as she grows into the woman she becomes. This is the true lightness of being. Growth. Change. Heritage.
– NJ, The Brunette