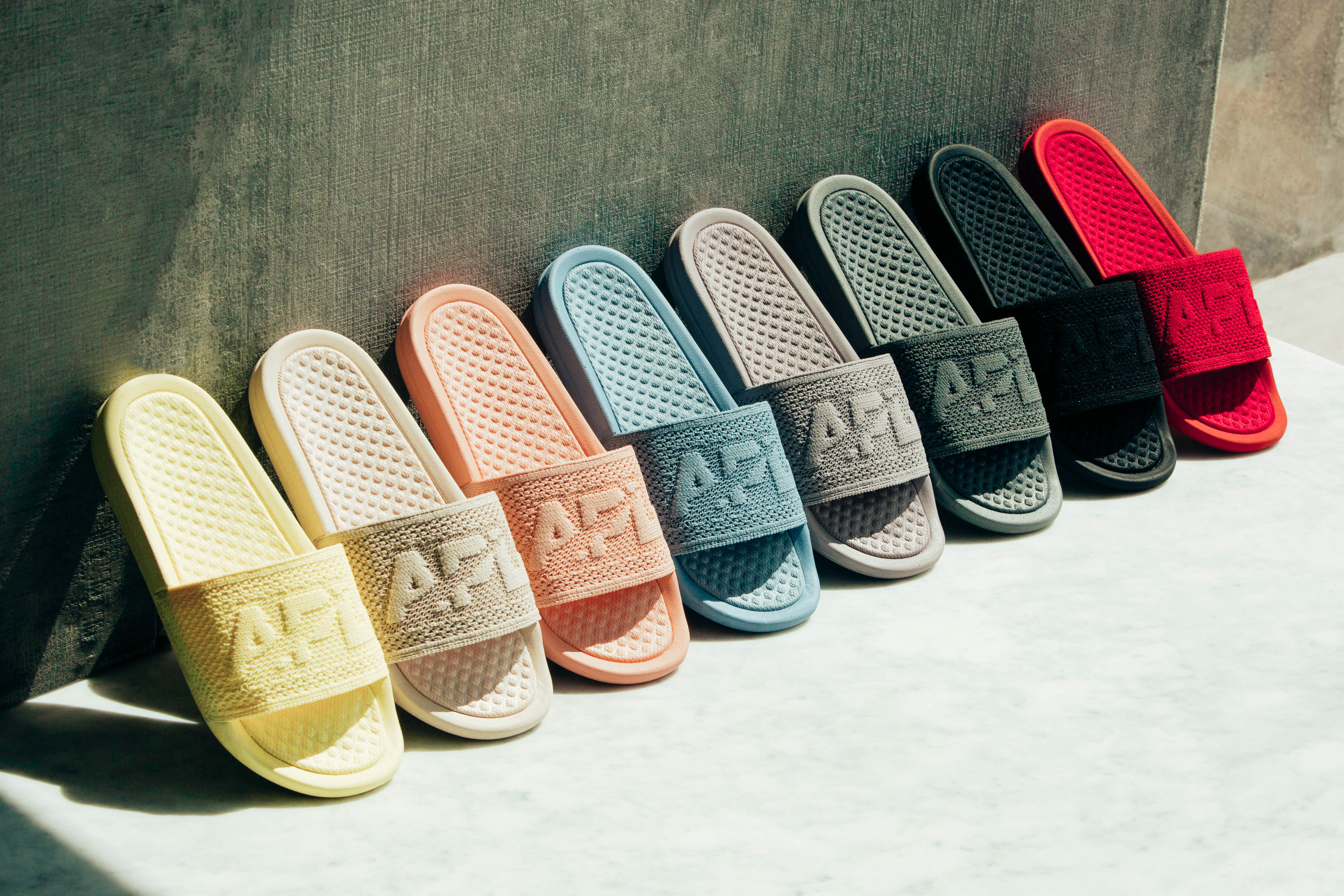 Seriously. You can now slide into the world's most comfortable slide. The newly developed APL Big Logo TechLoom Slide in eight just released sizzling hot summer colors. It's already hard to decide what's my favorite color. Should I go with sunbeam yellow, parchment, blush, grey denim, mauve, cosmic grey, black, or the red? While I'm mulling it over a few details about how the APL Team took comfort to a whole new level.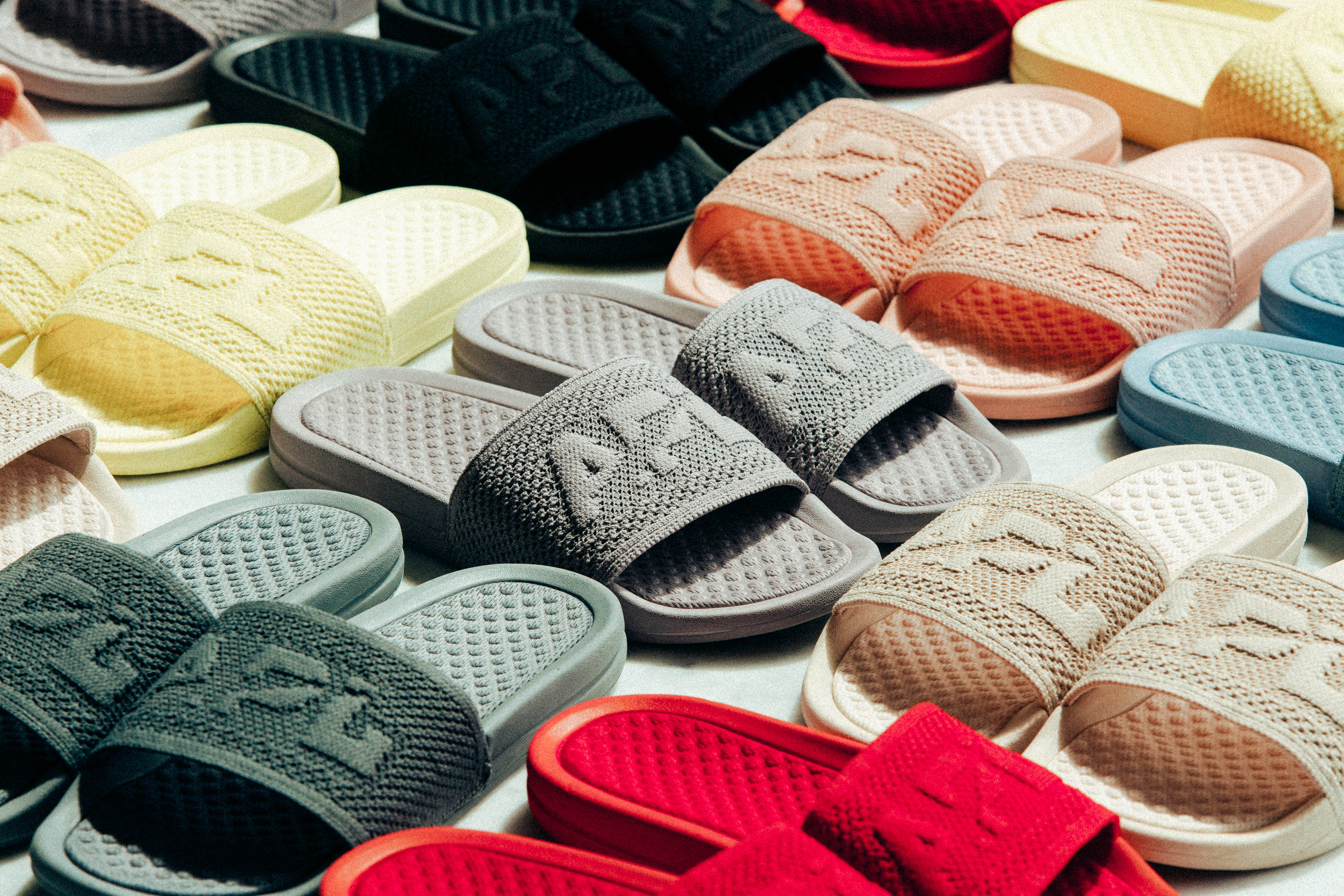 Featuring a soft, seamless, and flexible TechLoom™ strap (which if you're not in the know is the brand's signature knit), they combined it with a raised embossed APL logo (and we're all logo crazy these day) along with a mesh-backed strap to keep your foot cool and dry whether you wear socks or like to go barefoot.
Now the super comfortable part. The slide's antimicrobial mesh covers a 3D molded footbed to massage your foot with every step. Special detailing includes the newly developed lightweight Propelium™ midsole and outsole. Both are complimented by a stunning, segmented lattice-grid traction pattern to provide superior comfort while maintaining structural integrity longer than conventional EVA. That all translates into a good looking slide with incredible cushioning.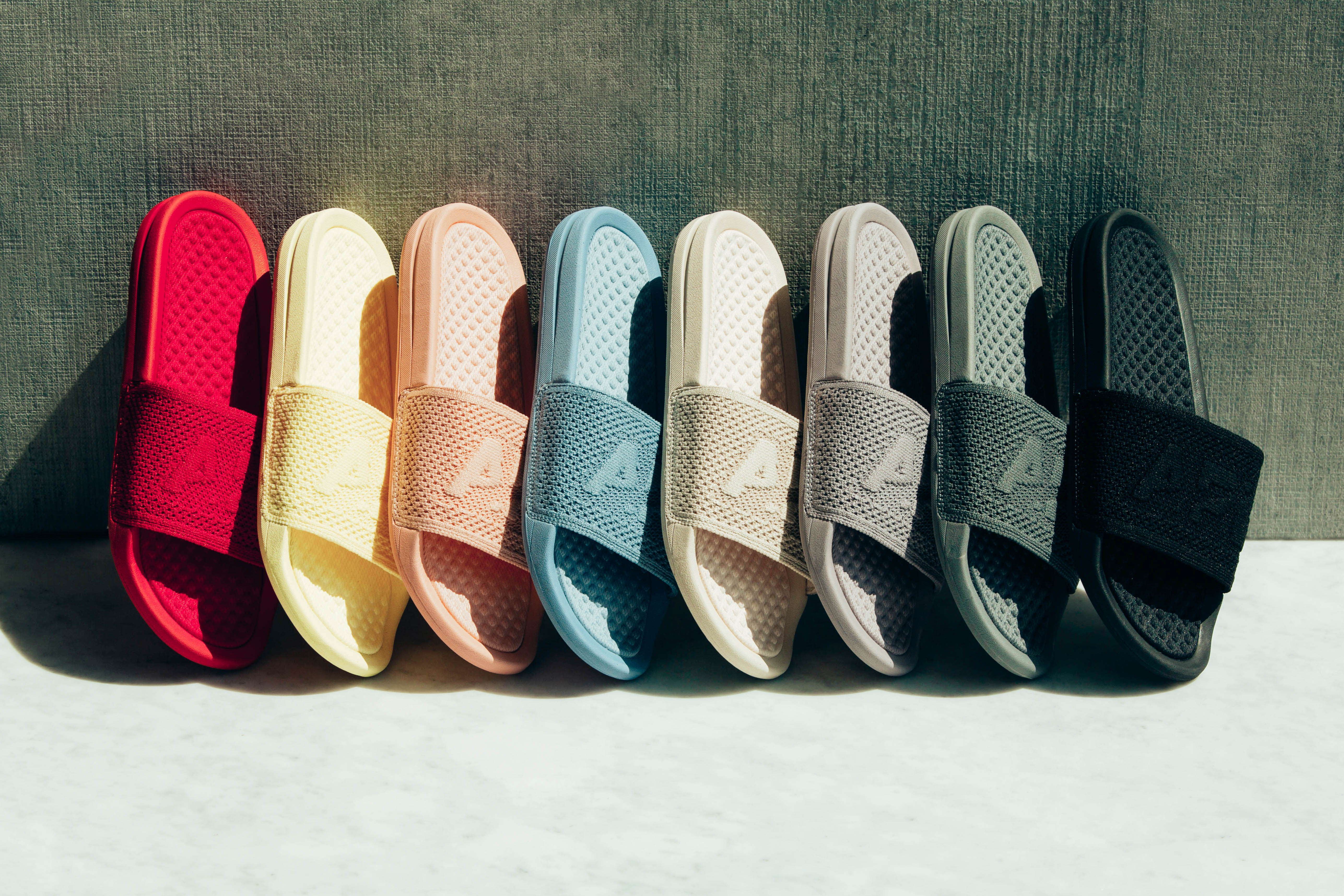 Perfect from to and fro to the gym, pool, beach side or just around the house, the machine-washable APL Big Logo TechLoom Slide is available for both men and women in black, cosmic grey, grey denim, mauve, parchment, red, and for women only in blush and sunbeam yellow. Available online at Athletic Propulsion Labs. The APL Big Logo TechLoom Slide retails for $100.
I went with the red and black. A girl needs choices.
NJ Falk