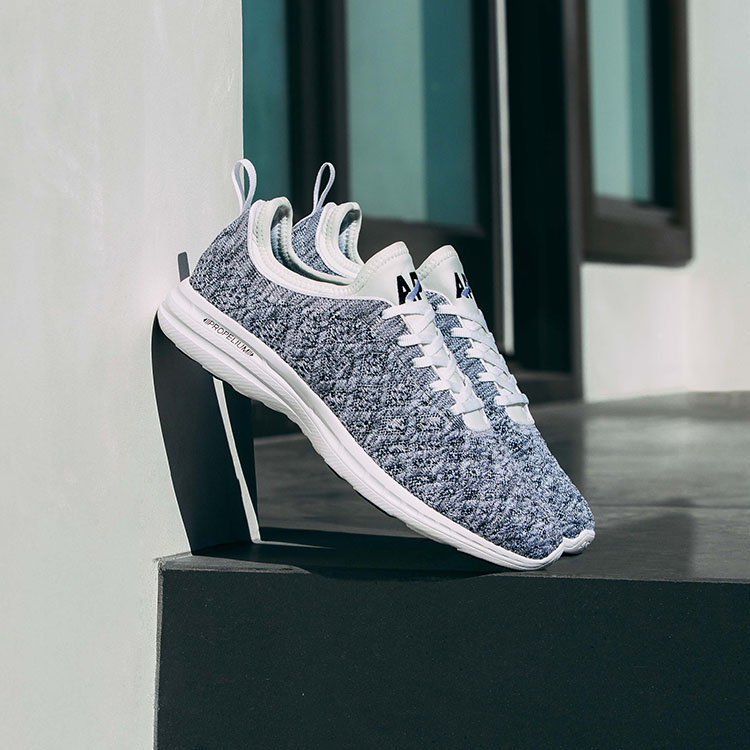 Everyone keeps asking me, "Who makes your shoes?" I mean who doesn't run/walk/trek from the gym (right before work) to the street and vice versa to a casual dinner in what else but sneakers? The answer. APL which is short for Athletic Propulsion Labs. For Fall I've zeroed in on their stunning lineup of almost completely neutral 3D knit Techloom Phantoms. They're attention getting (and it's flattering when someone asks) favorites for their stunning good looks, beyond comfortable fit, and next to nothing weight. So I had to share a few of my favorite picks from their Fall 16 collection and quick 10 second styling snippets on how to wear the looks. Try and guess my favorite.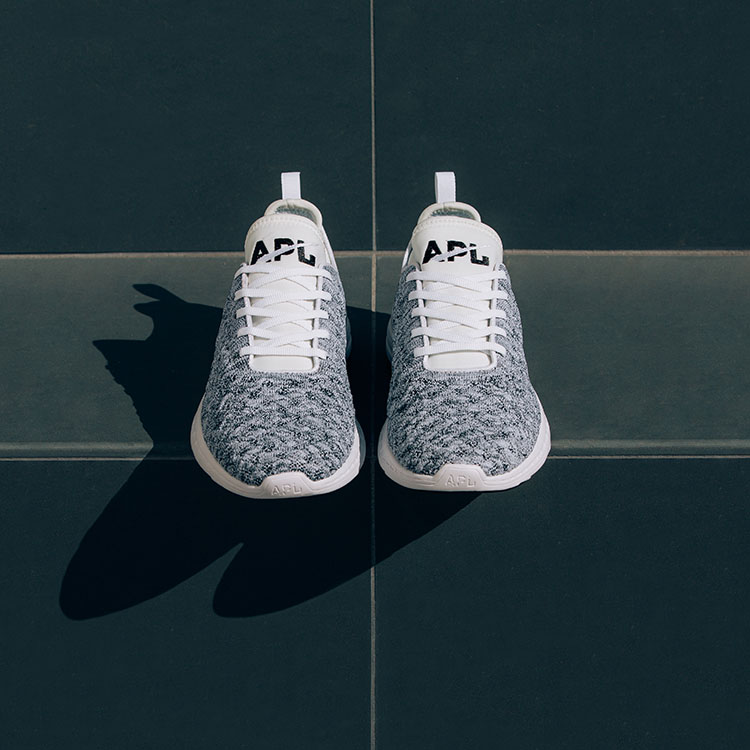 The Women's Techloom Phantom in White /Cosmic Grey. Designed to be like a chunky knit sweater. What can I say? I'm ready to curl up next to a fire in them after the dog days of summer or to take a long walk through Autumn leaves or city streets $165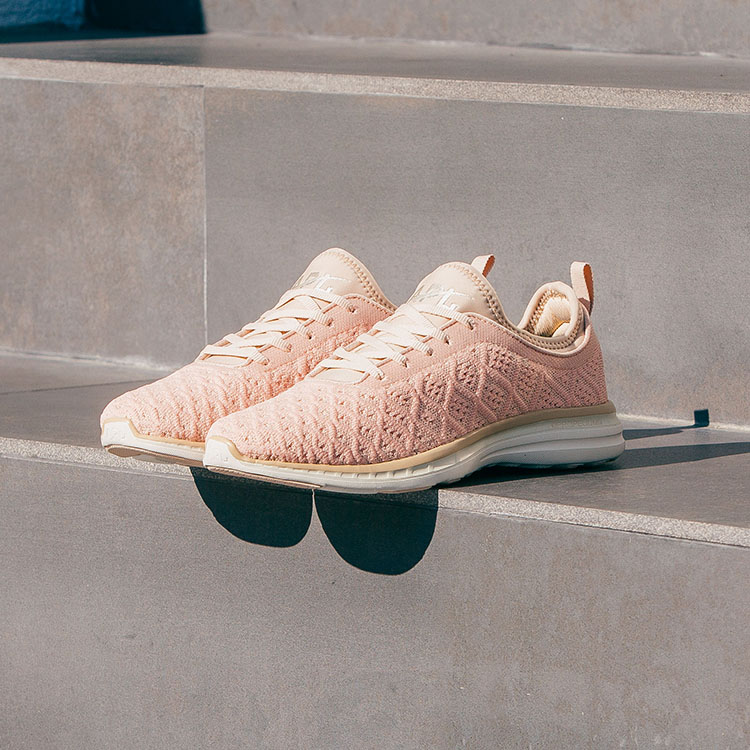 Oh the Techloom Phantom blush/cream. A lust-worthy neutral that I personally pair with black tights. This is the one everyone is talking about.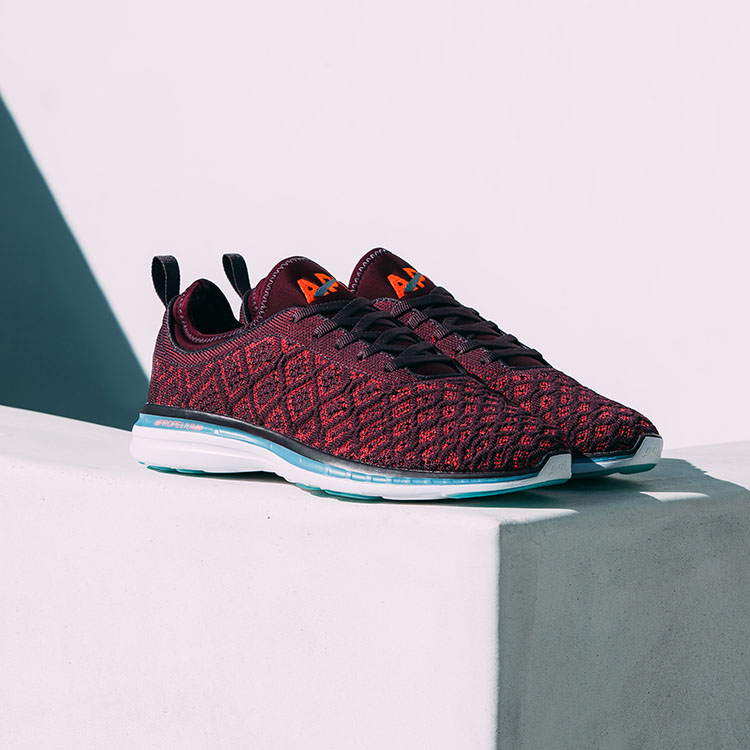 Want an autumn color or to grab the pair spotted on Kourtney Kardashian? Techloom Phantom in Wine/Arctic/Magma. $165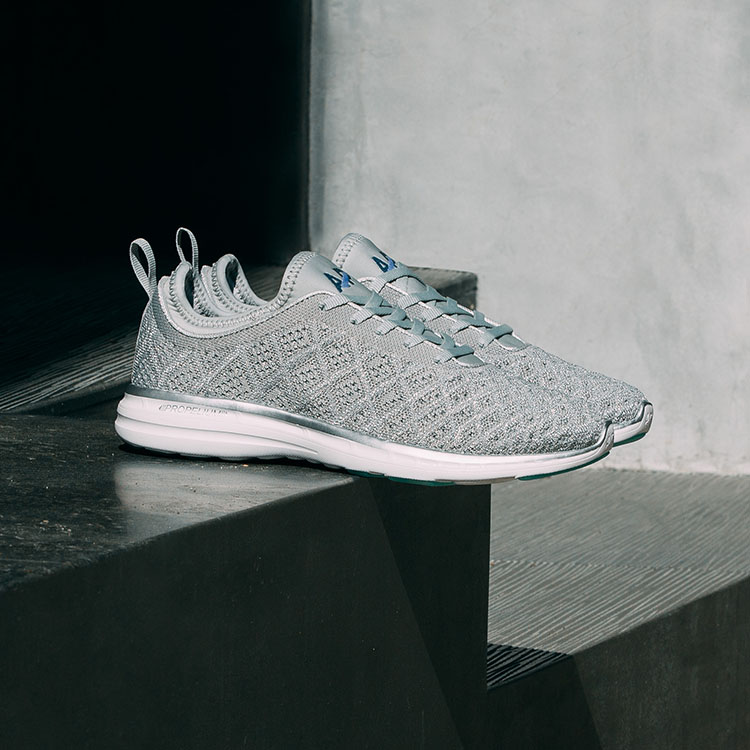 I'm a sucker for silver and anything with a hint of shine. This colorway so grabs me. Techloom Phantom Metallic Silver/Cosmic Grey $165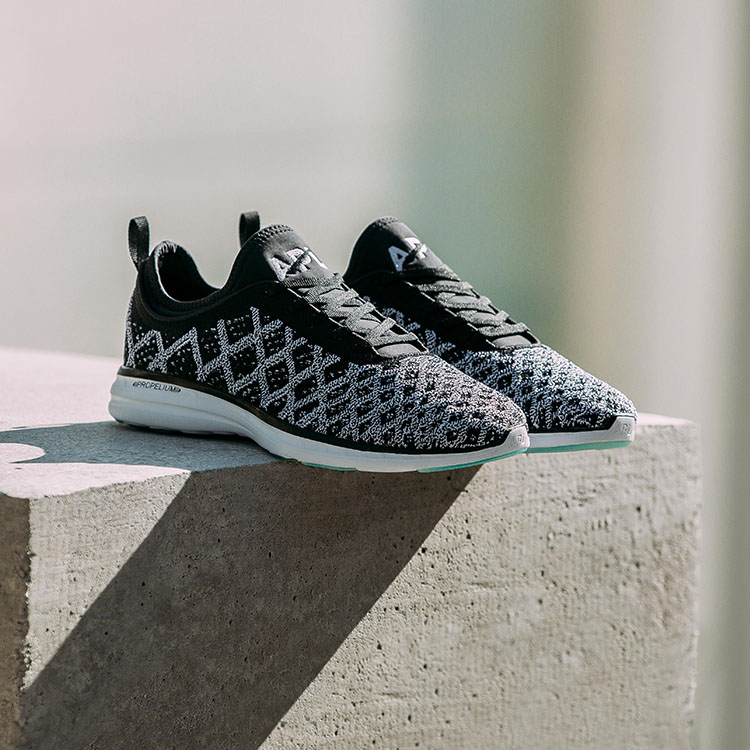 I live my life almost exclusively in black and white. These have my name on them. Of course they do. Techloom Phantom in Black/White. $165.
For even more Fall styles and colors, visit APL or check out their Instagram. They're even giving out a free pair of kicks every week for the best Instagram photo in a pair of APL's. Check it out @APL.
xo
NJ Goldston, The Brunette