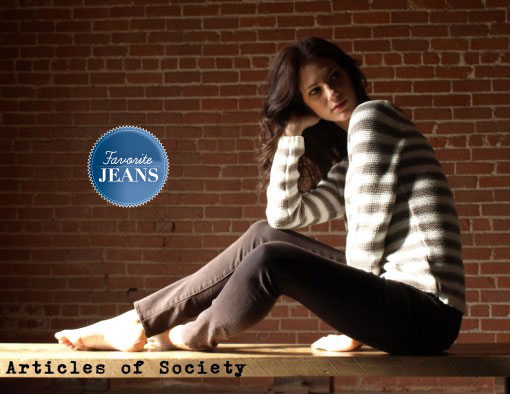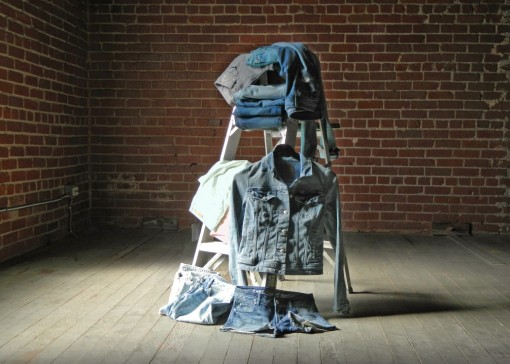 The Blonde and The Brunette is loving Los Angeles based premium denim brand at an affordable price: Articles of Society. As veterans in the denim industry, with prior ties to Hudson, Antik Denim, Vince and Theory, the AOS team brings a wealth of insider knowledge and practicality to the business, giving the company a significant edge over its industry peers. They specialize in skinny jeans cut from stretch denim with a long, lean silhouette and trend-right hues. AOS jeans can be found nationwide at Nordstrom, Urban Outfitters and other huge retailers starting at $49 per pair.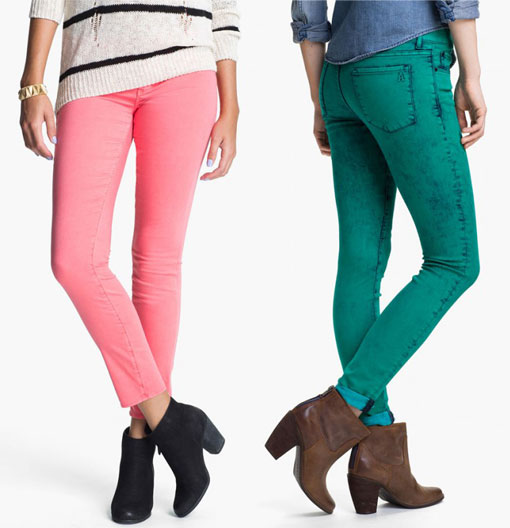 This spring try their iconic fit in colored, skinny denim leggings. Brunettes might want to go with berry, and if you're a blonde or redhead, emerald is the color of the year. Style tip: Skinny jeans look best hemmed slightly above or at the ankle. Pair them with great booties to transition your look from winter to spring.
If you already own a pair, participate in @articlessociety #ShowYourAOS campaign by uploading a picture of the signature back pocket "A" with the hashtag #ShowYourAOS.


AOS Spring 2013 video
-Kathryn, The Blonde