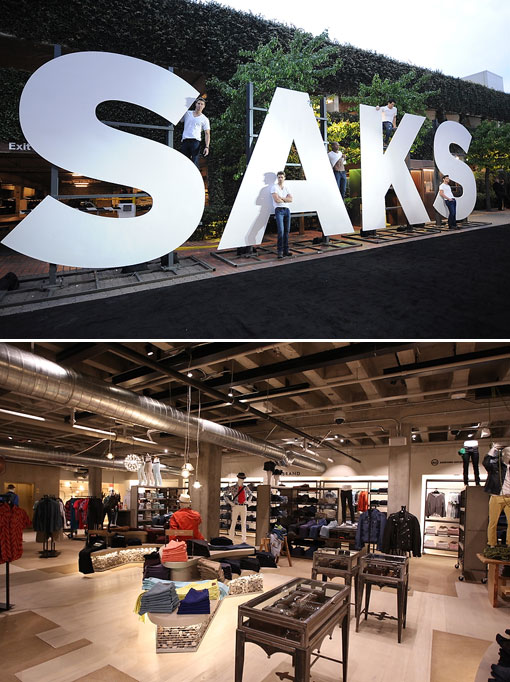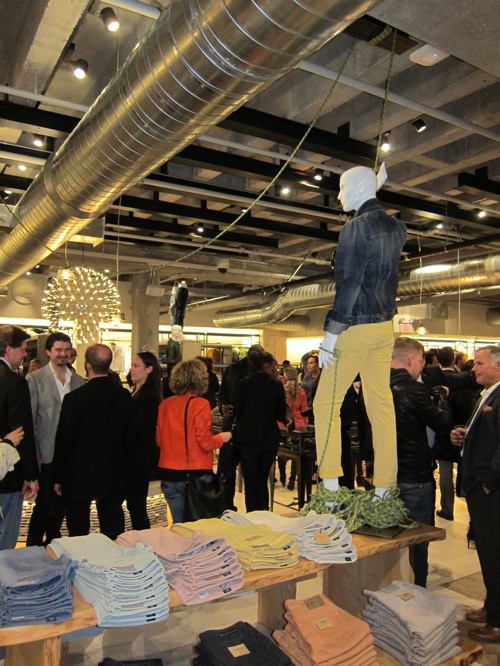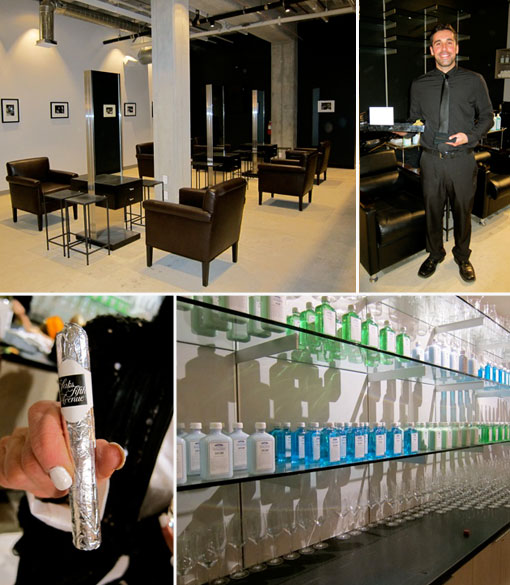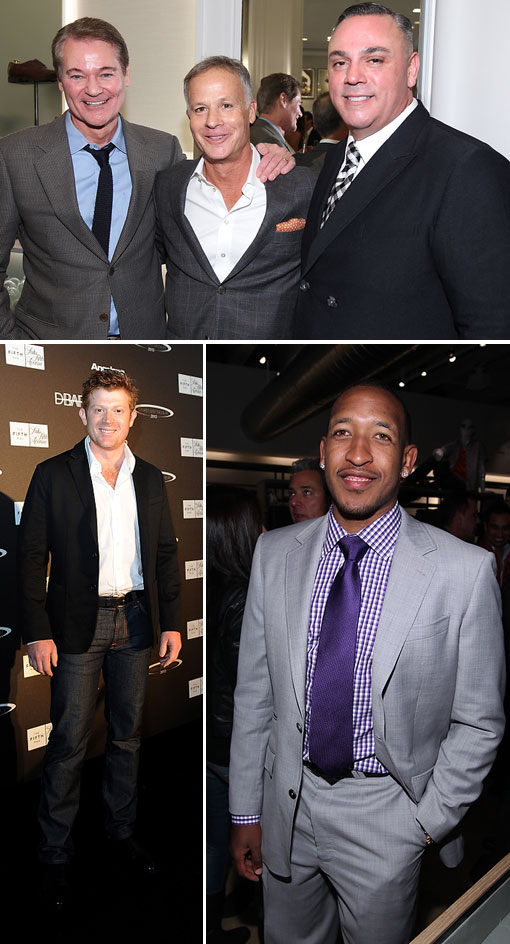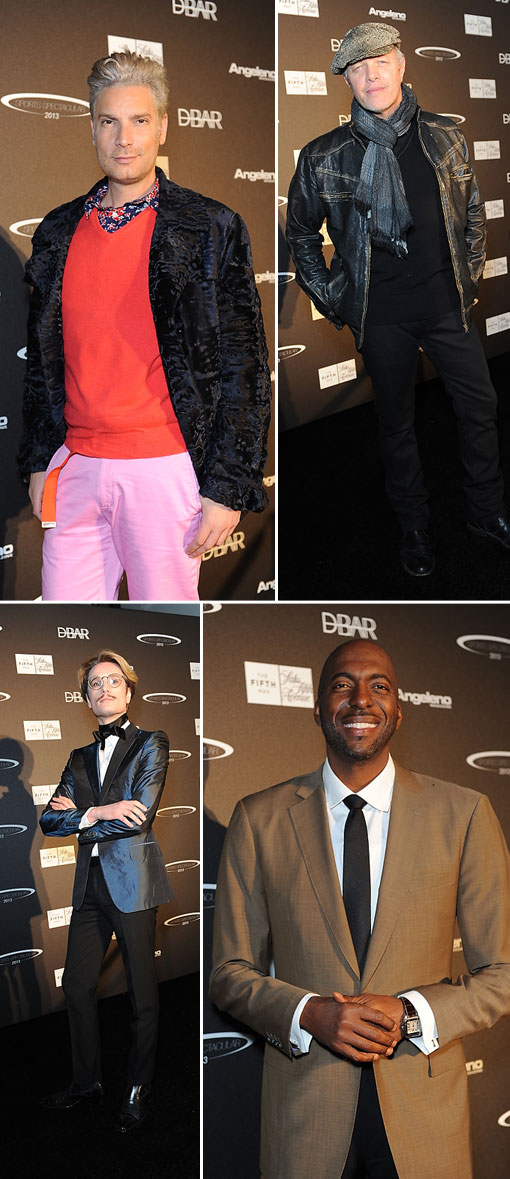 Stylish attendees Cameron Silver, in red and pink, and basketball great John Salley (above right)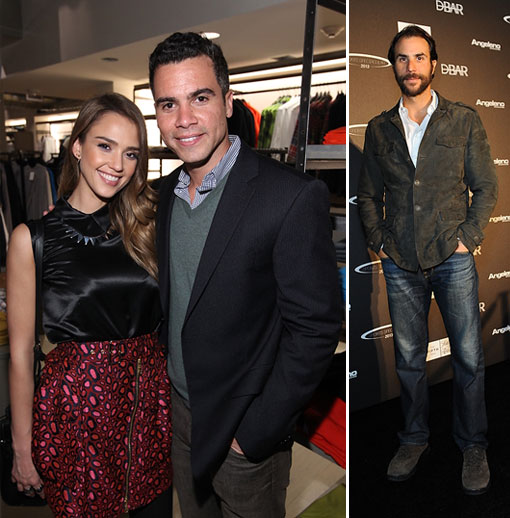 Above left: Jessica Alba with husband Cash Warren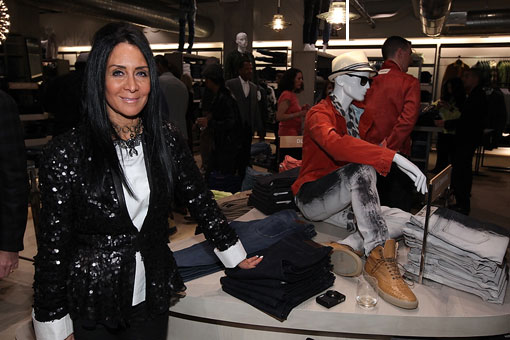 NJ Goldston, The Brunette, Astrid Bryan and Kathryn Lebowitz, The Blonde at The SAKS D-Bar Launch
This is for the guys! A few weeks ago Saks Fifth Avenue invited us to the launch of their newly renovated men's store at its historic Beverly Hills location. Aptly named THE FIFTH MAN, we were at the quintessential LA jam-packed celebrity launch. The capacity crowd was greeted by handsome male models strategically placed on SAKS letters (à la the Hollywood sign) and whisked into the new underground home for denim and drinks aptly called D-BAR. Naturally, the dress code was denim.
With a pool table, hot dj, and clever cocktails, the place was rocking. Guests included Jessica Alba and her hubby, Cash Warren, Dukes of Melrose star and our buddy, Cameron Silver, to former basketball great John Salley. So let us echo what everyone was saying. This is a hot remodel.
It's quickly becoming the "new iconic west-coast shopping destination" and hangout for the guys. We had fun so much fun that night checking out the D-Bar, featuring a denim bar and an actual bar living side-by-side, along with a lounge area with a custom-designed orange-felt-top pool table, the new John Allan' Salon which allows guys to get a drink and a shave before heading out for the night, and over 600 (!) shoe styles for guys in the revamped shoe salon.
Thanks Saks for inviting us to join the fellas for Guys Night Out!
NJ Goldston, The Brunette, Astrid Bryan & Kathryn Lebowitz, The Blonde