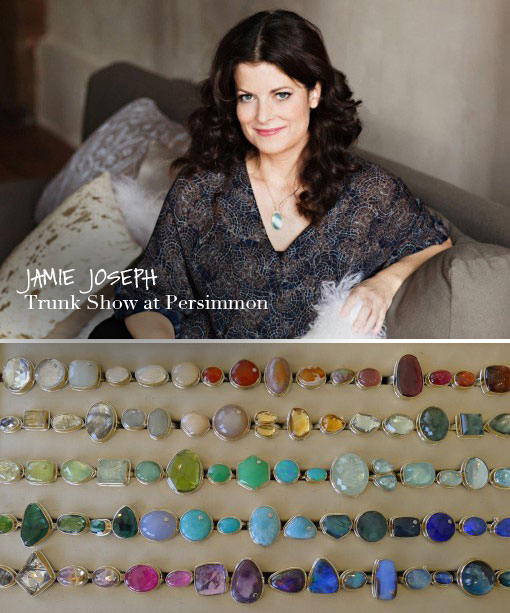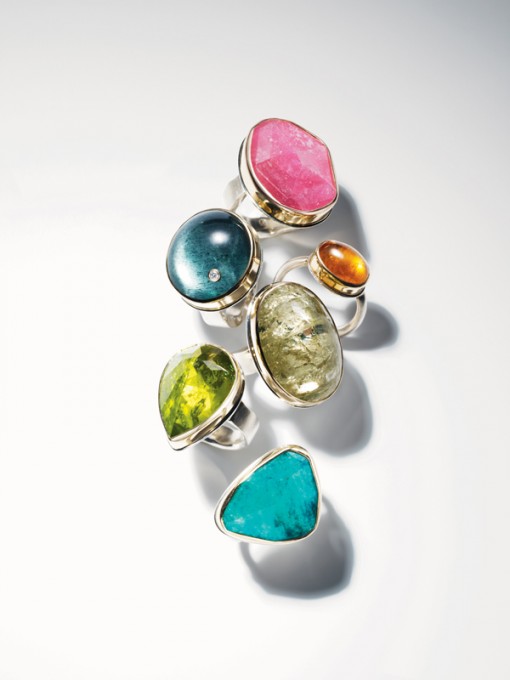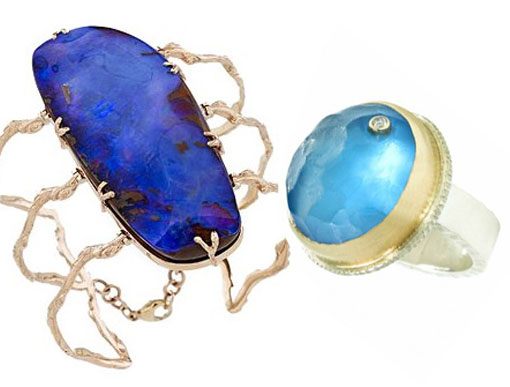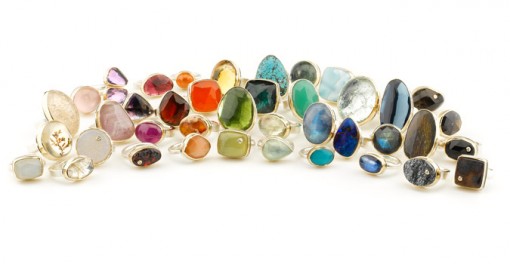 Persimmon Handpicked Objects, based in LA, is one of my favorite guilty pleasures! This weekend they have a very special trunk show from famed Seattle jewelry designer Jamie Joseph. Know for her stones featuring unique glacier cut treatments, as well as her unusual organic shapes and textures, the jewelry collection is on display starting today through tomorrow, Saturday, April 20th. The added bonus is a special reception with the designer from 12 to 2 PM tomorrow.
If you don't know about Jaime, this is the perfect time to get better acquainted with her work. Featured in everything from Vogue, Elle, and In Style, Jamie focuses on bringing light, shape, and an organic framework to some of the most beautiful stones in the world with over 100 different varieties of stones, making each creation a unique work of art.

Jamie sources only unfinished stones (such as Peruvian Opal, Chalcedony, Mint Quartz and others) that are then cut by her husband, Jeremy Joseph, in house. She hand facets them in their innate, unpolished state, allowing the natural beauty of the stone to be her guiding principal. intuitively placed in the stone itself. Every step of Jamie's process, from the stone cutting to the diamond setting, is all done from within her studio.
The price point for the line starts around $200 and most pieces are priced below $2,500. Her rings have reached cult status with world-wide clients, ranging from $550 to $1,000. The designs are also collected by top celebrities from the likes of Kate Hudson, Naomi Watts, Cameron Diaz to Kate Beckinsale.
Persimmon/ 310 N. Flores Street, Los Angeles, CA 90048/323-9519540 /Hours: Noon to 6 PM Tuesday-Friday and Noon- 5 PM Saturday.
-Kathryn, The Blonde