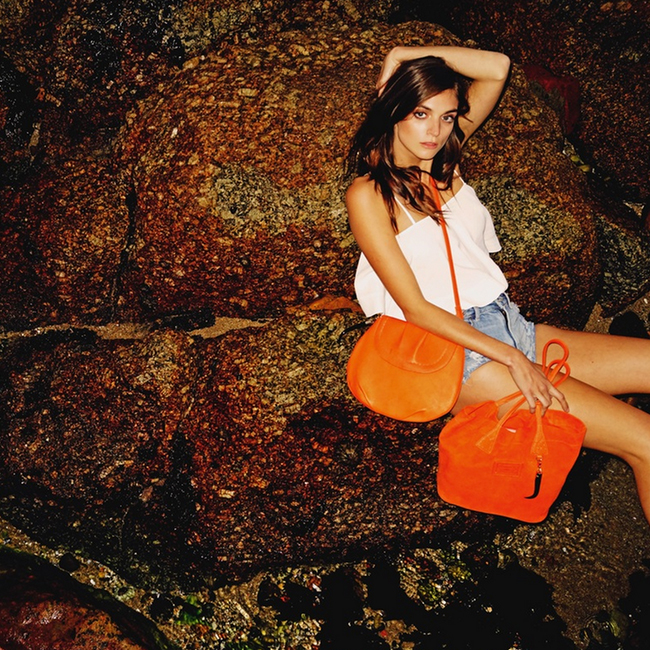 Let's go all the way to South Africa for my latest fashion find! Okapi. Based in a country with amazing natural resources, the vision behind Okapi is to produce luxurious, artisanal handbags and accessories entirely handmade in South Africa from locally sourced materials. Since every bag is handmade, every single one is unique, and has its own detailed story from stitching to the finishing of the inside of the bag. The best part, and something we have all started to think and do more about, is every element of an Okapi bag is entirely traceable, sustainable and ethically sourced. In fact, wherever possible, Okapi chooses to have it's artisans work by hand and places a particular emphasis on nature conservation throughout the whole production process.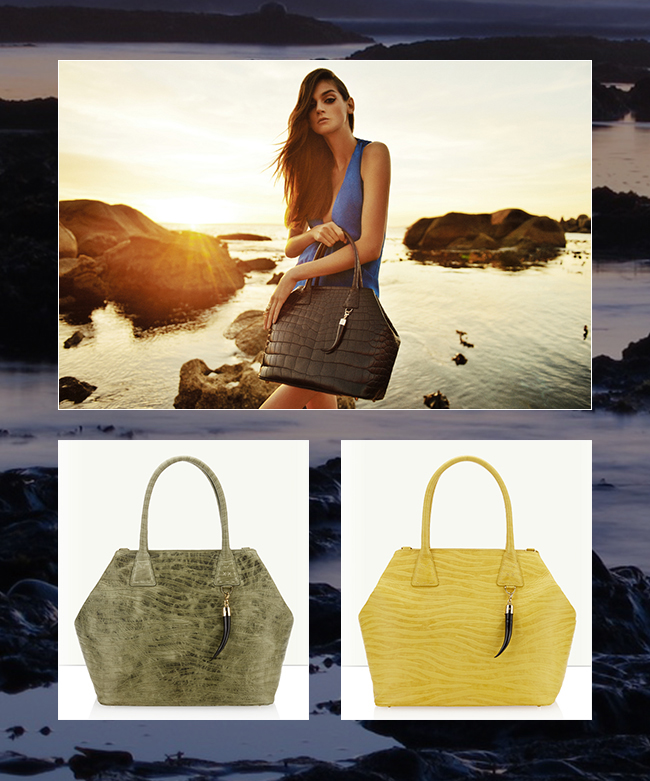 Style is just as important to the brand and they have three winning looks. The newest look in the line which is causing quite a stir is the beautifully crafted and elegantly structured Aziri tote. Perfect for summer trips, the gold is a bold option and you can't go wrong with a basic black-ever.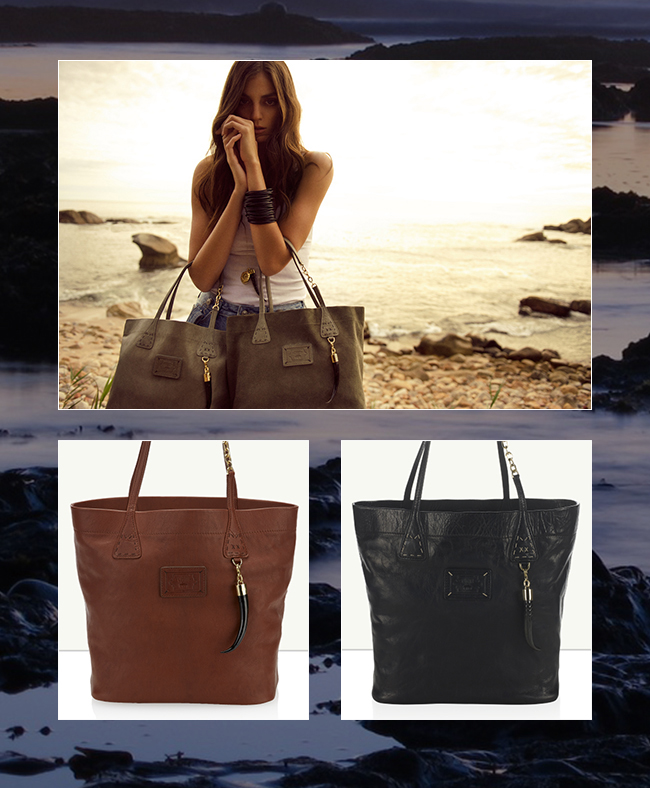 If you love a shoulder bag, Okapi's 'Lamia' is named after a powerful African goddess, is cut, worked and stitched by fourth generation craftsmen. The earth tones or the bright red leather version(s) used to construct these pieces is naturally flawed and will age beautifully. Lucky Springbok horns adorn the adjustable strap. It's their trademark!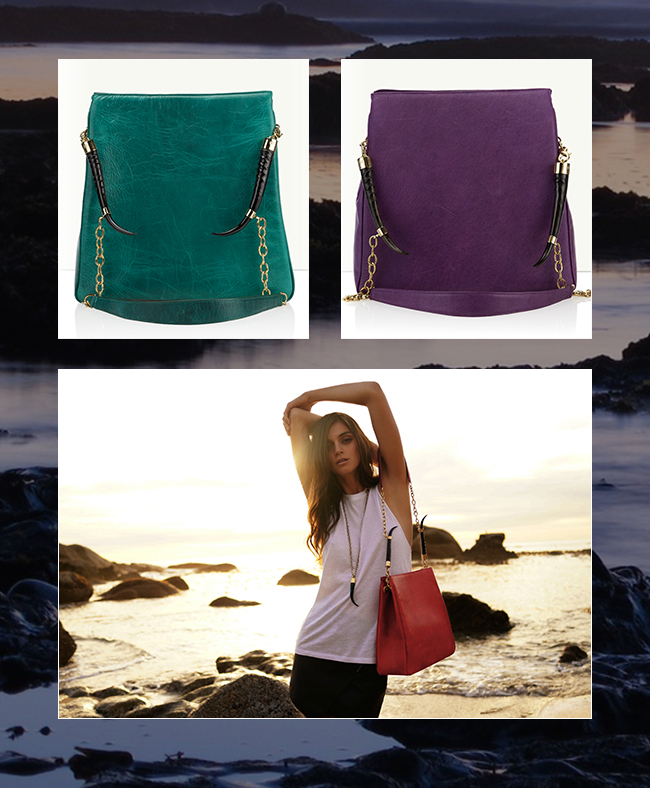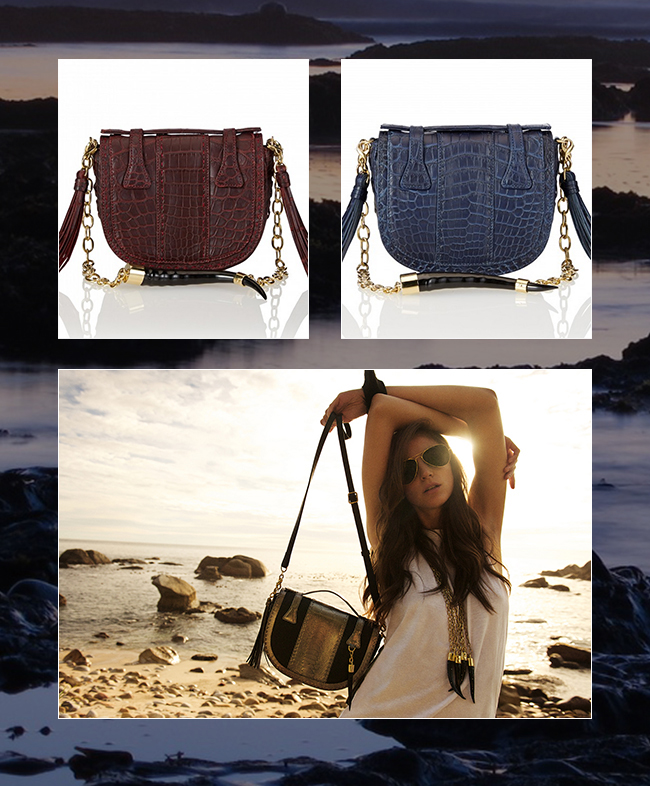 My personal favotie is the compact 'Yemaja' style which incorporates Springbok horn charms in one of the two straps. Choose between the longer leather cross-body version or the gold-plated chain, you can also add the detachable tassels when carrying it as a clutch.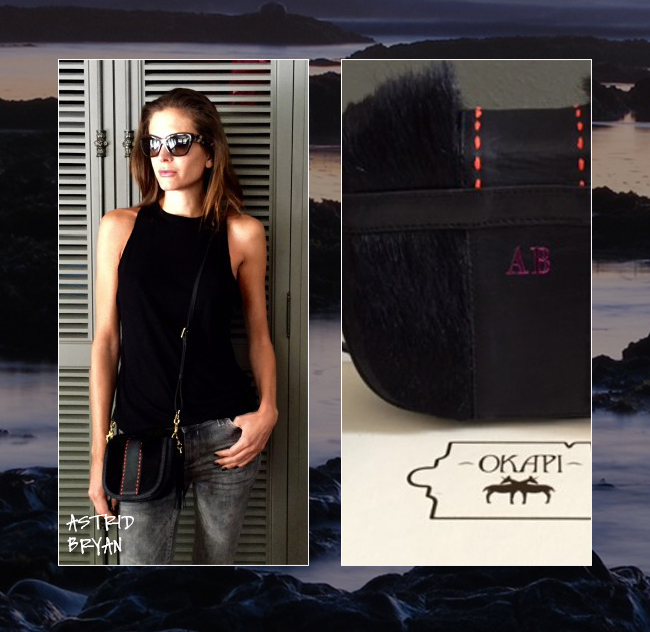 I also absolutely love that the leather is one of a kind and the colors are pure and sophisticated. If you prefer, you can even have your bag customized! That's just what I did. My Okapi Yemaja is customized with my first and last initials. To get one of your own, check it out a Net-A-Porter or Okapi. When I wear mine, it feels like I'm on a romantic safari. It's the perfect way to take a trek right in your own neighborhood.
-Astrid Bryan