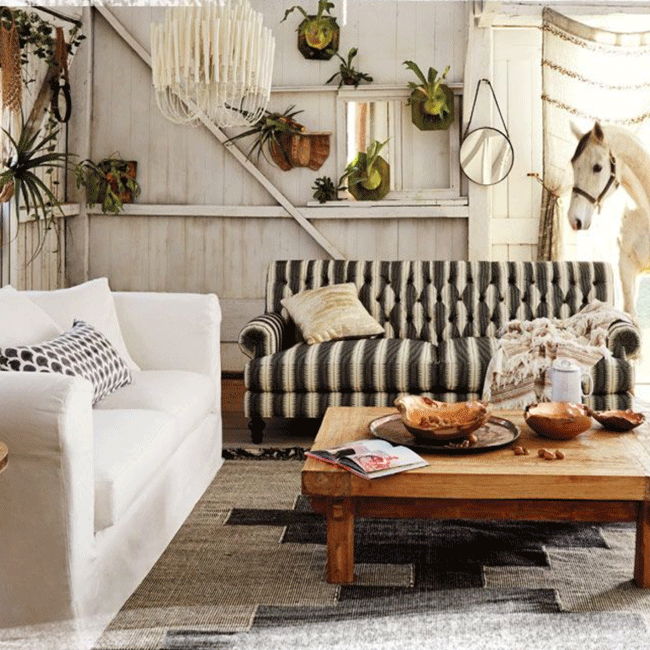 It's about that time of year again, where we go through our entire place and do a little 'Spring Cleaning". This year we are looking to Anthropologie for some chic home inspo! Here are four easy and stylish ways to spruce up your space this Spring!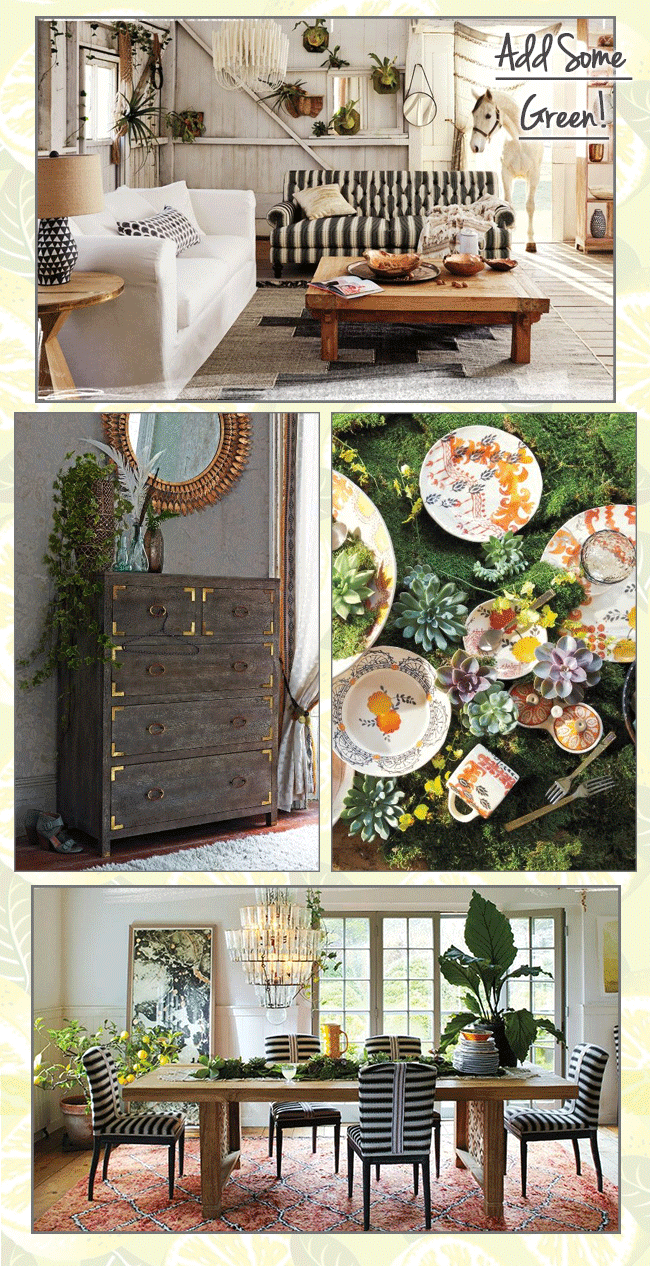 Adding greenery into your space gives your home new life! We love incorporating shrubs and succulents into our interior design plans! Since your doing all your Spring Cleaning, why not?! Out with the old & in with the new!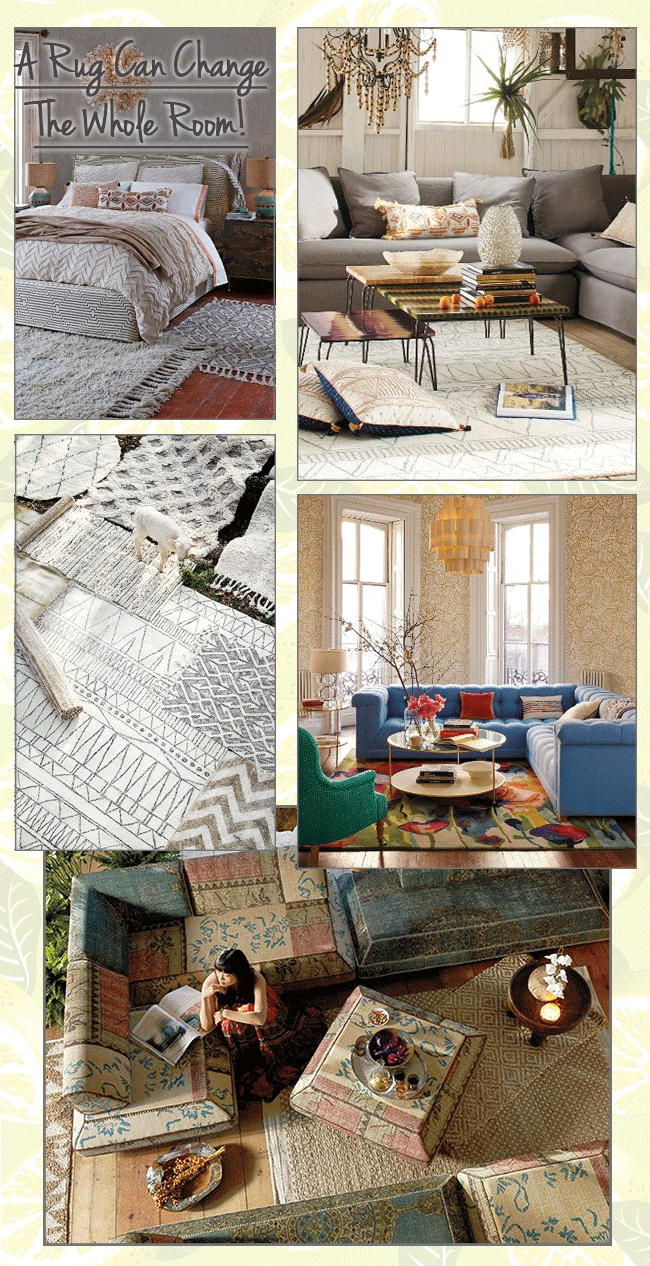 A Throw Rug can become the center piece of a room, the statement. So with this in mind, it is important pick just the right one to incorporate the color, texture, and style of the room you are putting it in. Whether you're into a soft neutral color palette, or you like bold strong colors – the rug can make or break a room! Two other tricks that we love are clever storage that hide clever or opens up and looks just as spectacular.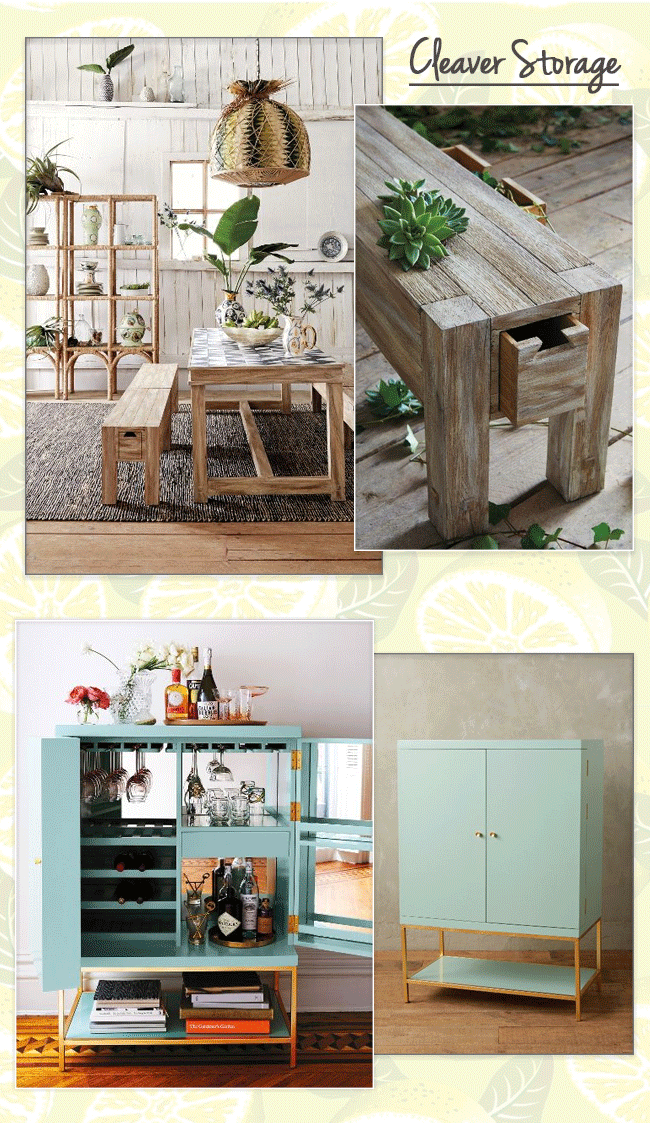 Another favorite trick is wallpaper. Even on just one wall, it changes and brightens the whole look of a room.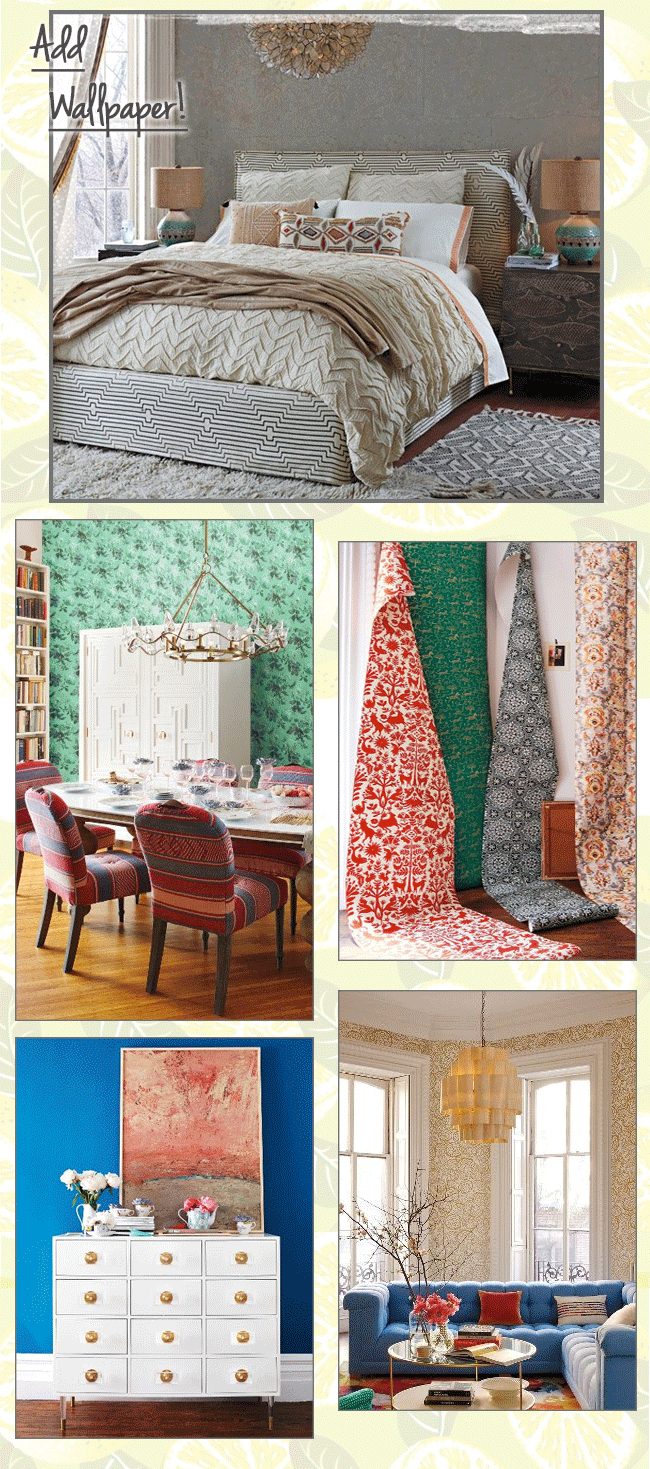 All photo Credit: Anthropologie Spring15 Home Lookbook
xo,
-Lauren, The Blondette.