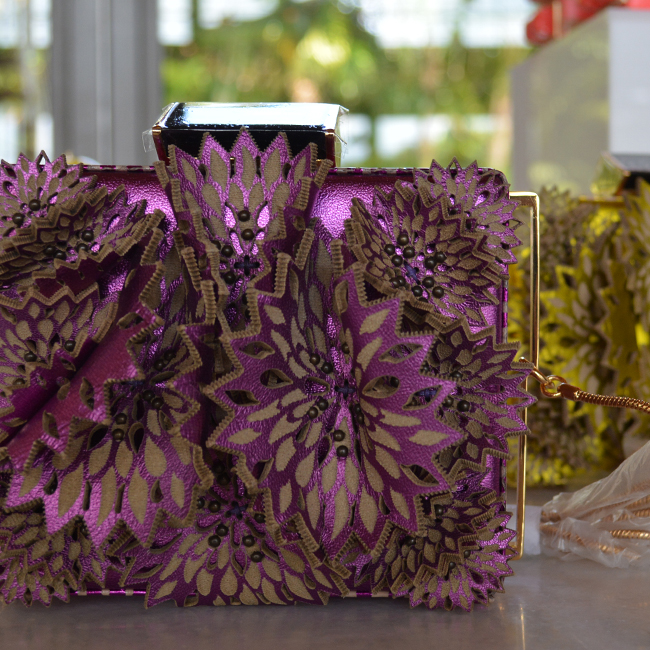 This was special! The B&B team were invited guests of Bri Holloway for the Tonya Hawkes Handbag Trunk Show for an afternoon of creativity surrounded by the ocean in Santa Monica and the warmth of the Southern California sun. Having only presented at one other trunk show in her entire career, designer Tonya Hawkes flew in from Italy to Los Angeles to showcase her Fall 2015 Collection to a very captivated audience.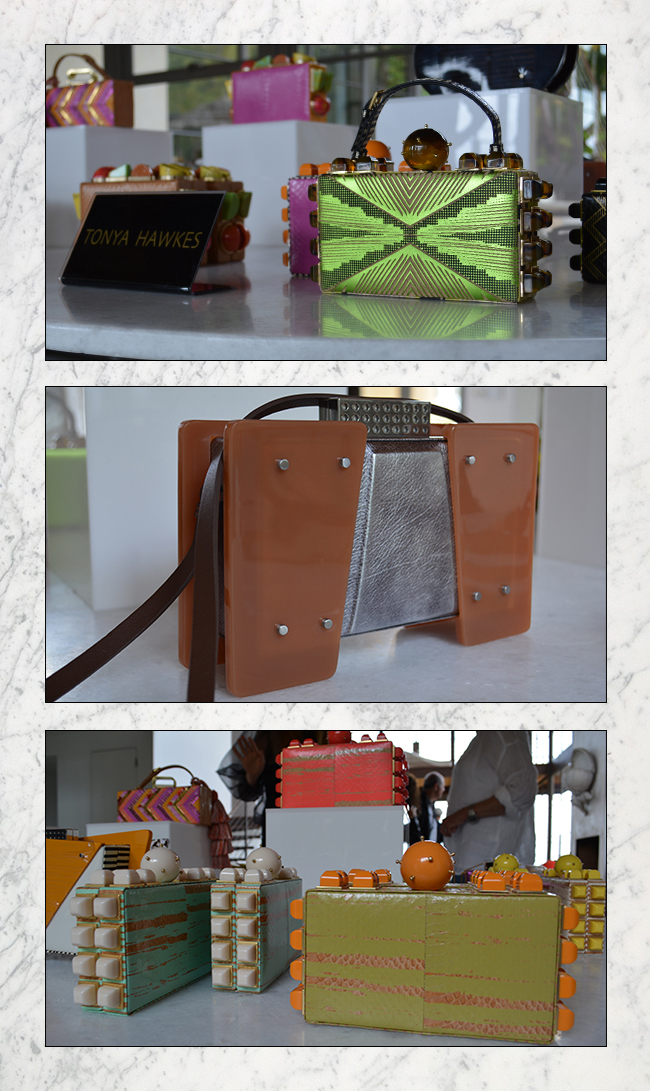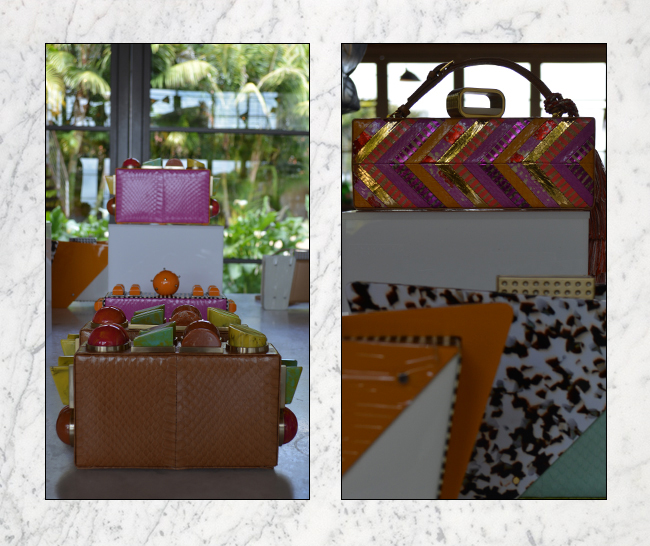 A true artist, Tonya Hawkes is known for her limited edition statement clutches that literally make a statement. In fact, the luxury designer has one of the most coveted box clutch collections around. As an ex-VP of accessories for Donna Karan and the creative director of Furla, Tonya Hawkes brings a true accessories pedigree to her line. Hawkes newest grouping, for SS15, is a gorgeous floral riff in Acid Yellow, Orchid and Ice blue with metallic flowers incision cut, perforated and studded. We swooned.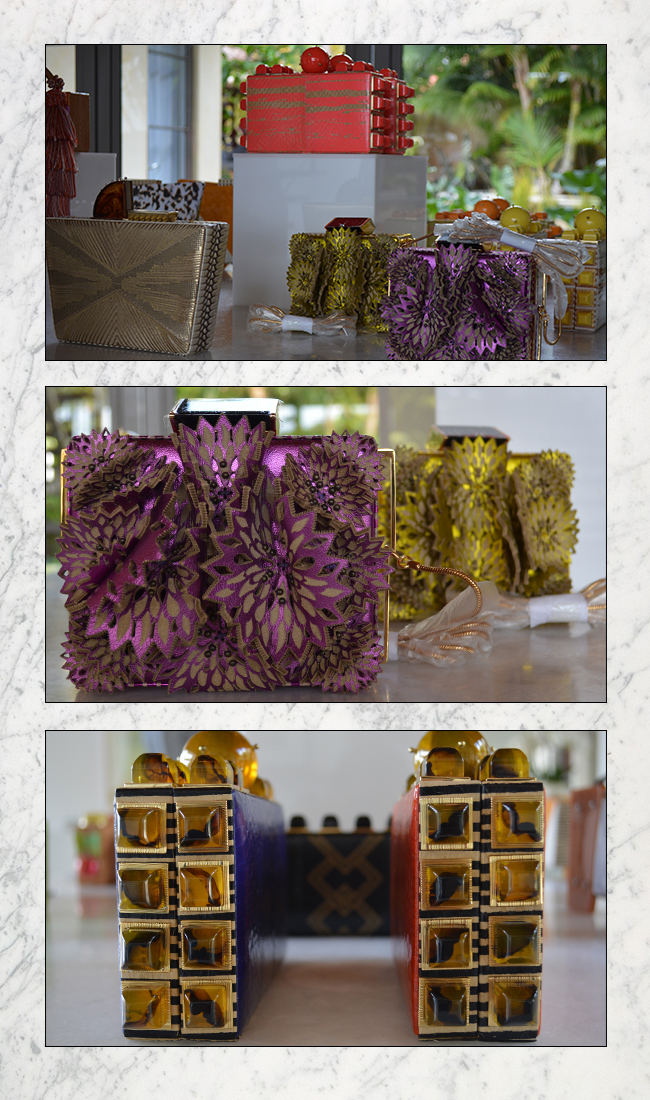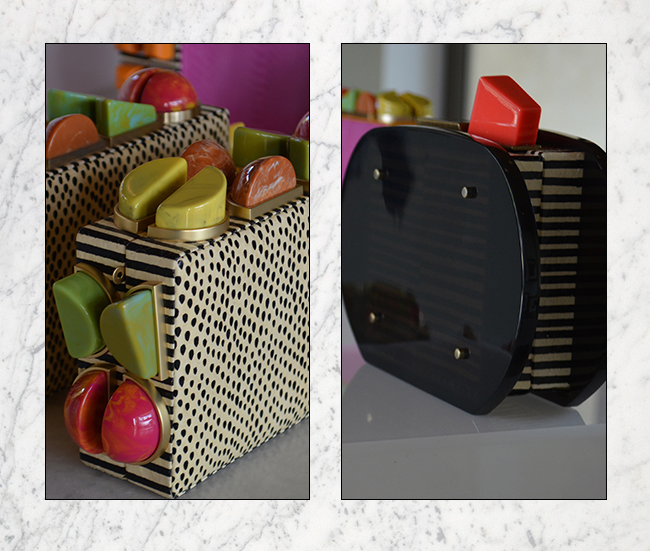 As Tonya explained to us, unique presentation is her staple, saying, "I'm very much an art-deco stylist. I want women to know that this is me and not mass produced." In fact, each collection is so limited she makes only 25 pieces of each design, and then the design is gone. Do the math. When you buy one of these beauties, only 24 other people in the entire world would have the same clutch. That's true luxury.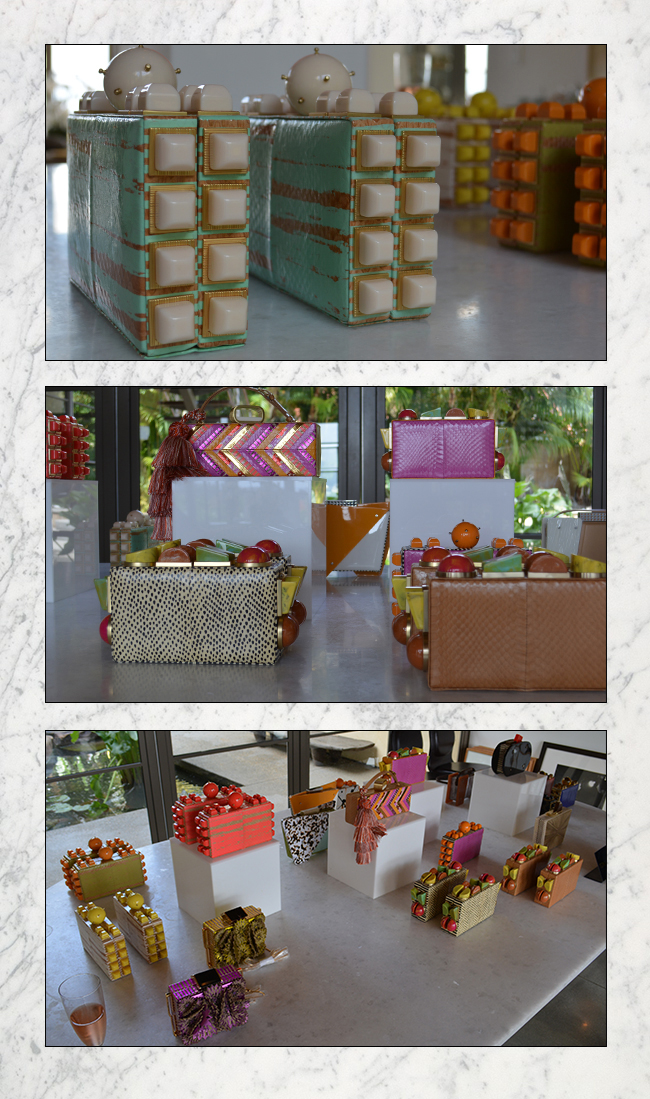 In a wonderfully candid moment, Tonya went on to admit that she didn't like her original clutch design as it was too large. On her first pass after taking one of her pieces out on an evening in NYC she realize it needed to be a change. She said to herself, "Oh, these are annoying and WAY too big. We have to redesign this." So she did. She suddenly had a big hit on her hands and keeping up with the demand has been a fun challenge.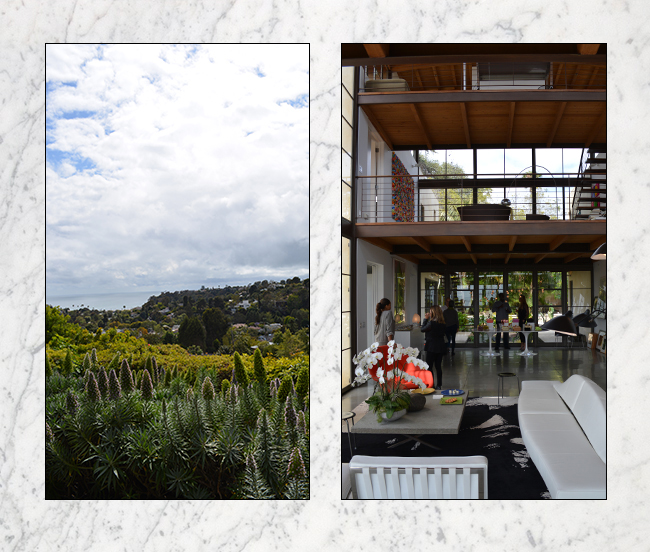 Of course, what made the afternoon even more special was the locale. A private home, a bar straight out of 'Mad Men', spectacular views, and, custom "handbag" cookies to boot.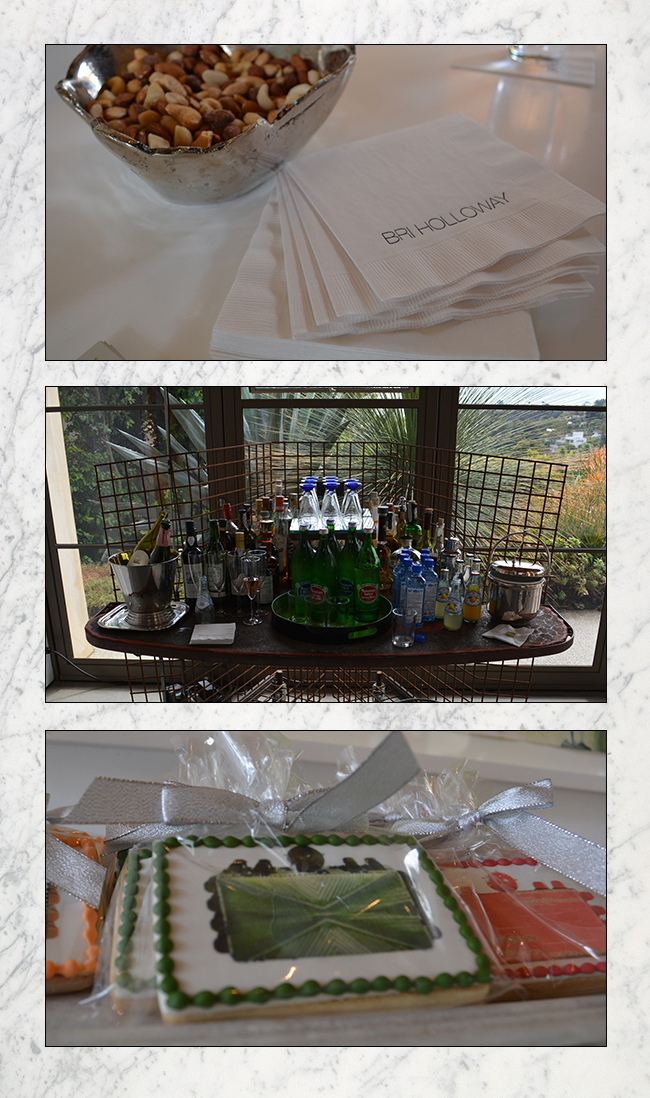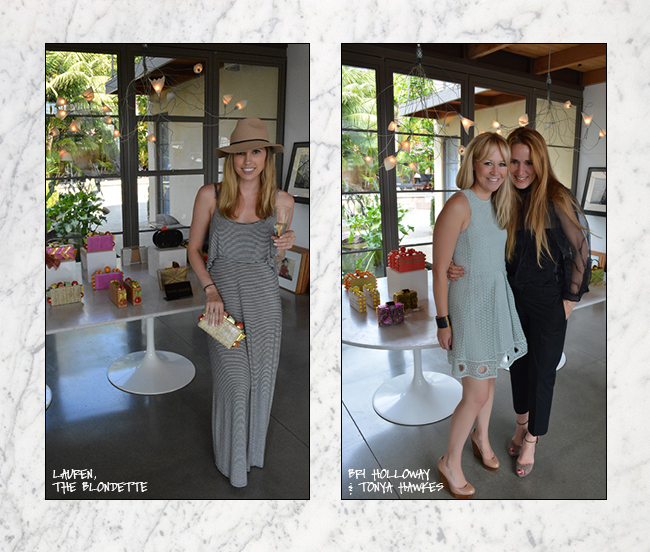 Welcome to LA, Tonya! If you'd love to carry one of her gorgeous box clutches, check them out at Bri Holloway.or place an order for the seclusive Fall 2015 collection, Plus, a special thank you to Bri and Tonya for hosting the B & B Team.
With Love From Santa Monica,
Lauren Cheek, Jadan Huter, & David Soriano
Photo credits: David Soriano/Lauren Cheek/Jadan Huter/The Blonde & The Brunette