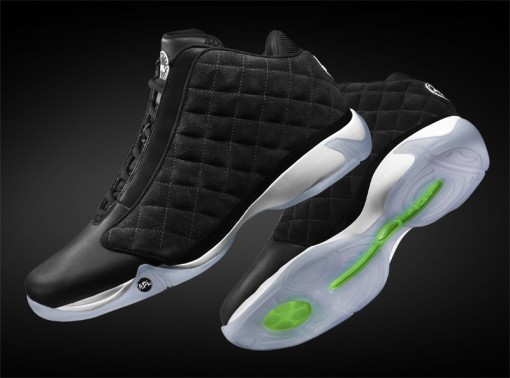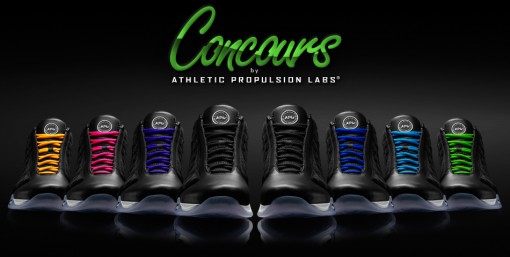 The Blonde & The Brunette have been following Athletic Propulsion Labs® for a while now. You know the basketball shoe that was banned by the NBA. They just announced today the release of the APL® Concours, their newest high performance basketball shoe. It's already creating quite a buzz because it combines a luxurious upper, inspired by the dramatic quilted interiors of the world's finest supercars, with the performance of the revolutionary APL patent-pending Load 'N Launch™ technology designed to instantly increase vertical leap as much as 3.5 inches. And we checked, the Concours features the exact same technology as the APL Concept 1 which was banned by the NBA in October 2010.
What's even cooler is every pair of APL Concours shoes includes the unique APL Laces Kit as a free gift with purchase. In addition to the black laces that come with the shoe, the kit includes 6 sets of supercar-inspired colored laces from royal blue, purple, APL green, neon pink, teal and yellow, to create 7 different looks in a single shoe. Consumers can dramatically change the look of the Concours depending upon which of the 7 accent color laces they use.
The shoe's upper takes inspiration directly from the interior of the Bentley Brooklands, while the visible Load 'N Launch™ outsole technology was inspired by the exposed engine compartment of the Bugatti Veyron. The use of high quality leather, suede and the signature quilted pattern helps distinguish these world-class automobiles and the team at Athletic Propulsion Labs wanted to emulate that design in the upper of the APL Concours basketball shoes."
Your guy will be so impressed if you pass this along or better yet, this is a great Graduation or Father's Day gift. The APL® Concours is sold exclusively on the company's website at www.AthleticPropulsionLabs.com at $195.00 per pair including the APL® Laces Kit.
– NJ, The Brunette