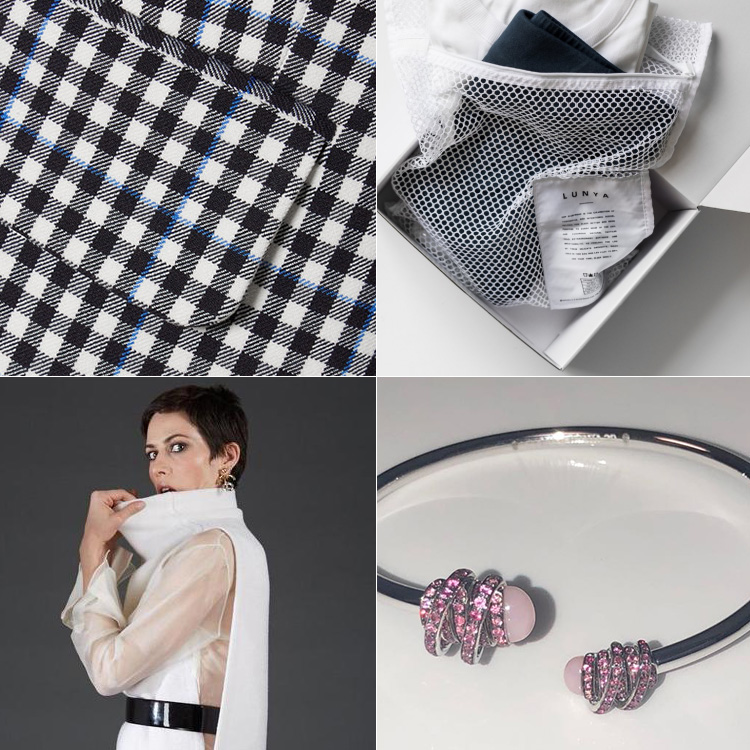 It's my favorite time of year. Even though we seem to be in the midst of an endless summer, fall is almost around the corner. My new obsession is the modern suit. It's taken me by surprise that I want to dress up a bit more for work, but not too much, especially with a great pair of pants paired with a tee. I'm especially focused on black and white checks, plaids, and the perfect somewhat off the radar accessories. Fall also means I'll be back on flights maybe more than I would like with a hectic work schedule. I've discovered the consummate travel outfit from Lunya tha will take me anywhere. Finally, a special bracelet that supports my favorite causeand a great rom-com, that you need to see as we approach the dog-days of summer, both made the list.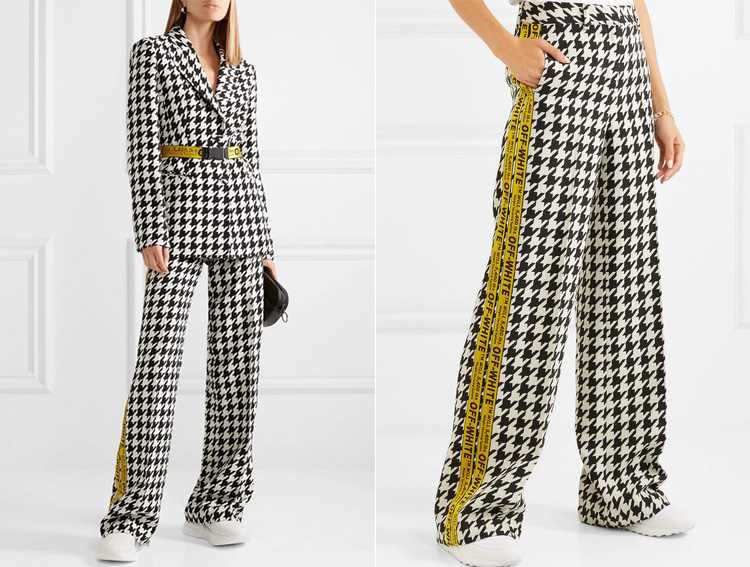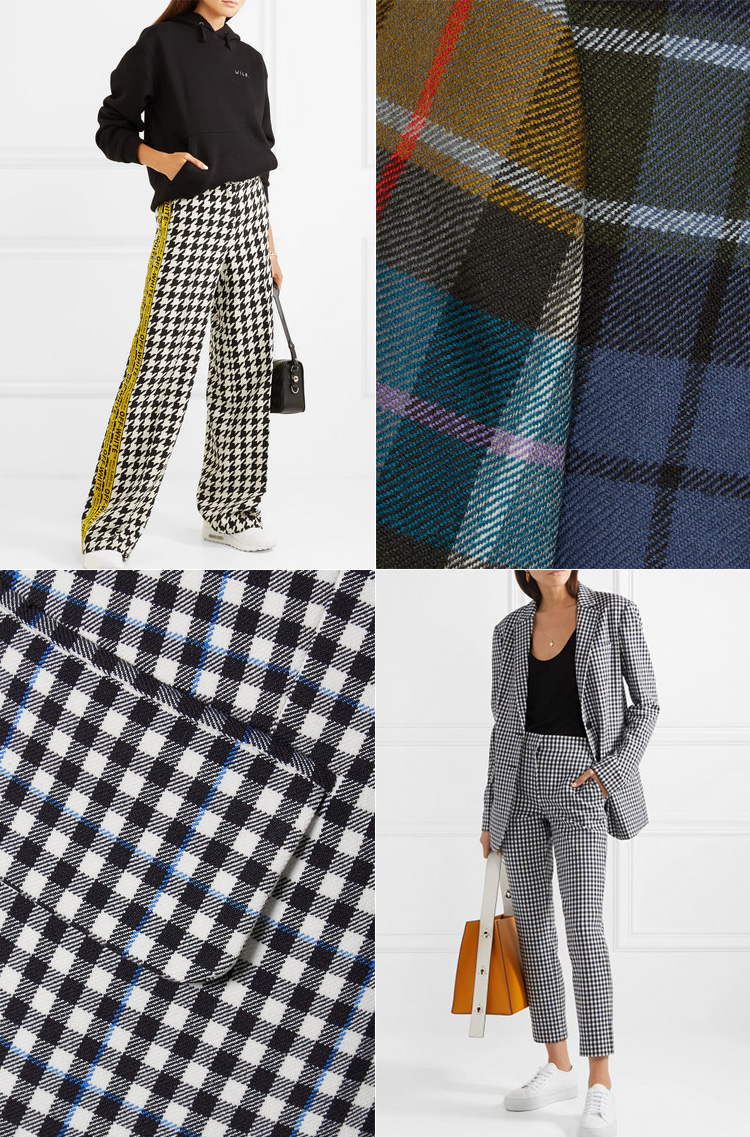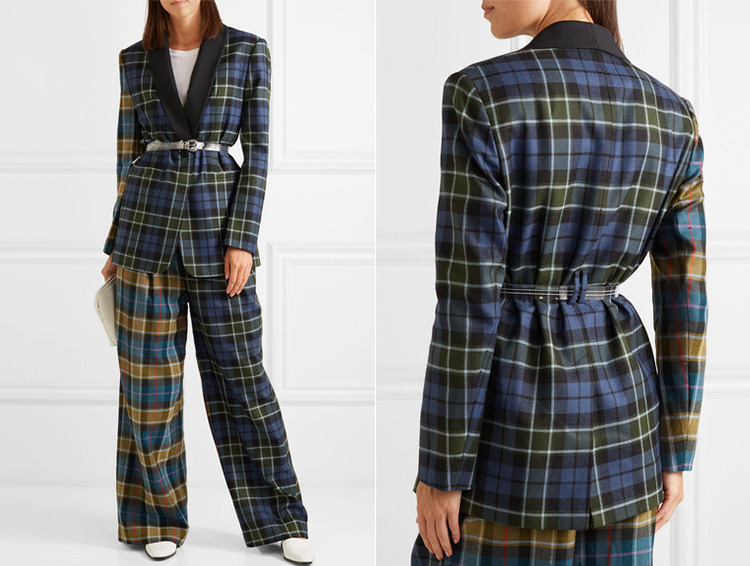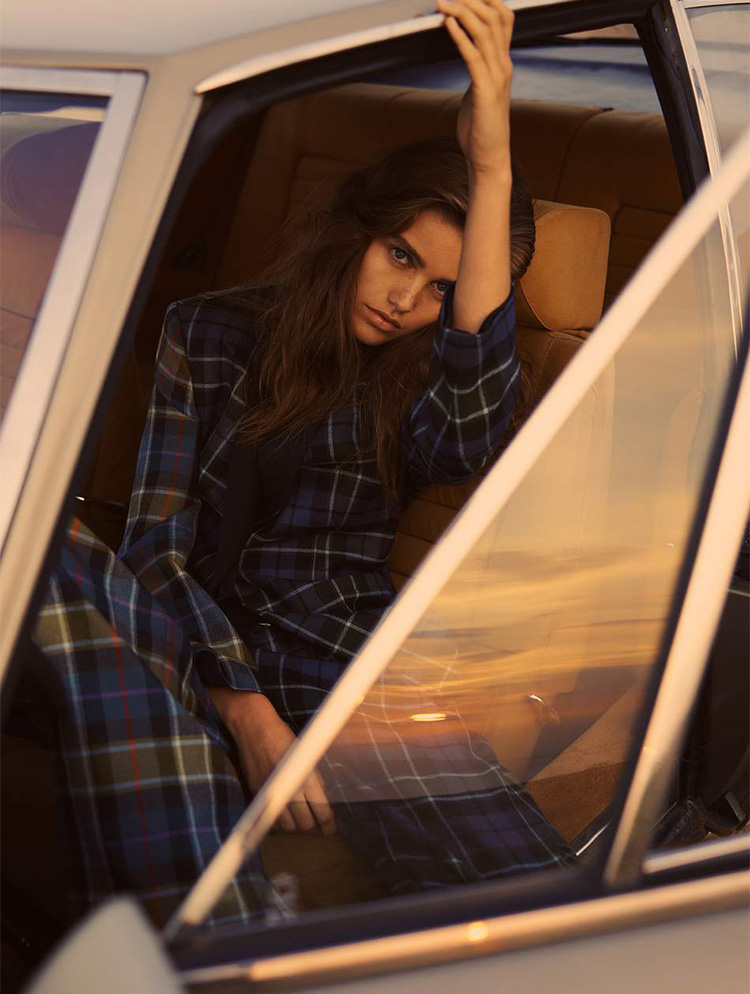 1. The Modern Suit
I'm currently on the prowl and hyper-focused on the modern suit. It's going to be my new fall go-to that I can dress-up or down with everything from a turtleneck, sneakers, a tee or heels for evening. My new favorites are the eye-catching houndstooth Off-White suit with an almost a 60's Mod vibe and. My other wish list suits are Tibi's oversized Tartan blazer and pants (and note the belt at the waist theme again) and their Gingham Cady blazer ,which can also be worn off the shoulder along with the matching tapered pants. All three looks are available at Net-A-Porter.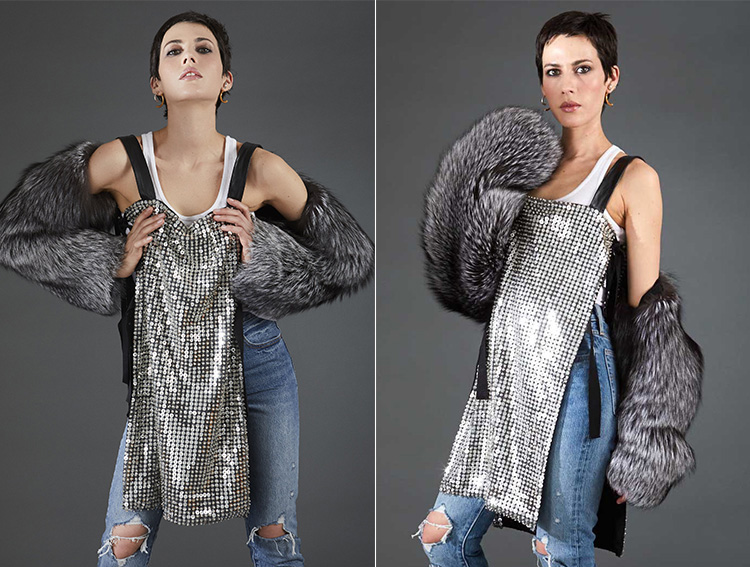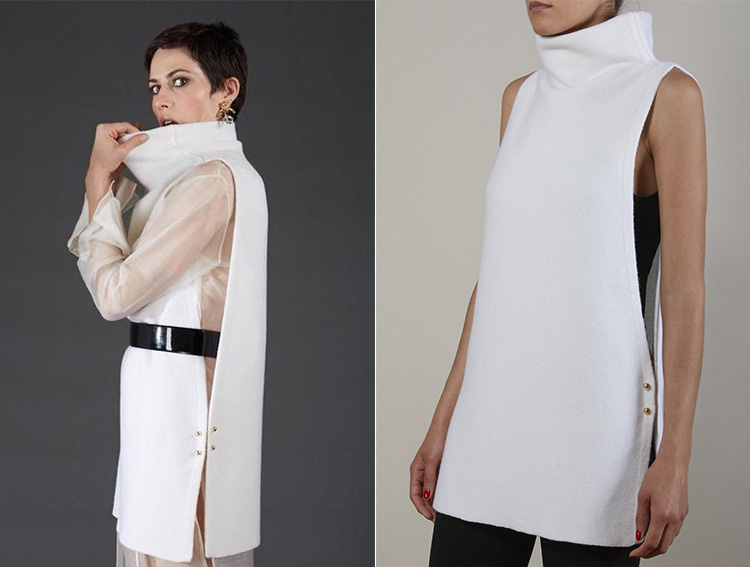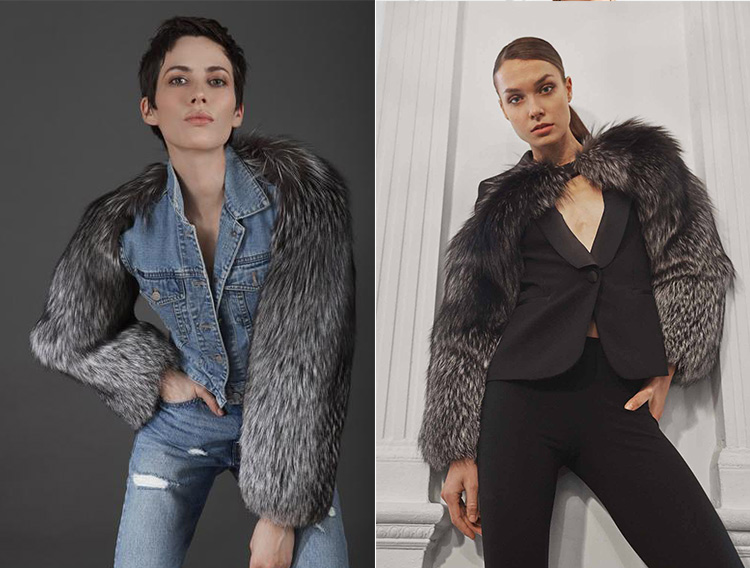 2. The Finishing Touch
I'm an accessories fanatic but you probably knew that. I just stumbled across a fashion find. Launched in 2017,
DEMARSON
(pronounced de/mar/SAHN) is the result of designers Jason Crantz and Marcela Ponce's pursuit to create the finishing touch for any look through statement knit, fur and woven pieces. The New York based design duo's luxurious styling essentials and accessories range from fox fur sleeves to mink lapels and sumptuous knitwear—all focused on craftsmanship, versatility, sustainability and innovative functional design. FYI, the fur sleeves (and are made from recycled fur) can be worn front to back or back to front, or as a scarf or stole. The bespoke
Bianca
sequinned tunic, which I am OBSESSED with can be worn year-round. Pair it with jeans and use a tee underneath in the summer, a classic white shirt, or a turtleneck in winter. I also always say, "Sequins for day" as my mantra.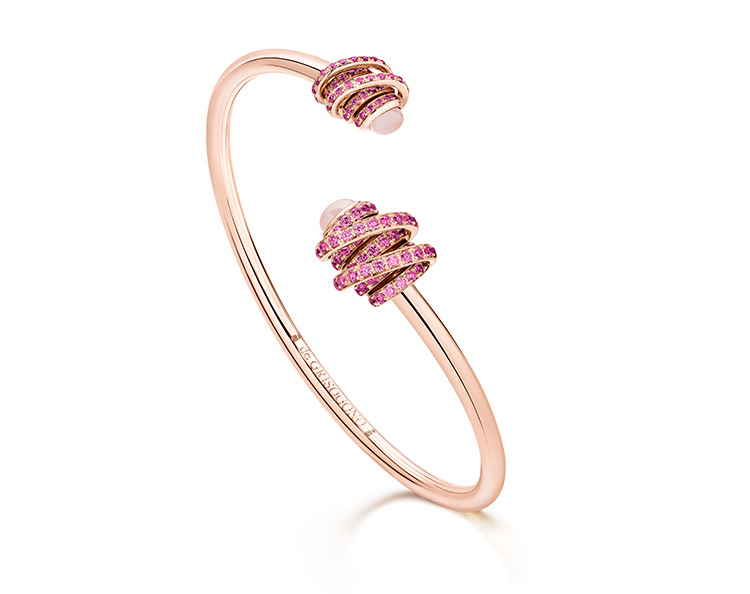 3. Women's Cancer Research Fund DeGrisogono Bracelet
This cause is near and dear to my heart as my mother lost her battle years ago. Anything that supports breast cancer is always on my fashion radar. DeGrisogono is kicking off Breast Cancer month early this year with a very special edition pink gold Toi & Moi pink sapphire bracelet with 20% of the proceeds supporting the Women's Cancer Research Fund (WCRF) which is my favorite casue. Available by special order, just reach out to the jewelers by phone for this forever piece to add to your jewelry collection.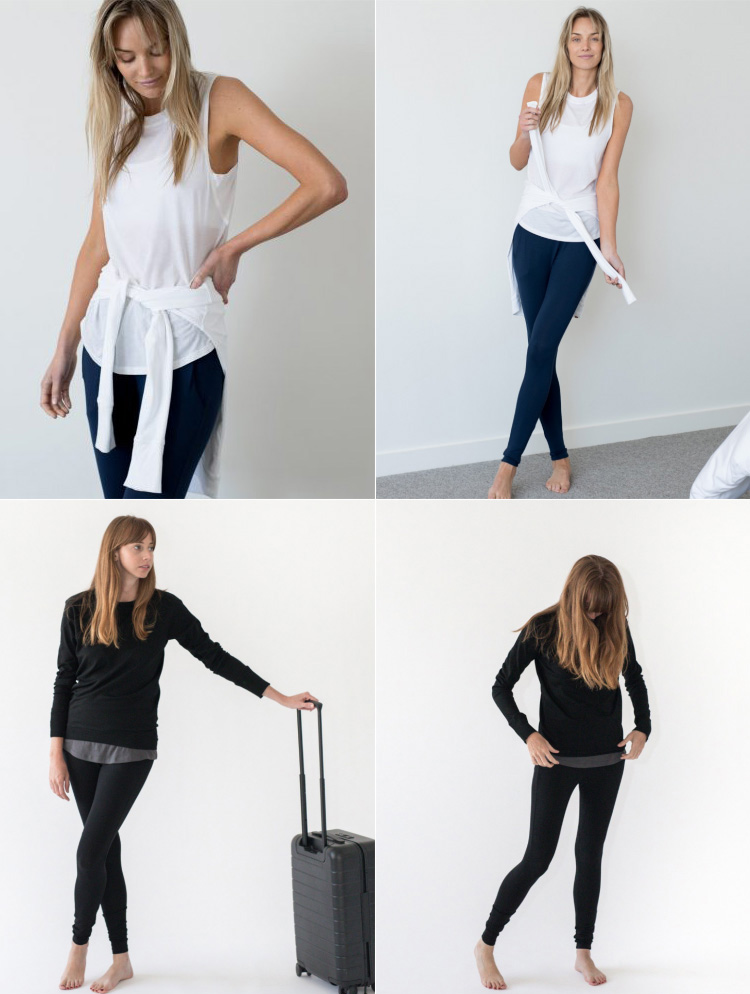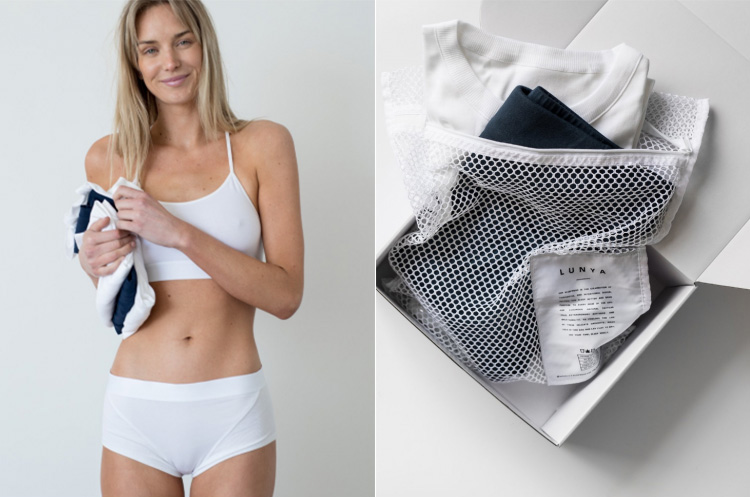 4. Lunya Sleepwear
I travel all over the globe for work with long haul flights a regular on my schedule. I've been looking for a washable, effortless travel uniform. Lunya just solved my fashion and travel stress problem. Bundled in their proprietary laundry bag, their what every girl needs Travel Kit takes the guesswork out of dressing (and packing) for travel. Grouped together, the kit features five super-breathable, comfortable, and soft versatile pieces perfect for maximizing suitcase space including their Siro Pocket Leggings, Pima Muscle Tee, Pima Long Sleeve, Siro Bralette, and Siro Sleep Brief. The added bonus is these best-selling items can be worn alone or layered to create multiple voyage-friendly looks. Hint. It's also the perfect bridal, bridesmaid or Christmas gift.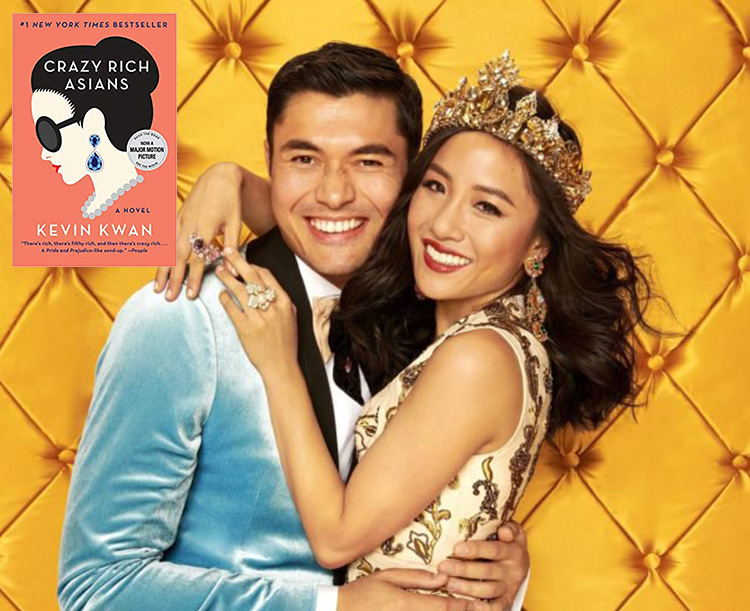 5. Crazy Rich Asians
The perfect end of summer rom-com guilty pleasure. If you haven't made your way to the movies recently, this is worth the trip.
From poolside
xx
NJ Falk