Good Day Angels!
Sadly, this past week, we lost The Queen of Soul, Aretha Franklin.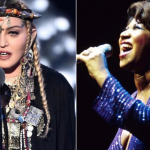 This year, at the 2018 VMA awards, Madonna had everyone talking about her tribute to Aretha, because she gave an emotional speech about mostly, well, herself. Instead of talking about Aretha's life, she spent 98% of the time talking about her own journey to stardom. Dressed up as what looked like Rachel Dolezal, she spent an uncomfortable amount of time telling us all about her career, how she was broke, often mistaken for a prostitute and how she was discovered. At the very end she said she owed it all to Aretha because she sang "You Make Me Feel Like A Natural Woman" for some audition she had. Once her speech was over she went on to announce Camilla Cabello as the winner of Video of the Year.
Twitter went crazy and people were confused and offended (I believe that's called a backlash) as to how Madonna could be so disrespectful and selfish. Aretha died on Madonna's 60th birthday so maybe deep down she was annoyed that she stole her thunder? Just to come full circle, Madonna did respond to the brew-ha-ha explaining "she did not intend to do a tribute to her," but was asked by MTV to "share any anecdotes" she had about the late singer which connected her career to Aretha Franklin. Madonna elaborated by "sharing a part of my journey and thanked Aretha for inspiring me along the way. I did not intend to do a tribute to her! That would be impossible in 2 minutes with all the noise and tinsel of an award show. I could never do her justice in this context or environment." You be the judge.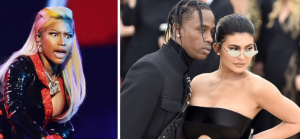 One of the best things I've read before the VMA's aired was that Nicki Minaj took to Twitter to express her frustrations that her new album, "Queen", didn't rank as number one, but Travis Scotts new release, "Astroworld" did. Nicki said that was ONLY because Kylie Jenner tweeted something about her and Stormi going on tour with Travis. Come on, guys. There's enough room for fame, money and music to go around. It just goes to show you, the power of social media is STRONG. But Nicki, you should probably be nicer about this. You're still a QUEEN. And Kylie, keep doing you girl. You're killing it lady.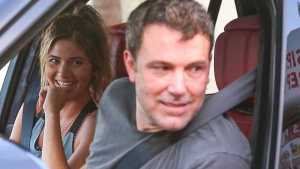 Moving on, Ben Affleck and Lindsay Shookus are over. He doesn't seem too crushed about the situation as he was spotted on the first of several dates at Nobu, Malibu with 22 year old Shauna Sexton, a Playboy Playmate. Shookus took the high road and maturely deleted her instagram account. The next documented date Ben had with Shauna was a Jack In the Box drive thru. Aaah to date a 22 year must be so refreshing for Ben. It occurred to me that the people who work at drive thru's must have have way more gossip than people give them credit for.
On a more serious note, we all know that Asia Argento has become one of the prominent faces of the #MeToo movement. This week it was reported by the NYT that she herself was accused of sexual assault by Jimmy Bennet, an actor she had worked with when he was a child and played her son. Reportedly, she had paid the 17 year old $380,000 dollars to keep quiet about their encounter and to purchase a picture he had of the two of them. Naturally, we all waited for Rose McGowan to make a statement. She said that he was was heartbroken but then followed it up with "I've really only known Asia for about ten months. Reps for Argento could not be reached.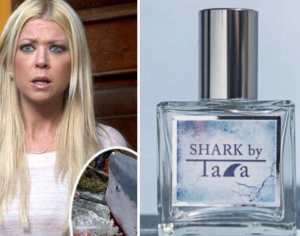 To leave you all on a happy note, Tara Reid has released a fragrance called "Shark by Tara", inspired by such classics as "Sharknado" and "Sharknado 2". It's described as "Complex" with a "fun feel". I just want to purchase one of these bottles so that next time someone ask's me what I'm wearing, I can respond with "Shark, by Tara".
Until next week darlings!
With Love from Saint-Jean-Cap-Ferrat, near lots of yachts I haven't yet gotten an invitation to,
Julia Obst