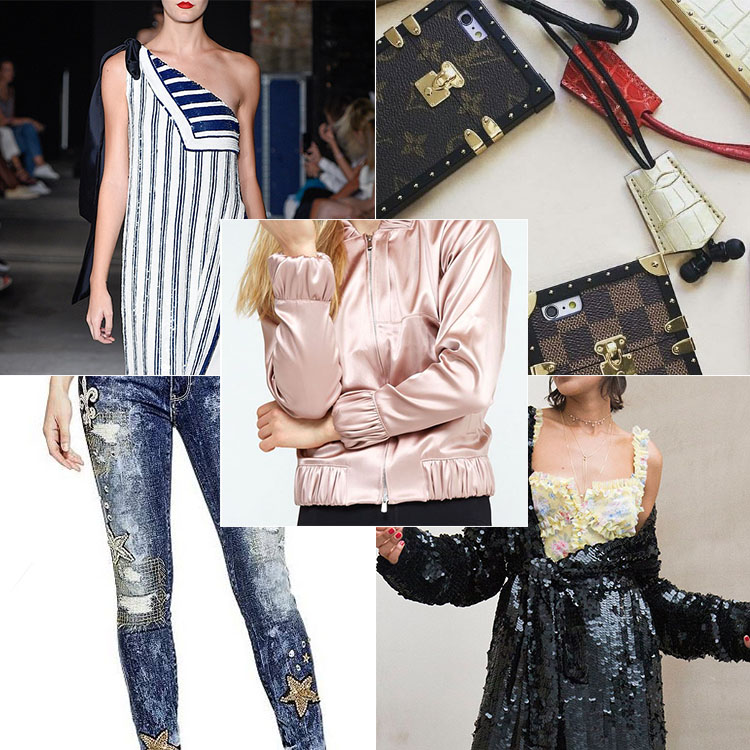 As we head into Spring, I can't help but think about my five must-haves that urgently need to make their way into my closet. This year I am focused on forever pieces that are slightly edgy, introduce a dash of color (that is not currently lurking in my wardrobe), and additions that just make me smile as the warmer weather starts to hit. See if your list is the same as mine.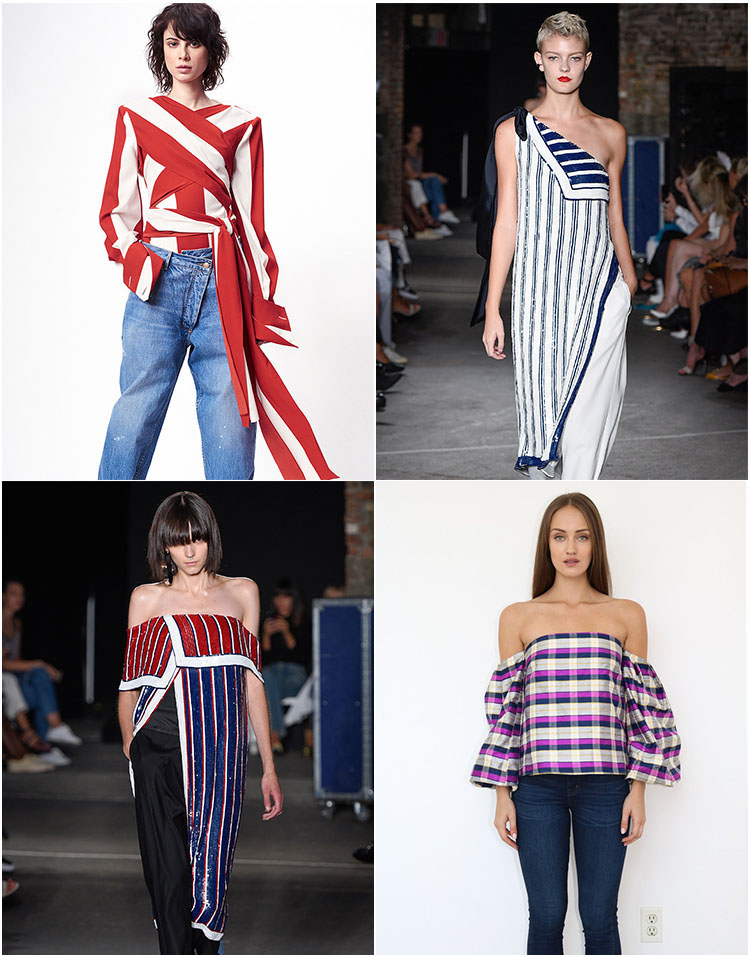 A Statement Top and Jeans
Being LA-based my go-to is always a statement top with jeans. It's honestly the perfect day to night stunner that takes me from the office to dinner with the red and white striped top from Monse and the Circus Royalty "Niki" plaid beauty as my two Spring favorites. I also adore anything that sparkles for a dressier evening. My new favorite I am seriously stalking seriously stalking is the over-the top Monse three-quarter length sequinned one shoulder dazzler for a knockout after-dark look that is also the height of comfort.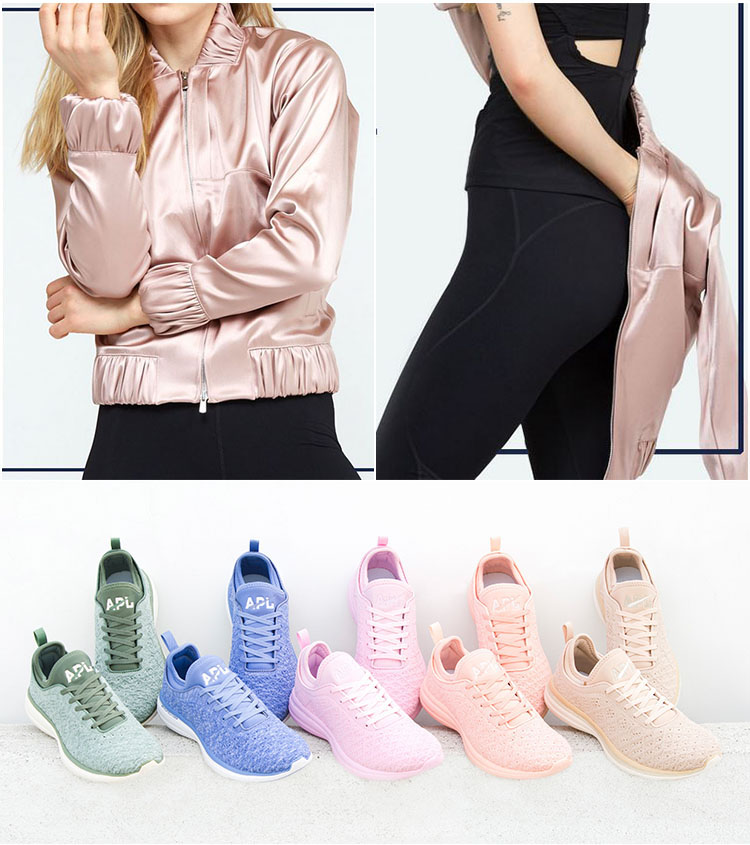 2. The New Pastels
Making a huge comeback, in particularly demure shades are the new pastel TechLoom Phantoms from Athletic Propulsion Labs (APL) in soft pink, dusky purple, and ash green. Already in my closet, they're perfect from the street to the gym and everywhere in-between. I also fell for their newly launched apparel line. Who wouldn't? APL's 'The Perfect Bomber' in a very feminine, ultra luxurious Dusty Rose stretch satin had me at hello. It's a stunning finishing touch to my fashion athletic wardrobe.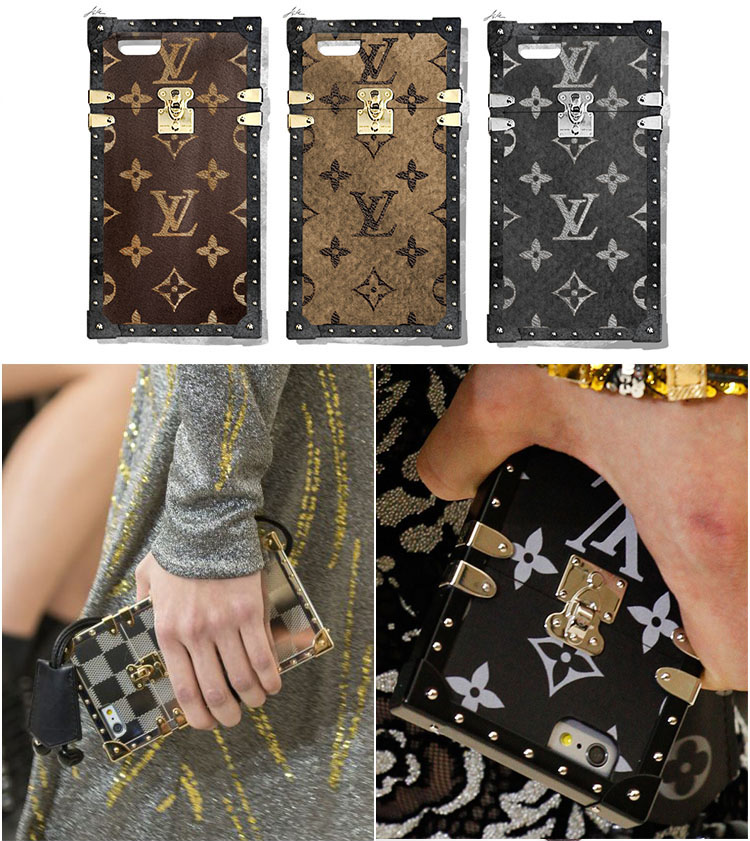 3. The Forever Accessory
Some girls want a forever bag, I've been obsessed with the forever Louis Vuitton Petite Malle iPhone case since it first made it's way down the runway for Spring 17. Obsessed. Just hitting Louis Vuitton boutiques, who needs a handbag when you have this in the palm of your hand? It's the ultimate statement accessory.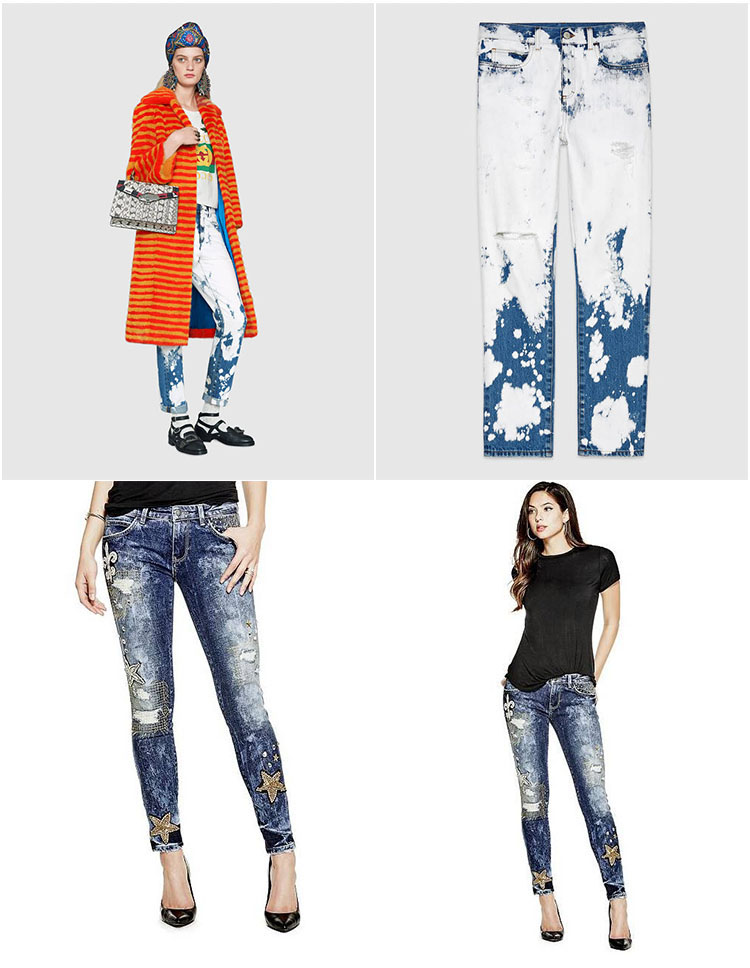 4. Artfully Low Slung Denim
Anything in a great denim jean that is ripped, splattered, distressed, or faded gets my attention. Additionally, if there's a drop of embellishment it falls in the need category. Gucci and Guess are two of my favorites this season. Bright, fresh, and just a lot fun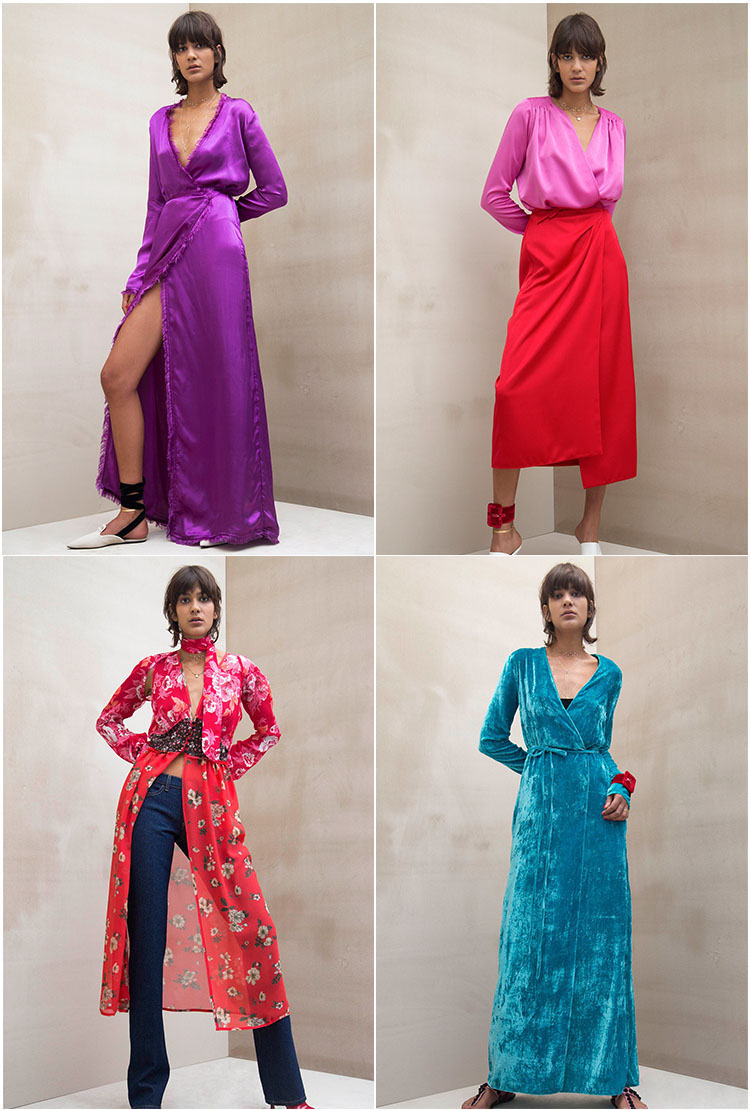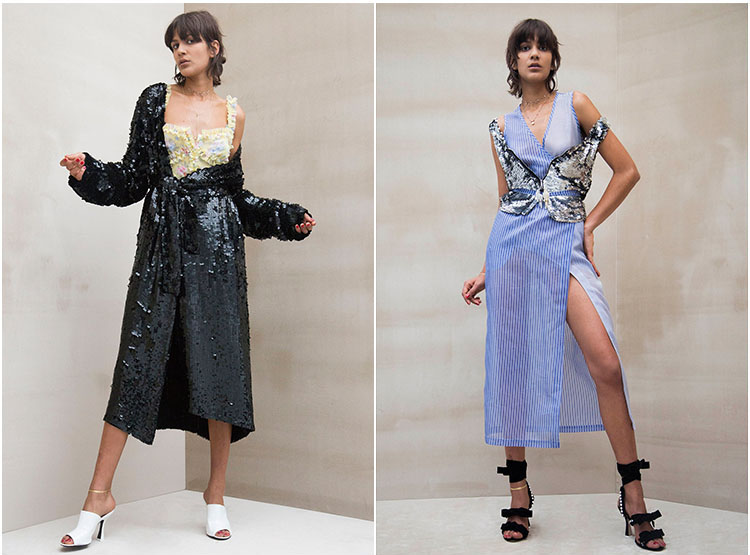 5. The Statement Spring Dress/Coat
Attico from Italy is grabbing a lot of attention right now for their statement dresses that double as slouchy, casual (kimono) coats. I wear them with, you guessed it, jeans. I'm totally hooked on some of the hot spring colors and color blocking from hot (or power pink) combined with red as well as bold shades of purples and blues. These color treatments and embellished looks were all over the Fall 17 runways so they make great investment pieces for now and when the autumn leaves start to Fall. One last style note, evening shoes with bows or buckles have me swooning right now plus that bad boy black sequined version is the standout for Spring.
Straight From My Closet,
NJ Goldston, The Brunette & Blonde Alter-Ego