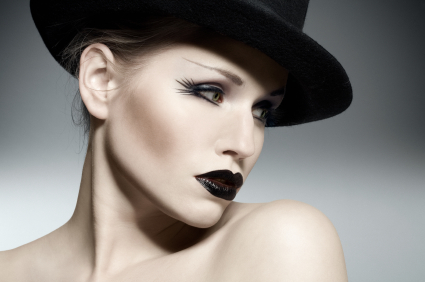 Just because Halloween is over doesn't mean you have to give up the black pout.
The traditional red lipstick takes a dark and romantic turn this season, as we are noticing some of our favorite lipsticks seem to be turing so deep they border on black.
Hmmm. Should we blame the Twilight phenomenon? Does black lipstick even work in the real world? For the daring, use a lipstick straight from the tube. Don't forget to add a bit of blush, so you don't come out looking like Bella herself! If you're a bit unsure, and want a more subtle look, a dark purple or deep brown color will do the trick!
b.) REVLON SUPER LUSTROUS LIPSTICK BLACK CHERRY $7.00
Xx. Jadan