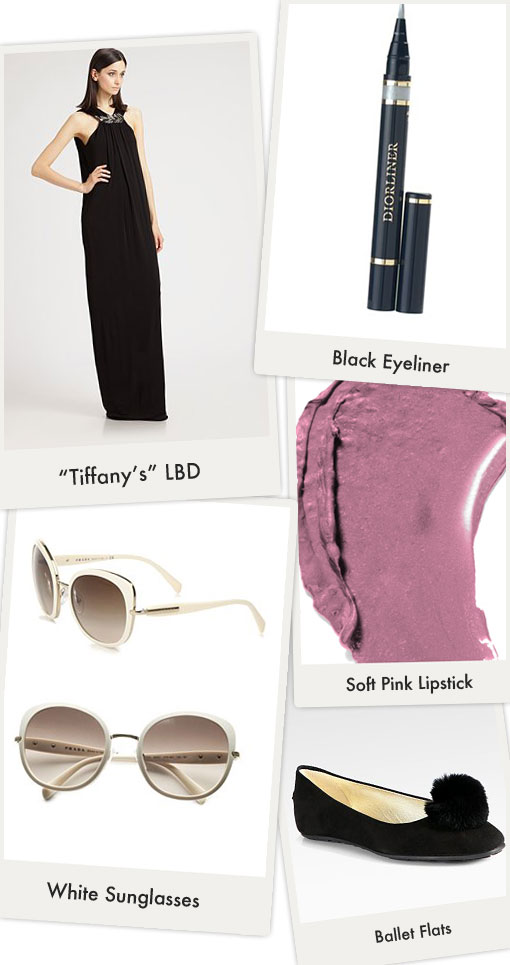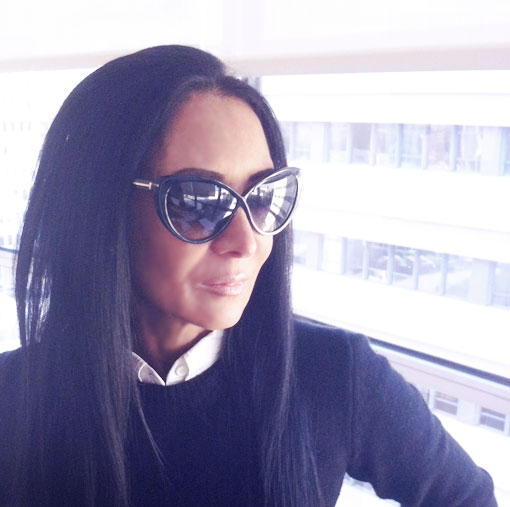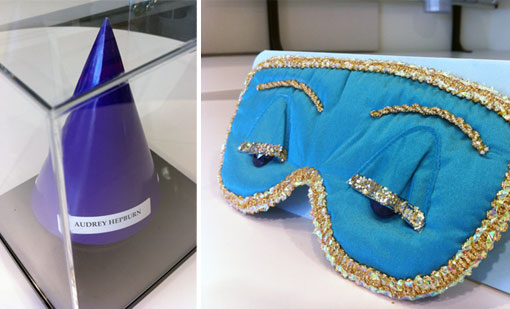 My favorite expression is "Rats!" For shut-eye, I use my vintage Holly-Go-Lightly sleep mask; and my style icon and favorite brunette has and always will be Audrey Hepburn. You guessed it. I've spent most of my life trying to get within an inch of her iconic look and now David Willis has chronicled it in his recently published landmark photographic tribute: AUDREY: THE 60's. It was just the push I needed to create my very own Style Guide for Saks POV (especially since everyone knows I live and breathe Audrey).
Hmmmm…..What would Audrey wear today? Something classic, uniquely trendsetting with timeless appeal, a touch of the gamine but elegant. The hunt was on to recreate her elegant style from that "Tiffany's" little black dress to looks from her high-fashion spreads in Vogue.
Eyes and lips. I started with Dior's new Pen Eyeliner in black and the perfect shade of soft pink lipstick, #509, from Giorgio Armani.

Next up, Prada's modern white cat eye sunglasses, Jimmy Choo Wyatt Suede Pom Pom Ballet Flats (that you know Audrey would be wearing with her trademark capris).

Evening has to be a mod white and black striped sequined Alice & Olivia dress or just maybe the retro peachy Valentino dress with bows on the hem. Of course, a night out also requires the perfect 3/4 length leather gloves, a striking green jeweled evening clutch from Anya Hindmarch or a dramatic Christian Louboutin shoulder bag with an enormous black velvet bow (there's a theme building). To top it off, a statement necklace or the "must" Etro Beaded Leaf Gown.
Yes, that's my purple party hat that was plunked on my head as I was ironically blindly asked to guess what famous legend I might be. Thank you, Audrey. Thank you Saks. You both inspire me. Now, hopefully, I've inspired you.
xo
Nancy Jane (NJ) Falk for Saks POV