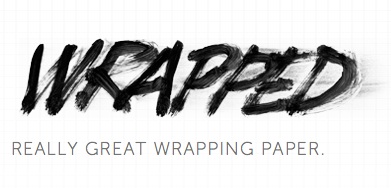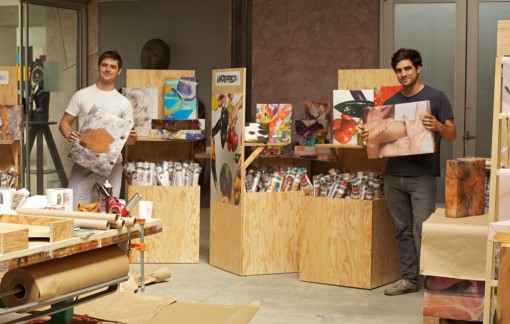 Owners, Ryland Arnoldi & Sam Seidman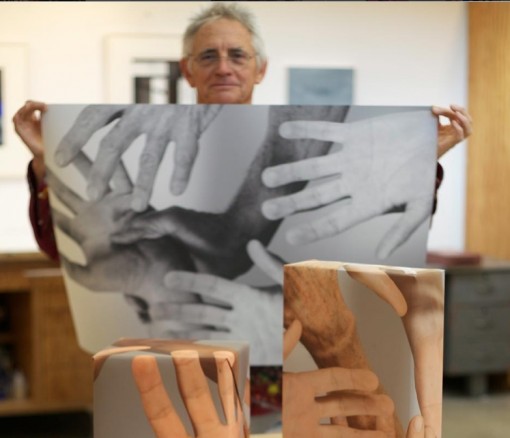 Artist, Charles Arnoldi
What is better than receiving a thoughtfully wrapped gift? Wrapped LA designs artful wrapping paper, journals, postcards, invitations, stationary and more. The gift of art that keeps on giving. You will not want to throw this paper away once you open it! Founders, Ryland Arnoldi & Sam Seidman are Venice, California locals who design exclusive prints inspired by their artful environment, including feminine cheetah fur and red roses, to outrageous and eclectic portraits including vibrant insects and skulls, the possibilities are endless.
All his life, Arnoldi observed his artist-father, Charles Arnoldi, protect his work table with butcher paper that became saturated with paint, and then watch him tear off pieces of the paint-spattered material and use it as gift wrap.
"It was amazing to see how he could transform an ordinary package into an art-like object. People were extremely careful when unwrapping his presents, as they wanted to save the paper. I witnessed how great wrapping paper can transform the entire experience of receiving a gift into something truly extraordinary," Arnoldi says.
WRAPPED's products are currently available at Anthropologie, Fred Segal, Kate's Paperie and select boutiques in the USA & Canada, prices ranging from $4-$18.



Hampton Wrapping Paper $7.99 for more wrapping paper prints shop here.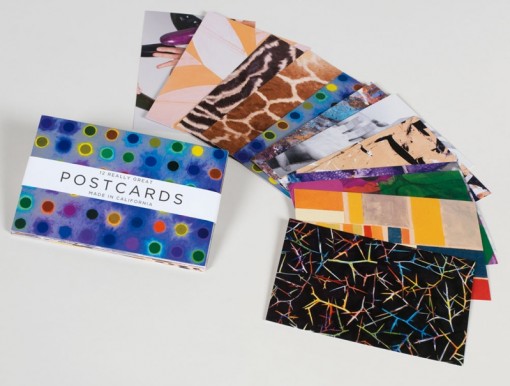 Postcards set of 12, $11.99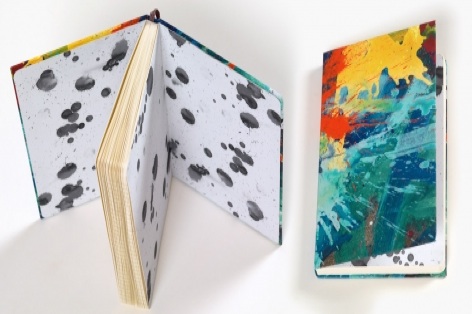 Journal $18
Design Boards
Get Wrapped for the holidays!
-Kathryn, The Blonde