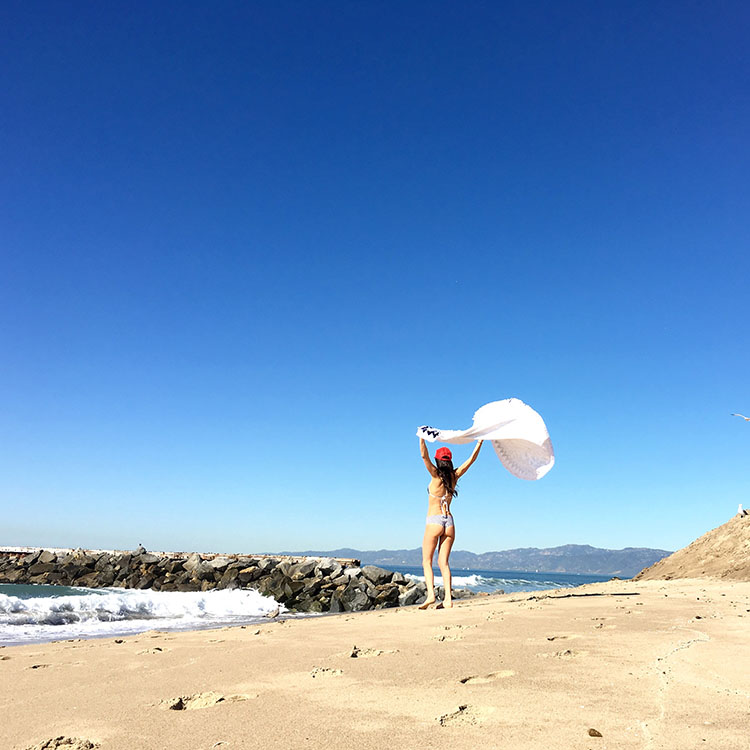 Just in the holiday weekend. It's no longer hip to be square! That's right, everyone's favorite, The Beach People are here to share in our dreamy sun-kissed memories with our favorite beach accessory to date! The Beach People are based just south of the gold coast in Australia (where beautiful beaches abound) and they know a thing or two about how to make the most out of your sun-drenched days under the sun! The Beach People roundie was, and still is love at first sight. Not only are they captivating at first glance, comfortable, and convenient, but even still, they are so much more! They double as a perfect picnic blanket, kids play mat, or double wide bath towel if you're really feeling luxurious. Being they they're made of towel materiel, makes them a sinch to wash and dry. It's no wonder this company has somewhat of a cult following!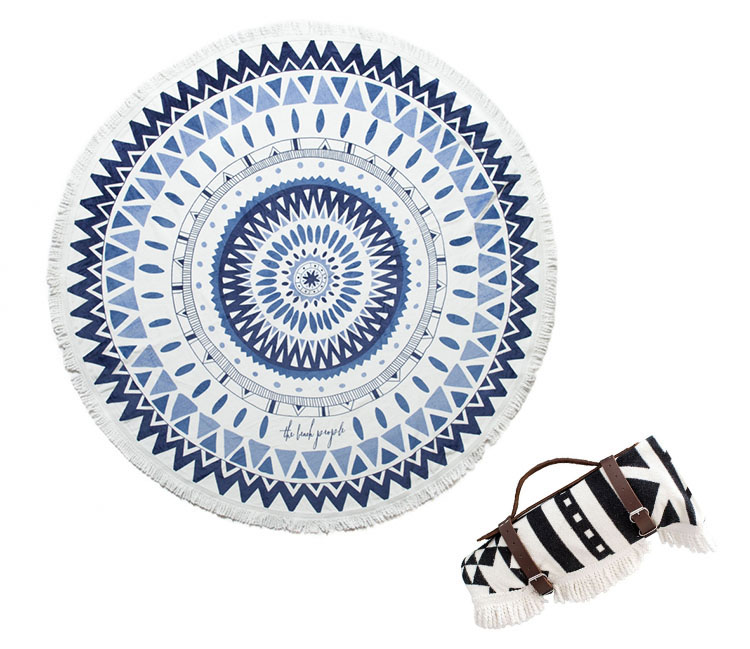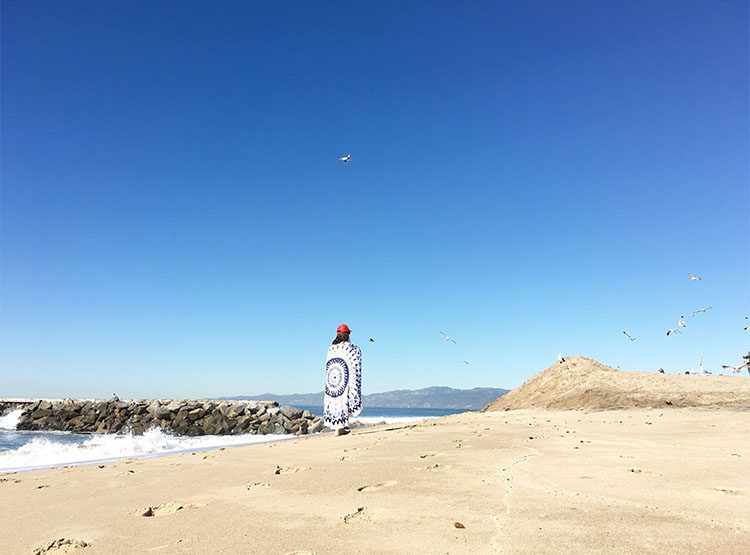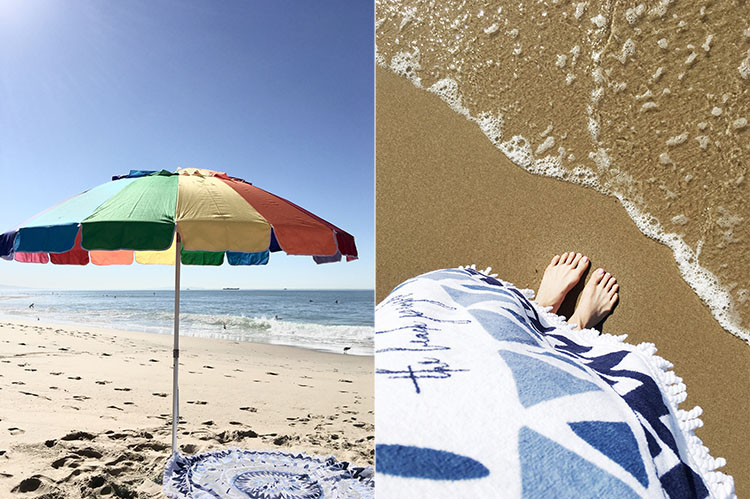 Besides the fact that it's no longer hip to be square, why the round shape? "The inspiration for the "roundie" came very naturally sitting at our local beach in Australia. We noticed how our beach umbrella cast a circular shape, and a round towel just made sense! You can maximize your towel space in the umbrella shade. Growing up, we owned a very old 80's style round towel, it was faded grey with a hideous hot pink lighting bolt down the middle of it but we used it all the time because it was so functional. So we reinvented it and designed the round towel in beautiful prints, 100% thick plush cotton with a soft tassel for luxury."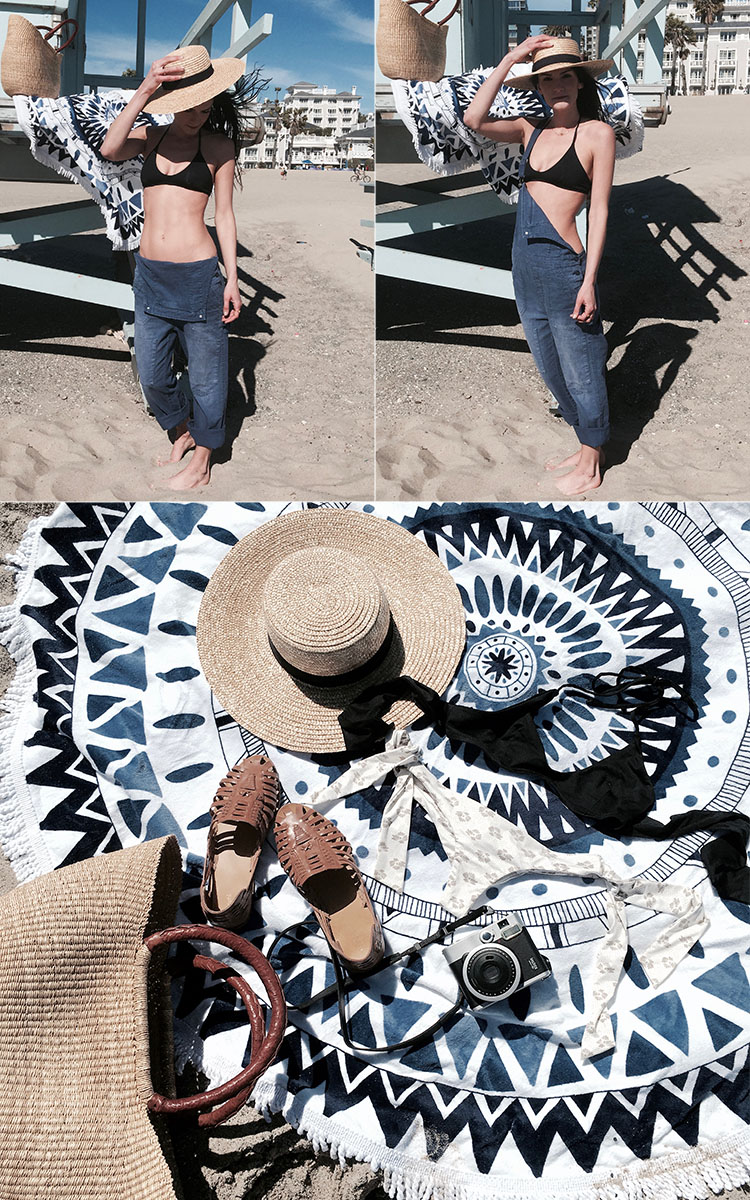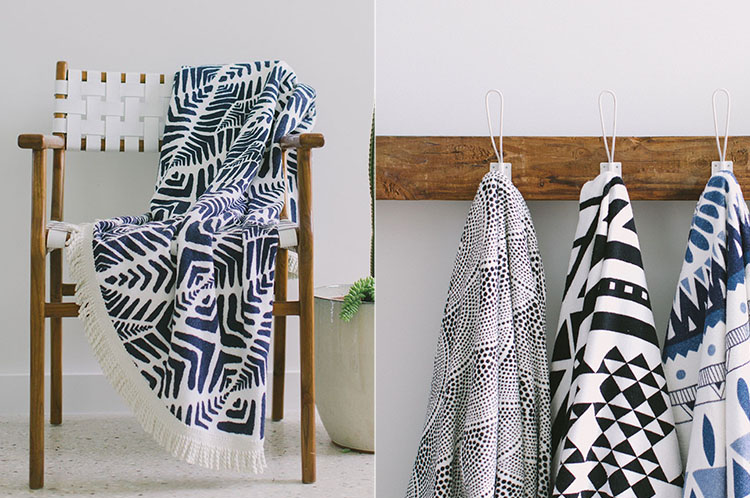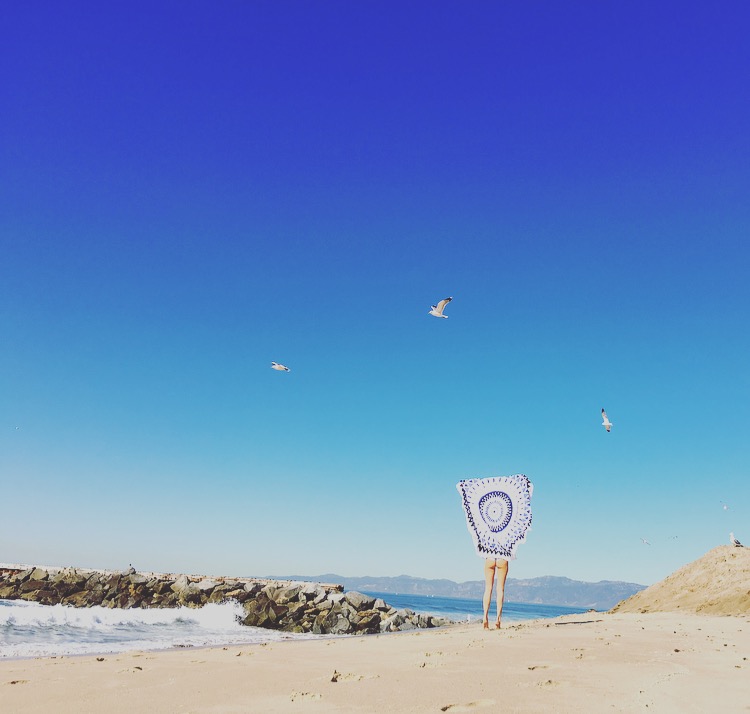 100% Cotton with tassel detail // 1500mm diameter // plush cotton fabric. *Leather strap is sold separately.
Now join your local beach babes and shop our favorite Beach People roundies below. What is life all about other than the people you love, the sun on your skin, and the ocean kissing the sand?

Xo. Jadan Huter