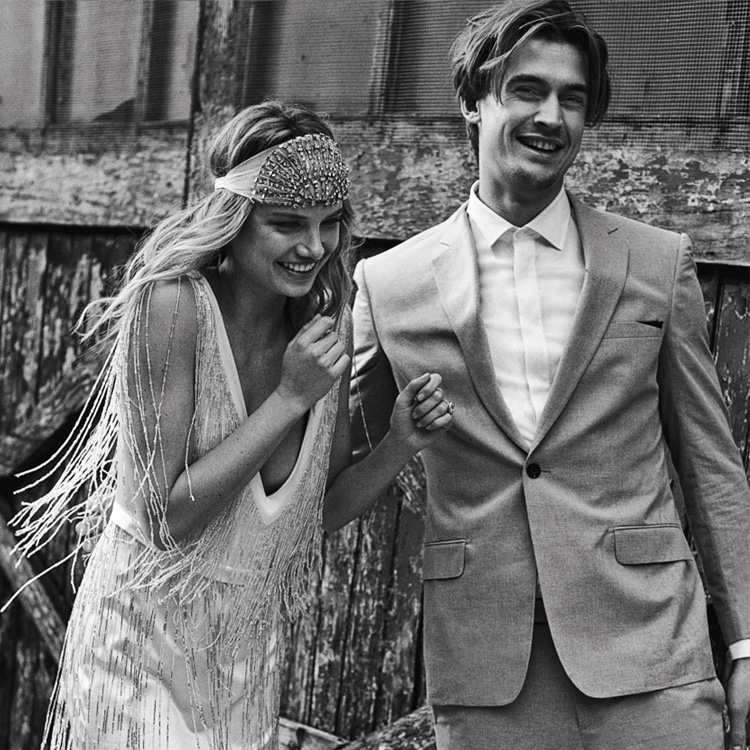 It's wedding season! If you're a bit stumped on what to wear to your friends or loved ones wedding this year, we've got a few ideas. One reminder, wearing white is the only remaining no-no fashion golden rule. With that out of the way, we love color, a flowing maxi, a posh LBD, or a chic jumpsuit – each one is a standout. We put together a few looks that are polished, pretty, and stylish (that you can wear again and again after or during wedding season) whether you're heading to a chic beach destination wedding or to a classic black tie formal. Since this isn't such an easy task, we have a new find. It all started after a few of our LA gal pals asked us for help. Help! I can't find the right thing to wear. It turned out they were right and this this task was not so easy. We started our own wedding march at Orchard Mile (we had actually never heard of them and discovered their online wedding guide (and yes they had done the heavy lifting). So let's dive in and do this!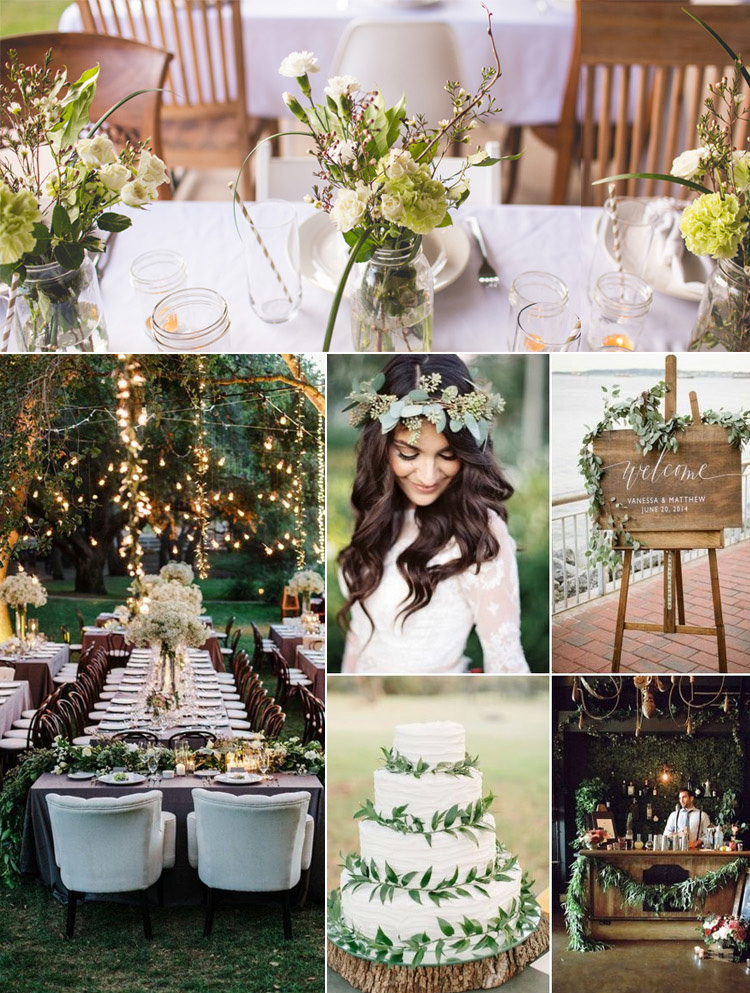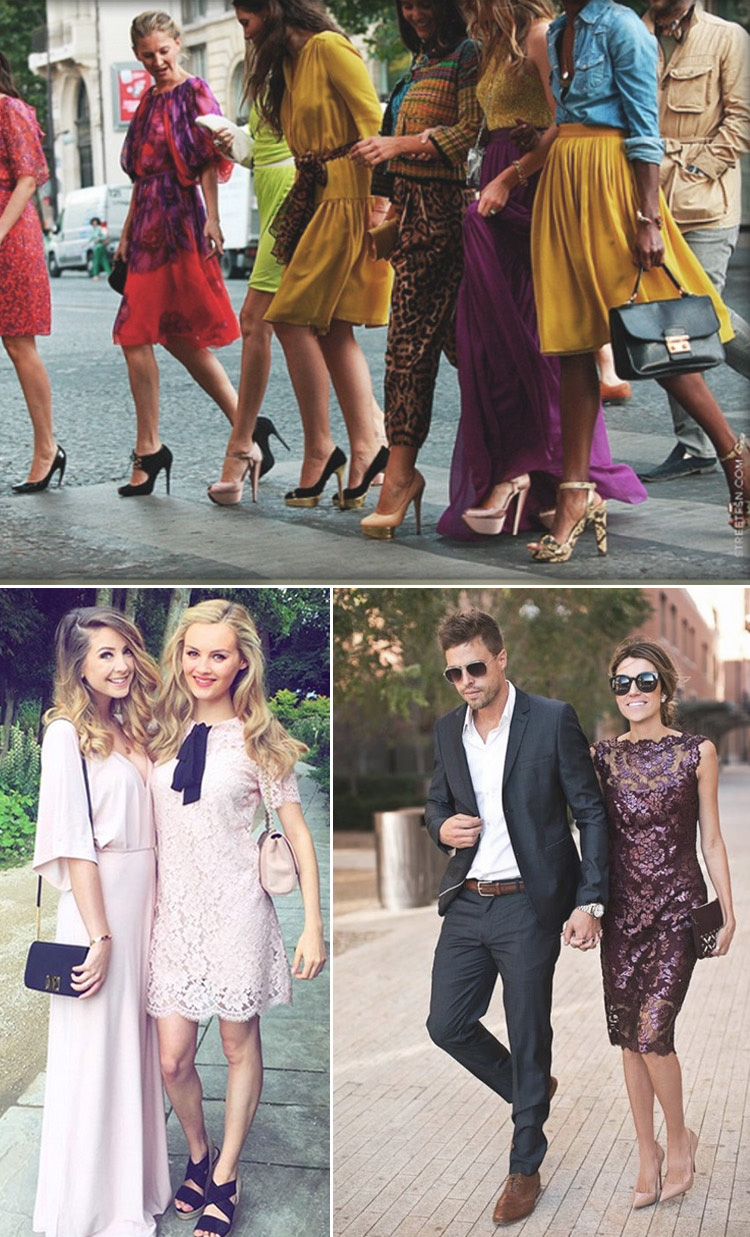 Experiment. This year we're seeing everyone experiment more with pops of color, prints, pleats (we're loving pleats), plunging necklines (o.k. they never go out of style), a high-low hem, lace, or a stunning jumpsuit. A wedding is the perfect place to take a risk and step out of your comfort zone a bit.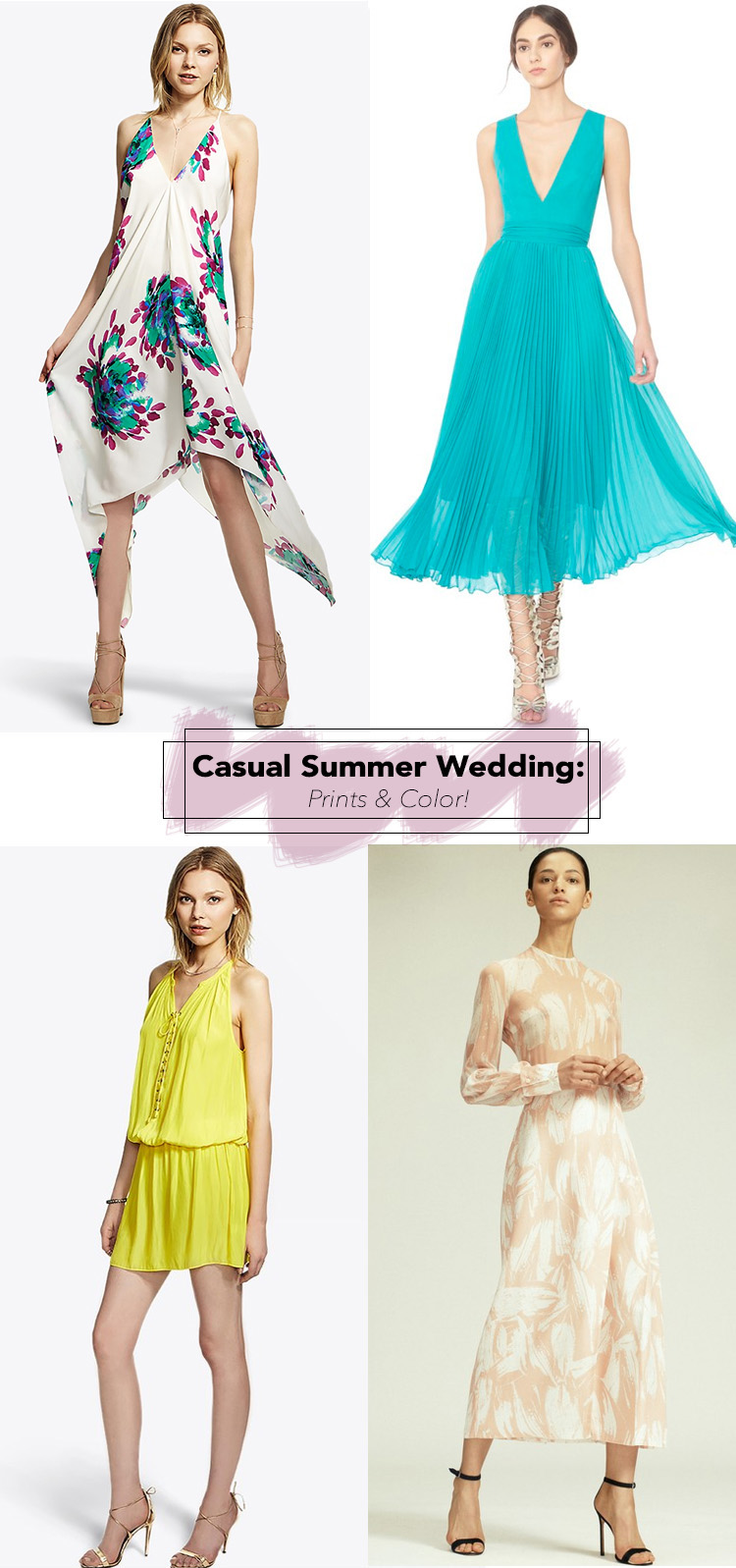 Go Bold: Color is your best friend at a Summer wedding! If you are going to a more casual wedding try going for a flowy dress that is comfortable the whole night, but doubles as a statement dress. Pair with simple accessories and let the print/color be the hero.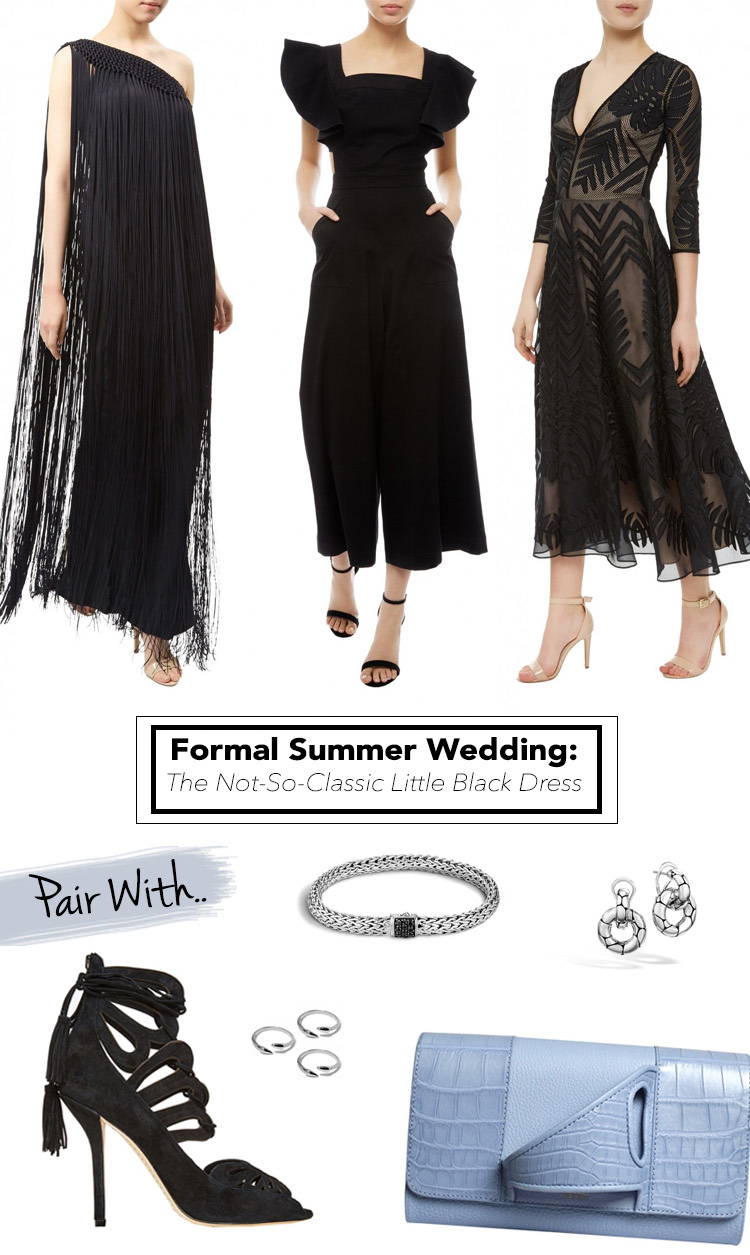 Make A Statement: Going to a formal wedding? A little black dress is always a safe bet! This time try something a bit more daring. Go for your not-so-typical black dress or jumpsuit with some character. Try fringe, ruffles or lace. If you need a bit of courage, yes, that was Victoria Beckham in a jumpsuit on the Cannes Film Festival Red Carpet last week. That's about as formal as it gets. Also, do the inverse with black. We love accessorizing with a pop of color but do pastels instead. So so chic.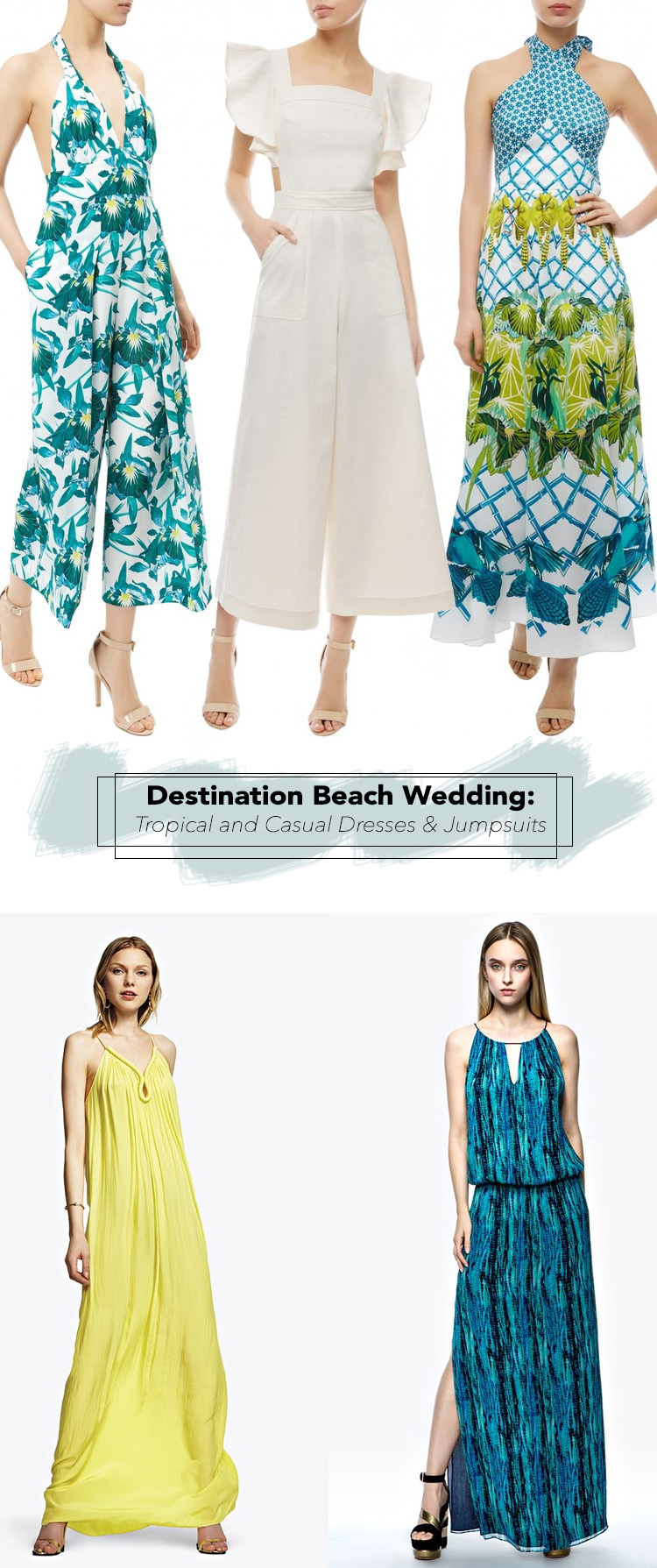 Getting away for a chic destination wedding? We vote for fun and flowy! Especially if it's a hot locale (i.e. Mexico, Hawaii, or the Caribbean). Comfort is key along with just the right, sexy sandals and a bold earring to finish the look. For even more options, click here for the Orchard Mile Spring Wedding Guide.
Check out some more of our favorite accessories and the perfect things to rock at a wedding this summer!

xo,
-Lauren Cheek & NJ Goldston