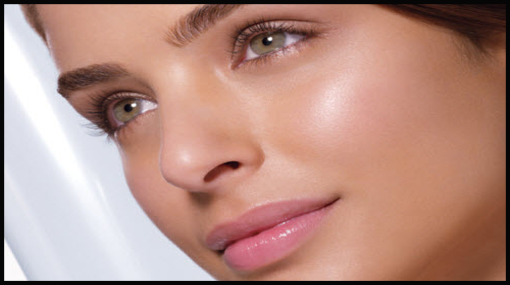 It wasn't until I hit 24 that I even thought of purchasing wrinkle creams for myself. When I was younger that was always something you do in your "40's." At 24, I started seeing smile lines, and nearly had a pre-mid-life-crisis!
I wish someone would have told me that the earlier I start to take care of my skin, the better it will be in the long run!
Either way, I figured 24 was not a bad place to start.
With so many products on the market, it can be extremely difficult to determine what's best! After doing a little research (as well as asking every girlfriend I knew) what their favorite over the counter Retinol wrinkle creams were, I got a pretty good idea as to who the winners were!
Here are the four facial creams that not only got 5 stars in various beauty magazines, but have also gotten raving reviews from countless friends of mine!
1.) RoC Retinol Correxion Deep Wrinkle Night Cream
Ive never had one patient that didn't like this, says dermotologist Howard Fein.
This unique formula is designed to work through the night—when skin is believed to be most receptive—to smooth and visibly reduce the appearance of even your deep wrinkles.
2.) Philosophy Help Me Retinol Night Treatment
This winner of Allure magazine's editor's choice "Best of Beauty" award for best antiaging treatment helps keep pores clean and minimized, reduces wrinkles and discoloration, and boosts tone and firmness.
Gentle enough for all skin types! Dry, sensitive, acne prone, and mature. It's a wonderful place to start if youve never used retinols before
3.) Neutrogena Rapid Wrinkle Repair Moisturizer Night
So effective, 100% of women tested had noticeable results in just one week.
4.) Olay Pro-X Deep Wrinkle Treatment
Pro-X Deep Wrinkle Treatment is professionally designed for the deepest
wrinkles. Containing the highest concentration of Pro-Retinol and Niacinamide available through Olay, this Specialized Treatment penetrates deep into your skin's surface, not only masking, but working to combat the appearance of wrinkles.
Because every woman deserves to lie about her age 😉
Xx. Jadan Huter