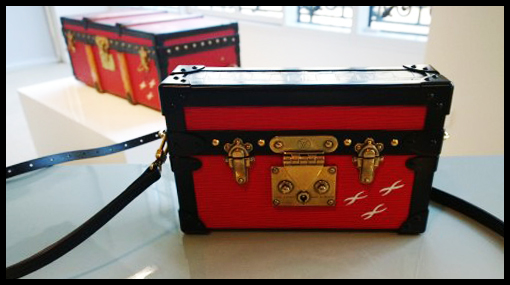 So what happens after the show? A lucky few are invited to the atelier (which is a fancy french word for a stunning showroom) to see the collection up close and personal, and, of course, place orders. So how does it work?
Fashion is big business and access to this secret, by invitation only world, is metered out to VIC's (Very Important Clients), VIP's, Influencers, Editors, or even better, key buyers plus powerful retail executives. You can cross paths with the likes of Vogue Editor Anna Winter, Bergdorf Goodman's Linda Fargo to Jim Gold, the CEO of Neiman Marcus.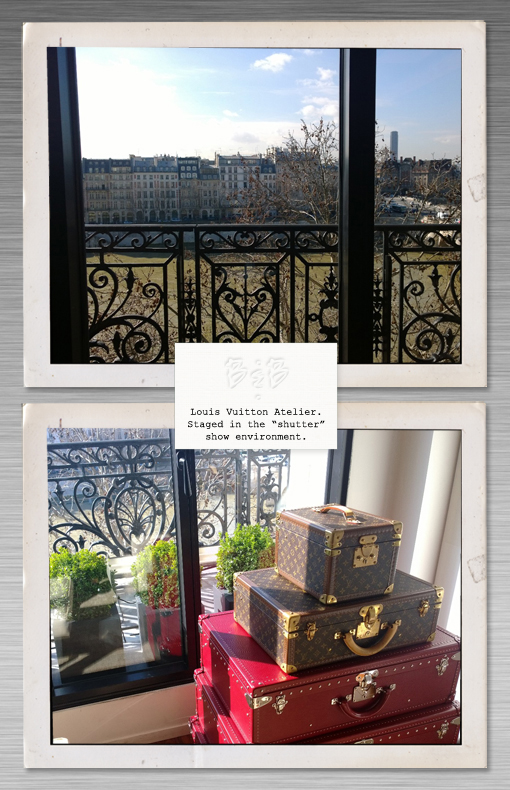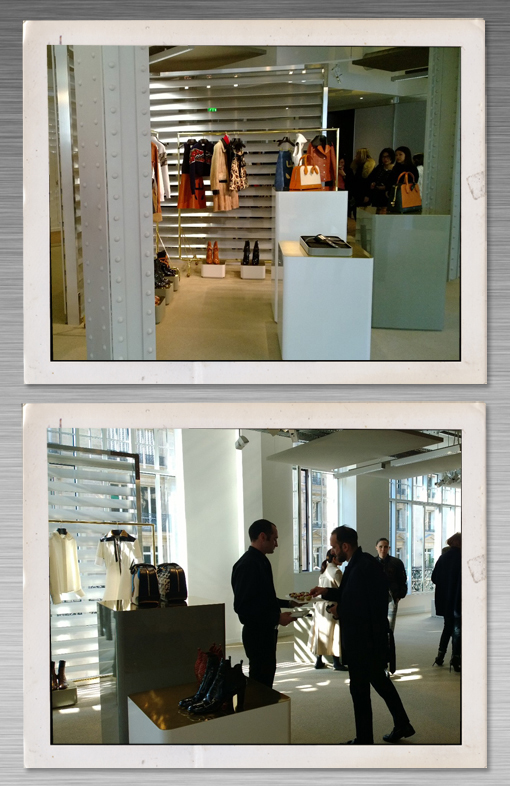 The next day, after the show, I was whisked to the Louis Vuitton "atelier" to take in the new, much talked about, collection from Nicolas Ghesquiere — in my appointed time slot. Outfitted using the same shuttered shades as the show, it was an exceptionally crowded showroom with more buzz than usual. In fact, perhaps more than any show this season.
Vuitton was looking forward to the reaction from a wide range of clients. Details that are often hard to absorb at the show are suddenly in focus and deepen your understanding of what the designer was trying to achieve.
This was certainly the case. The use of leather mixed with knits. The exquisite detail incorporated into the designs that are hallmarks of LV's workmanship. The carefully juxtaposed display between the "mini trunk" bags and their relationship to vintage Vuitton trunks including the origins of the quilting and "kisses" details (which obviously inspired the collection). Personal favorites included the shiny but slightly slouchy black leggings, also in navy and oxblood, the striking outerwear, the booties (oh, the booties) and of course, my obsession with every one of the "mini trunk" bags, especially the "extraordinaires" in silver and gold metal. Decisions. Decisions. Decisions.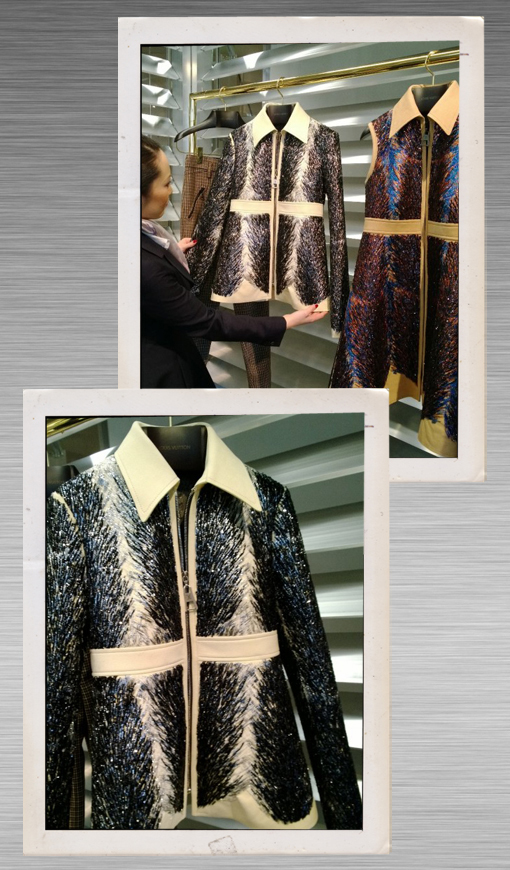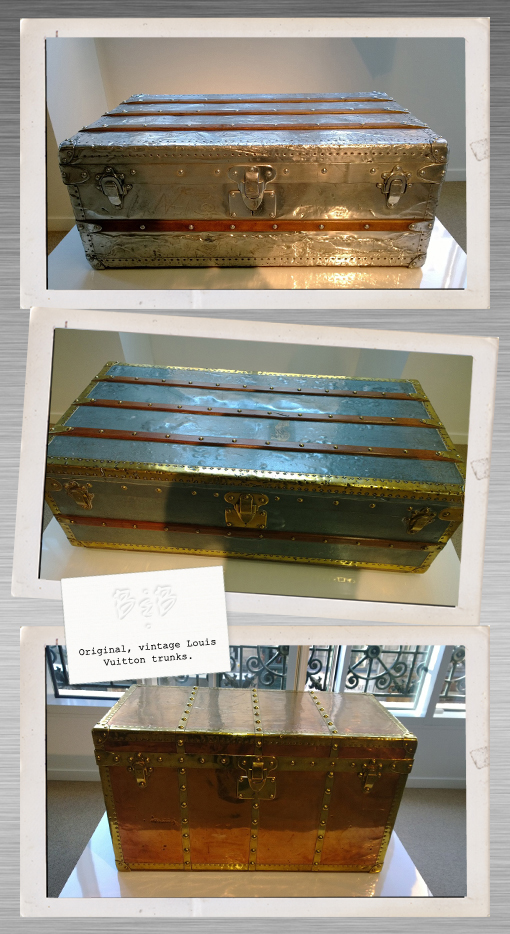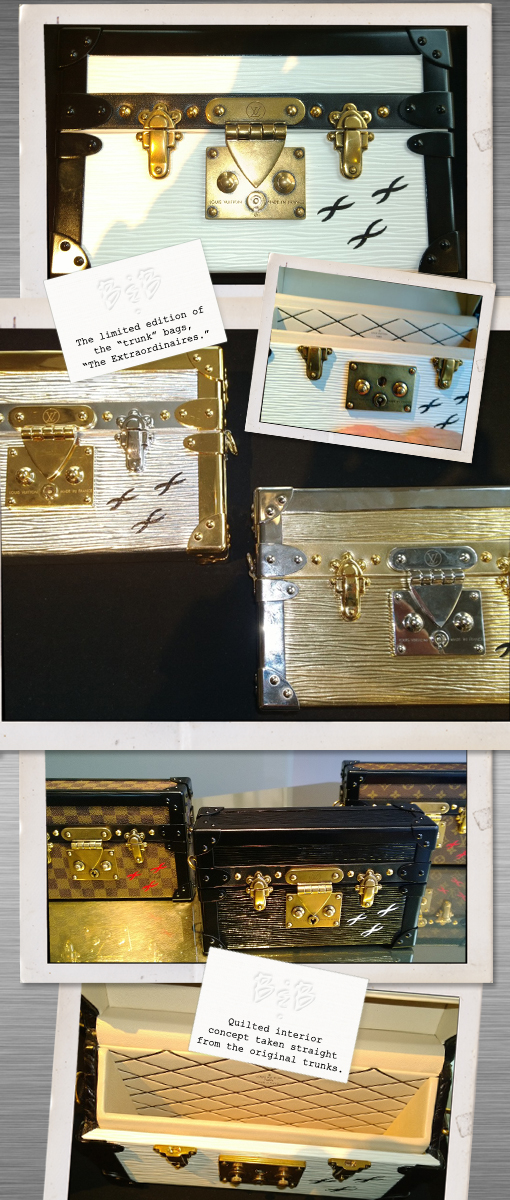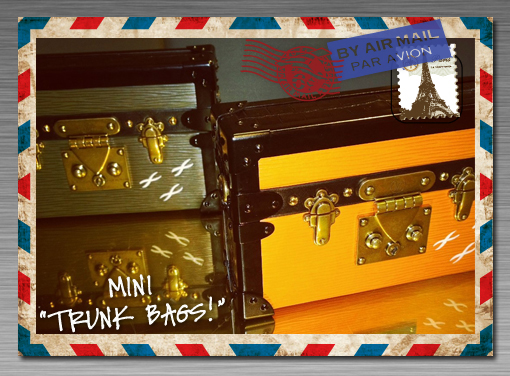 This was a special and historical fashion moment. I'm so glad we get to take this journey together. We'd love to know what you think abut this collection. I'm sure LV would love to know as well.
With Love From Paris, NJ Goldston The Brunette
photos: nj goldston/the blonde & the brunette