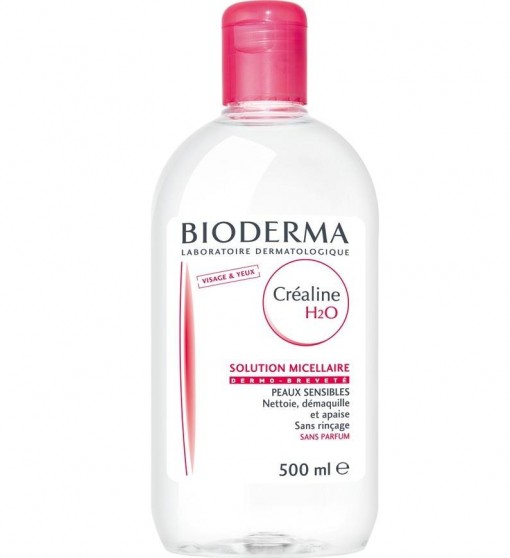 Ever wonder where Parisians get their perfectly fresh skin? I discovered their secret!
CREALINE
I cannot believe I have yet to share this unbelievable product with The Blonde & The Brunette readers! I discovered this product 6 years ago on a trip to France. I bought a small bottle at a chemist in Paris, & by the time I got home, I was so obsessed, I needed more immediately! Of course, when I got home & couldn't find it anywhere online. Well, ladies…Guess what? They just recently started selling this product on Amazon, and made it available to the States!
It is a bit more expensive than your normal facewash, but worth every penny!
"Crealine is to be used as a make-up remover with, or without your normal facewash routine. Place a bit on a cotton ball, and watch your face/eye makeup wash away! It is so gentle on the skin, it doesn't burn and has no filmy residue, it feels like washing your face with fresh water!" – Crealine
The past two weeks, I gave my normal facewash a break. I wanted to see what Crealine alone was capable of. Let's just say, I wont be using my old facewash any time soon! Honestly, if you've been looking for a new facial cleaner/makeup remover, give Crealine a chance!
Crealine $31.00
Xx. Jadan