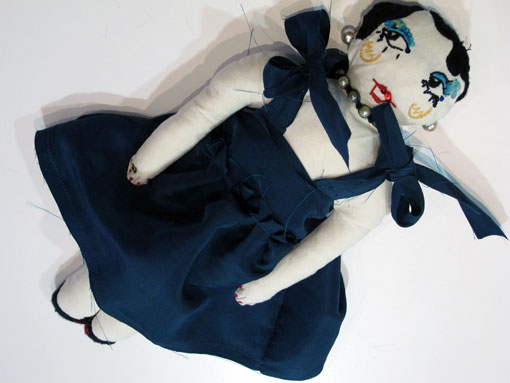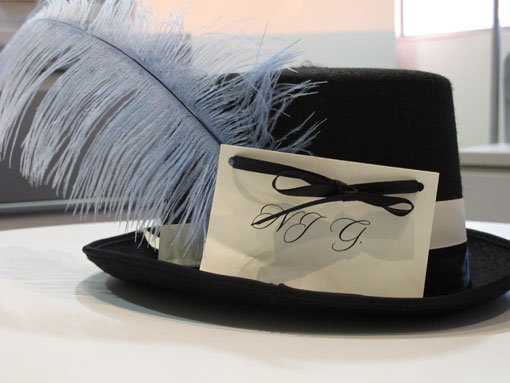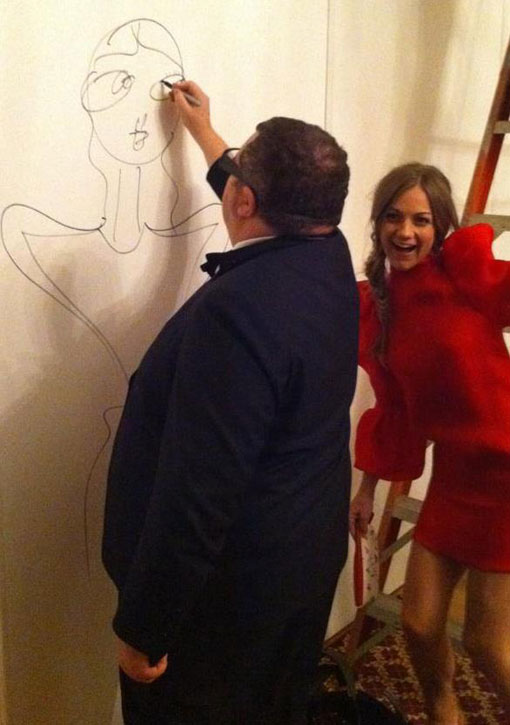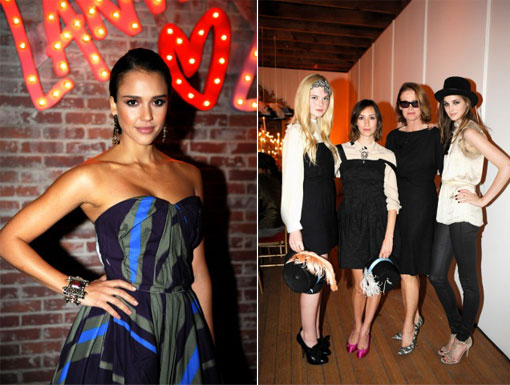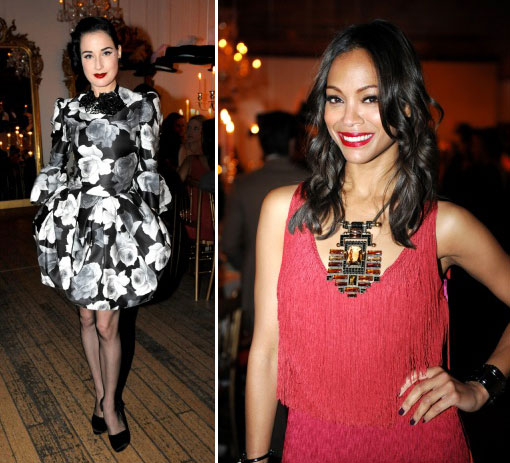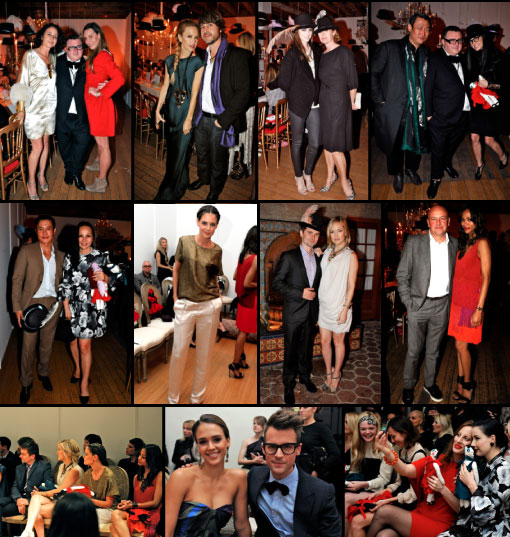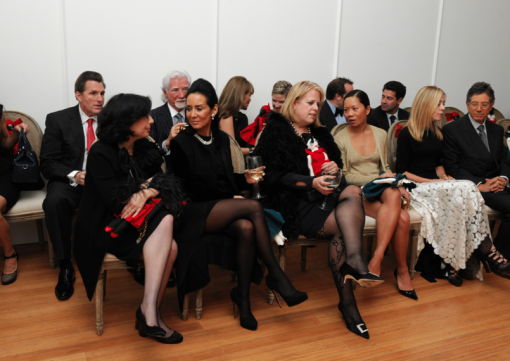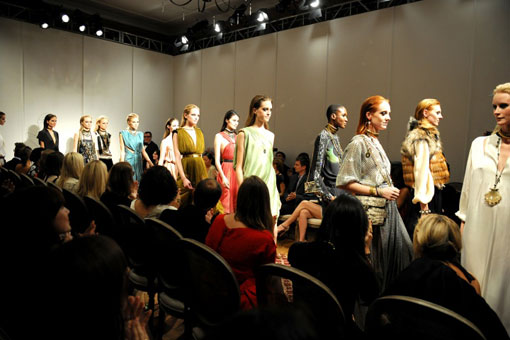 Just last week, on a very rainy November 4th, I had the most coveted and buzzed-about fashion invitation in LA. The hand-written one for a rendezvous with Lanvin's Artistic Director, Alber Elbaz, at the historic ivy-covered Carondelet House on the east side of Los Angeles. The Lanvin team transformed the entire space into an early 20th century women's social club to host an intimate evening celebrating Alber's love for the city, LA's stylish women, and the brand's boutiques in Beverly Hills and Malibu.
About 80 guests from the entertainment, fashion and art worlds came together for a champagne reception and fashion presentation of Lanvin's 2012 Resort and Spring collections, moderated by Elbaz himself in the small, specially constructed salon in the historic space. The evening started with everyone mingling for cocktails and then we took our seats. Each chair featured a hand-lettered "seat card" along with a limited edition Lanvin hand-stitched doll dressed in miniature versions of his clothes tied to the back of each chair (with the traditional Lanvin grosgrain ribbon and mine is above and I actually own the necklace that my doll is wearing). The sale of the dolls will benefit HIV positive women in Swaziland who actually make them and "dessine l'Espoir.".
The group of adoring fans, almost exclusively dressed in Lanvin, and so was I, from Demi Moore, Dita von Teese, Elle Fanning, Eva Chow, Gia Coppola, , Jeffrey Deitch, Jennifer Hale (C Magazine), Jenny Hooks (C Magazine), Jessica Alba, , Katie Holmes, Kelly Wearstler, Laura Love, Lawren Howell (VOGUE), Lisa Love (VOGUE), Liz Goldwyn, Lucas Ossendrijver (Lanvin Menswear Designer), Rachel Zoe and Rodger Berman, Samantha Traina, , Thierry Andretta (Lanvin CEO) and Zoe Saldana, waited over 45 minutes for the presentation to start and wondered who it could be that was causing the delay. It turned out to be actress Kate Hudson who ran in as quickly as possible and apologetically announced. "I was breast-feeding!". This was greeted by cheers and understanding laughter.
As everyone settled down in anticipation, I was in the front row, in black Lanvin lace and pearls, and two seats away from Alber as the presentation started . He then gave the cue for his hand-picked custom burgundy runway instead of the typical red one ("too expected") to be rolled out. Alber immediately exclaimed "I love Los Angeles!" which is why he had chosen to bring his spectacular Spring 2012 collection to the City of Angels.
With a flurry and great music, he surprised the audience with an instant creation of a hand-drawn sketch, right on the wall of the room, and then Alber spoke of how the collection evolved from a "hell's angels" vision to the strong-shouldered female silhouette envisioned as an angel with wings.
The collection naturally took flight from there and so did the show with Alber's whimsical humor and remarks letting us all know he wanted "to bring back the dreams of those shows in Paris, so I'm not selling dresses today. I'm just bringing dreams." He also spoke of all the women everywhere who are the beautiful, strong women that are his collective muse, and through his designs, he wants to give women the power and armor to feel strength throughout the day no matter the situation. I am with you."

Poignantly, the show closed with a sneak peak of the Lanvin Petite collection for little girls as Alber spoke of the connection between mothers and daughters and the iconic Lanvin brand symbol. The humor took over again as Alber told us about his failed efforts at a no-carb diet in preparation for the big night. He even produced a skinny 2-D poster version of himself to literally illustrate his personal vision of a thinner Alber if only he had stuck to the diet. There was even a sidebar announcing his love for reality shows and the Kardashion girls are "underneath, really good girls."
Guests were then invited to a dinner of "protein" and, of course, "some French fries". So Bistro French. We couldn't wait. With that, we all exited to a candlelit dinner served at long tables with whimsical Mad Hatter keepsake top hats suspended from the ceiling over each place setting. As everyone immediately donned them, Elbaz then looked around at his many old and new friends in the room and said, "Eight years ago, I fell in love with this city not because of the architecture, not because of the movie industry . . . but because of the people." Ou la la, we felt the love.
NJ, The Brunette