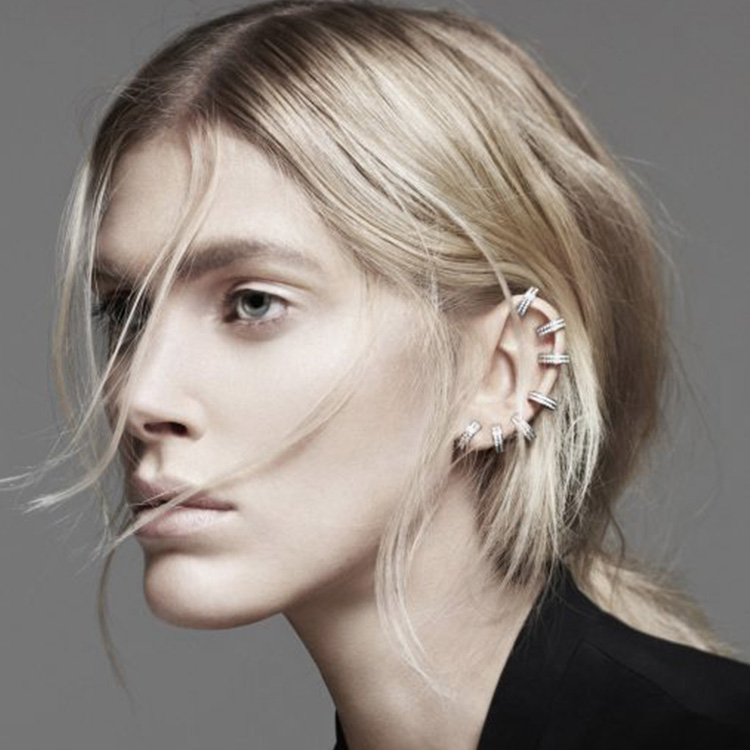 It's about time the world of high jewelry was reinvented. Hint. We just discovered that's exactly what has happened. Fourth generation creative and artistic director Gaia Repossi arrived in Los Angeles last week to personally showcase her oh-so modern lux Repossi line. Italian born and assuming at 21 her role at the renowned family-owned Italian jewellery house, the timing couldn't have been better for the newly minted member of the heavyweight BofF 500. With the holiday season here, the stunning Repossi collection launched at Saks Fifth Avenue in Beverly Hills just last week. Relaxed. Modern. Two words you don't normally associate with high jewelry, it's quite the local coup. It also turned into a lucky moment as I sat down with Gaia Repossi to talk over her creative vision at an exclusive Saks lunch in her honor.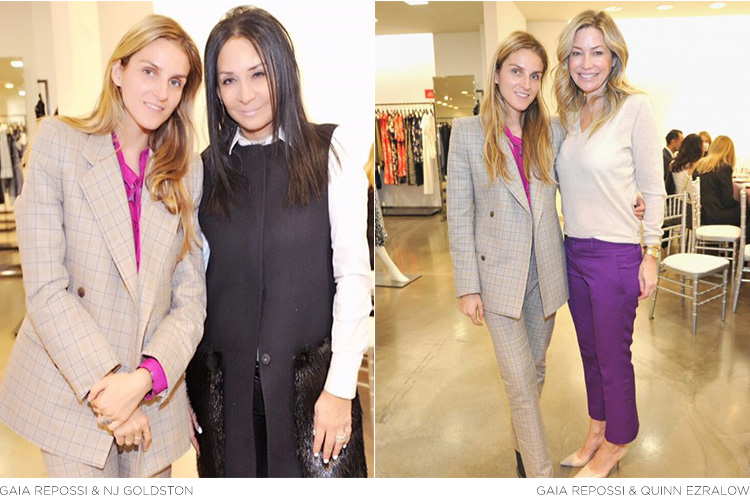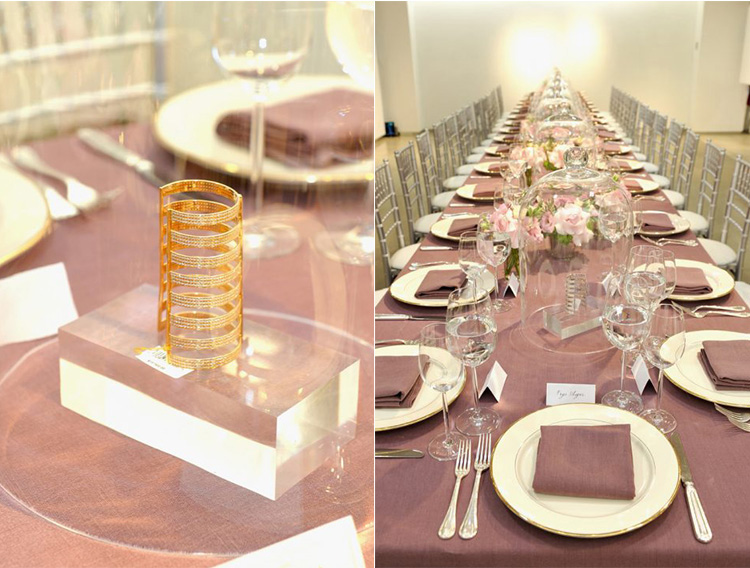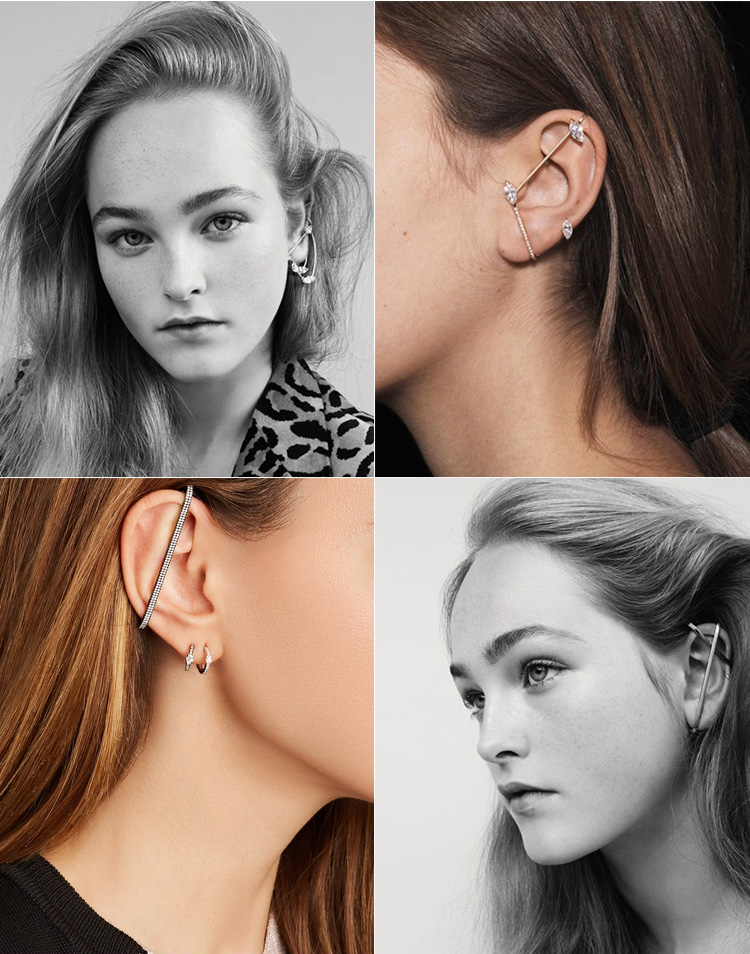 For many of the guests, including Quinn Ezralow and Julie Jaffe, it was our first encounter with her work which is completely "easy to live with" in the words of Repossi. The designer also talked about how her designs are a unique balance between the "loud and super discreet" as she works to bring art-infused sculptural designs with a sense of modernity to the ninety year old family business founded by her great grandfather. The timing couldn't be better as we all live more informal lifestyles and adornment is changing in dramatic ways. Instead of looking back, Repossi, with her finger on the pulse of today's women, is "looking forward" creating new, totally wearable designs that are at once understated yet showcase some of the most beautiful stones around. As the laid back Gaia explained, it's "important to always push forward and surprise." With her logo being "creativity", she's known for her signature stackable rings, understated necklaces (except for those chokers), dramatic ear cuffs, and statement bracelets often using small pavé diamonds. This has also evolved into dramatic pieces showcasing large stones (sourced from the Repossi vaults) including a spectacular three stone emerald ring (above) that seem to float weightlessly in unusual settings. In her break from tradition, even as "adornment goes back for thousands of years", the looks are about counter balancing subtle accents and surprises. The perfect bejeweled dichotomy.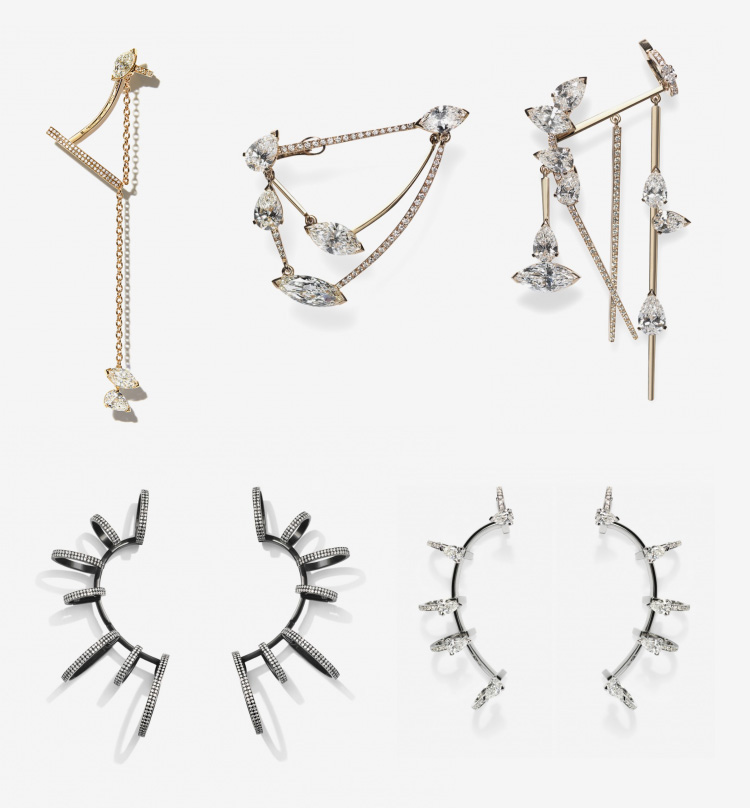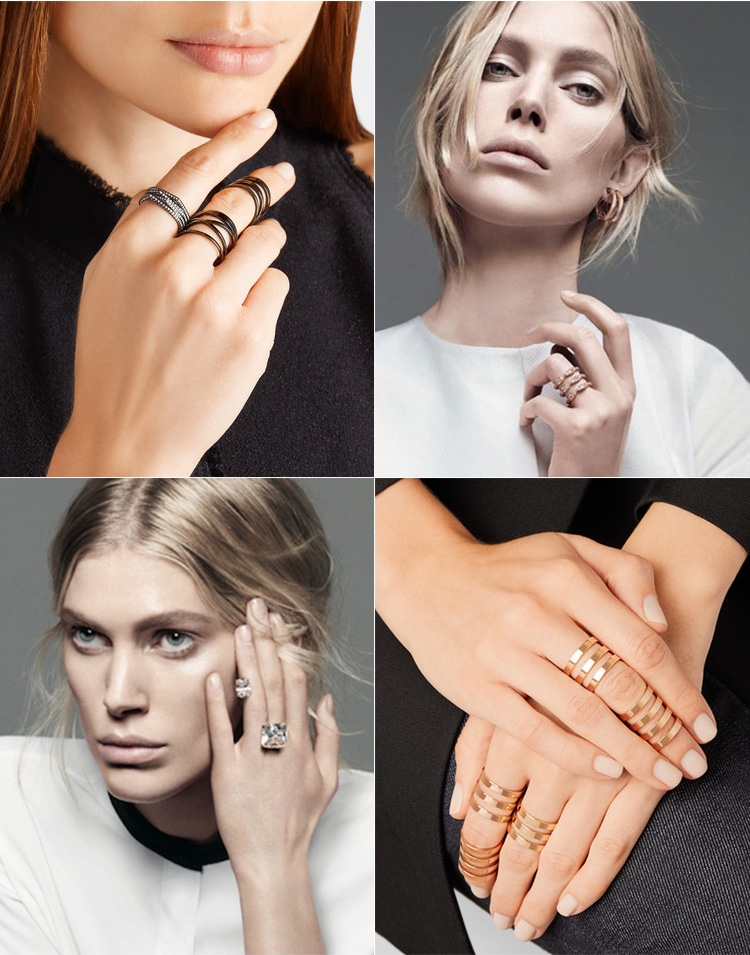 Repossi also shared her philosophy about how intrusive jewellery or "big rocks can really age a woman." so the key is "everything should always be enlightening." Even Hollywood agrees with this new approach as celebs and their stylists from more mature actresses such as Tilda Swinton and Cate Blanchett, to younger counterparts, Rihanna, Alicia Vikander, Emma Stone, Carey Mulligan, and Dakota Johnson all embracing the line.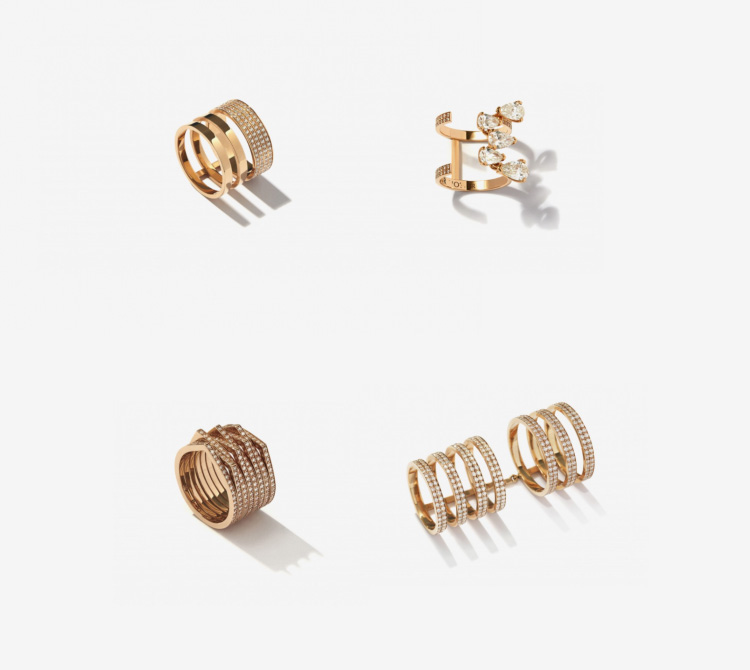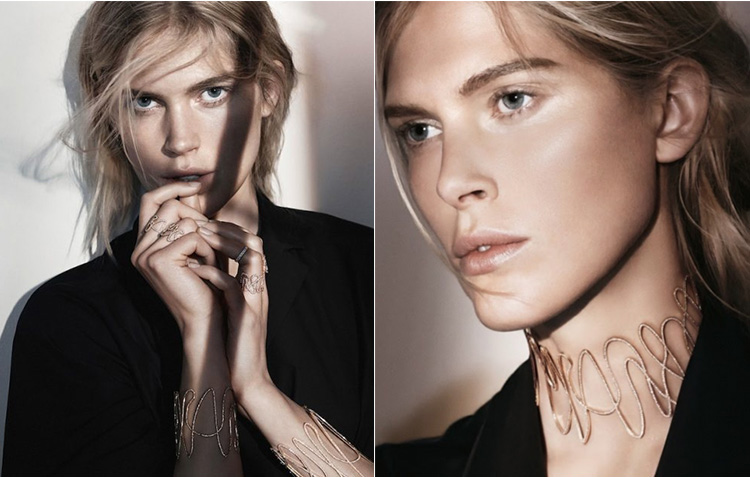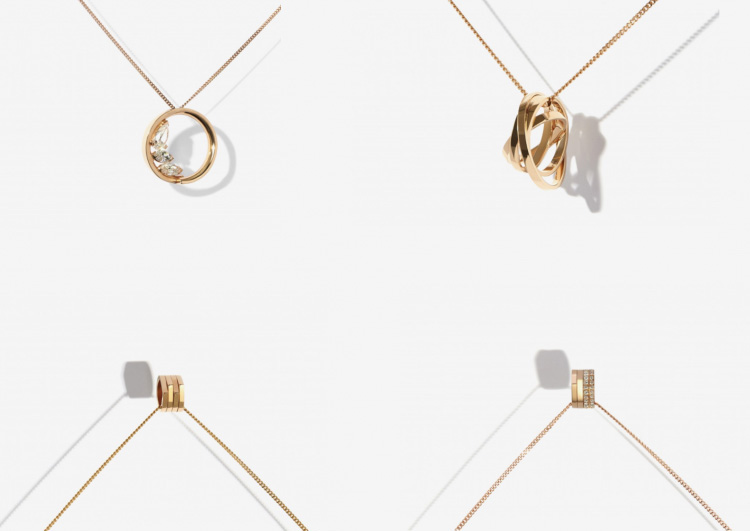 I don't know about you but Repossi is suddenly on my holiday wish list. I just can't decide which piece is the perfect splurge. To see for yourself, since not all of us can make it to the exclusive Repossi salon on Place Vendôme, head to Saks in Beverly Hills. It might just be the perfect holiday outing. One final hint. If wedding bells are in your holiday future, one of her rings, actually two, would be the perfect forever till death do us part for the modern girl you are.
xx
NJ Goldston
Photo credits: Saks Fifth Avenue and NJ Goldston