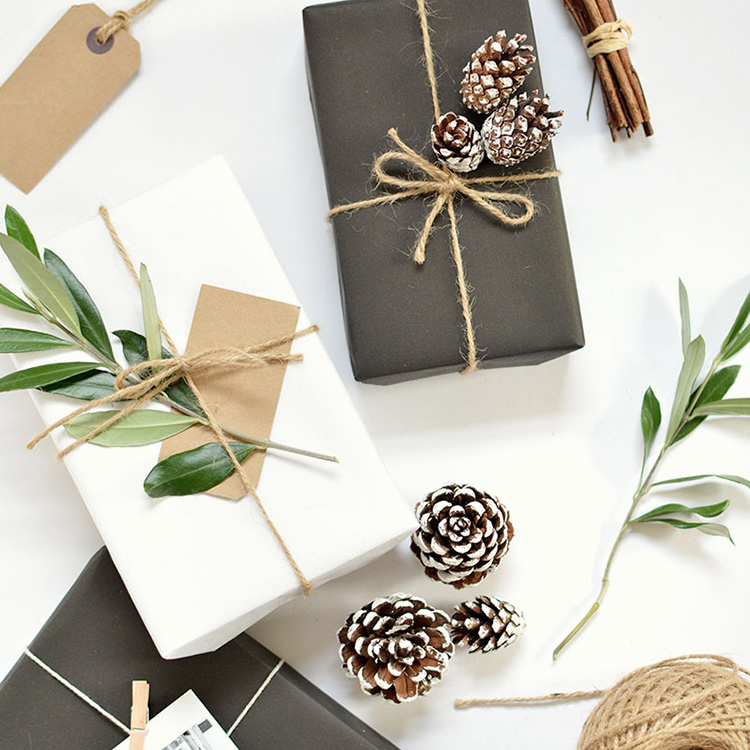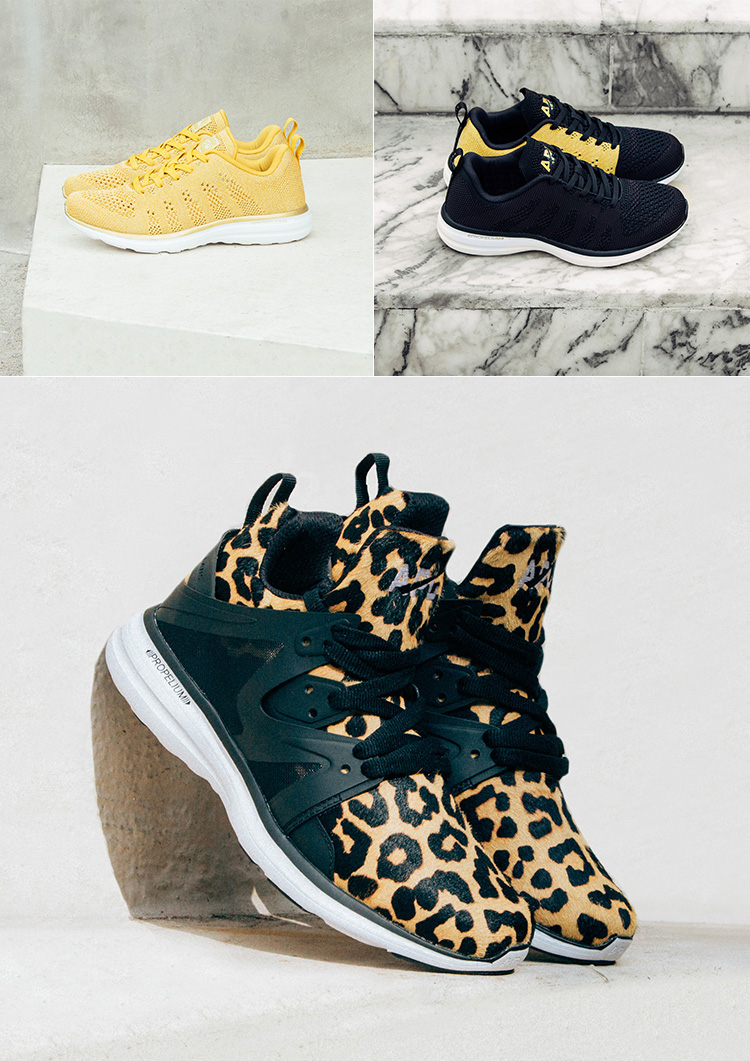 1. APL Holiday Shoes.
We are kicking off the holidays (literally) with our favorite festive gift of the season. The APL Leopard Ascend's, and Gold Metallic Techloom Pro's have been the talk of our office, and we all had to get a pair. An inside source tells us they are selling out fast, so snag a pair before they're all gone.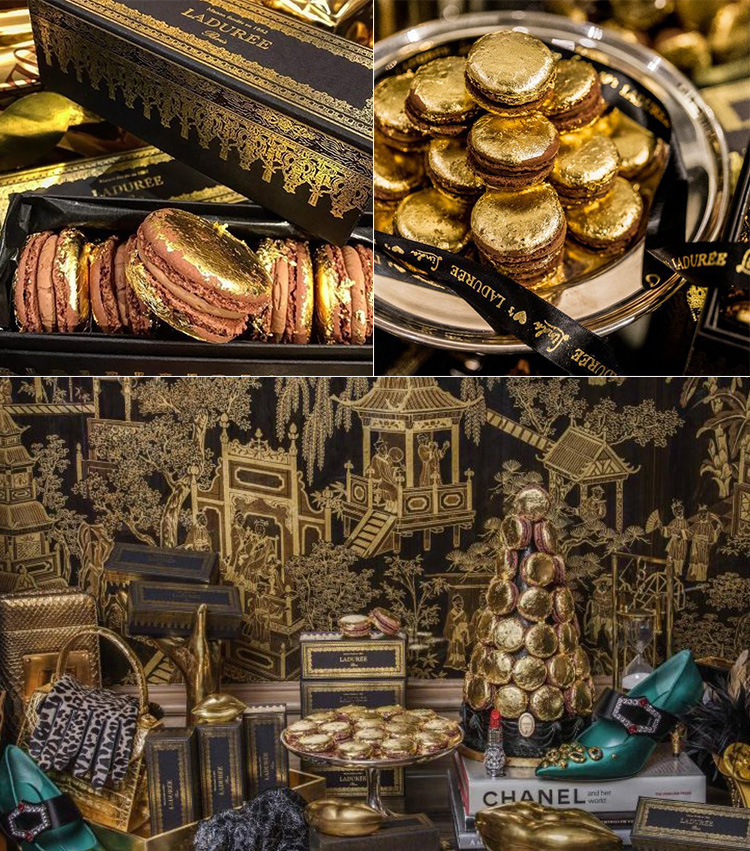 2. Bergdorfs Macaroons – An Edible Gift for Those Who Love Gold
Linda Fargo, the director of women's fashion at Bergdorf Goodman, has teamed up with Ladurée on a limited-edition luxe macaron just in time for the holidays. Comprised of two dark chocolate shells filled with salted caramel and brushed with gold leaf. "If a dream could be consumed, it would look, taste and feel like a Ladurée macaron!" Fargo said in a statement on her vivid memories of her first impressions of Ladurée. "And then there's those delicate, beautiful boxes, like little jewelry boxes for sweets!" We can attest to the fact that they are both luxe and delicious indeed, as we had six boxes overnighted to our offices in LA just last week. Linda's at Bergdorf Goodman, fourth floor, 745 Fifth Avenue (58th Street).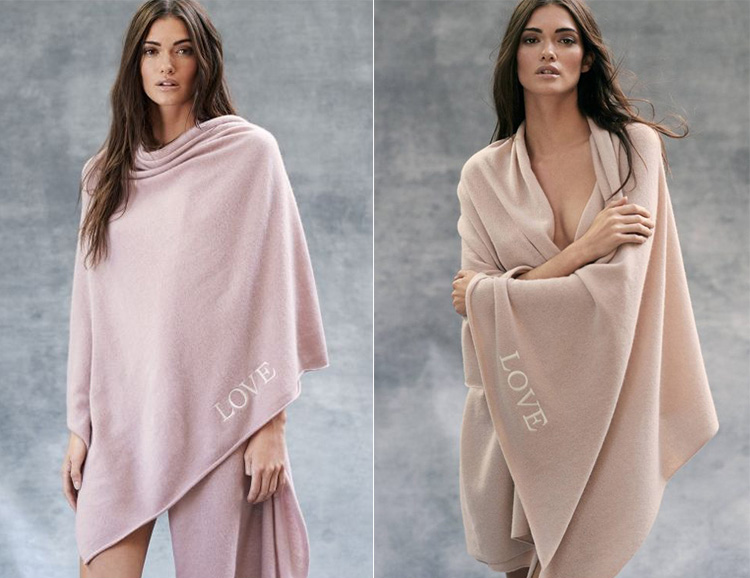 3. Naked Cashmere Love Scarf For Breast Cancer
Don't just give a gift this season, give a gift, while also giving to a good cause. Naked Cashmere is offering an exclusive LOVE Scarf throughout the holidays. For each scarf sold, they will be donating $50 to Breast Cancer Research Foundation. With love, hope and Naked Cashmere, we can find a cure and some cozy comfort while we're at it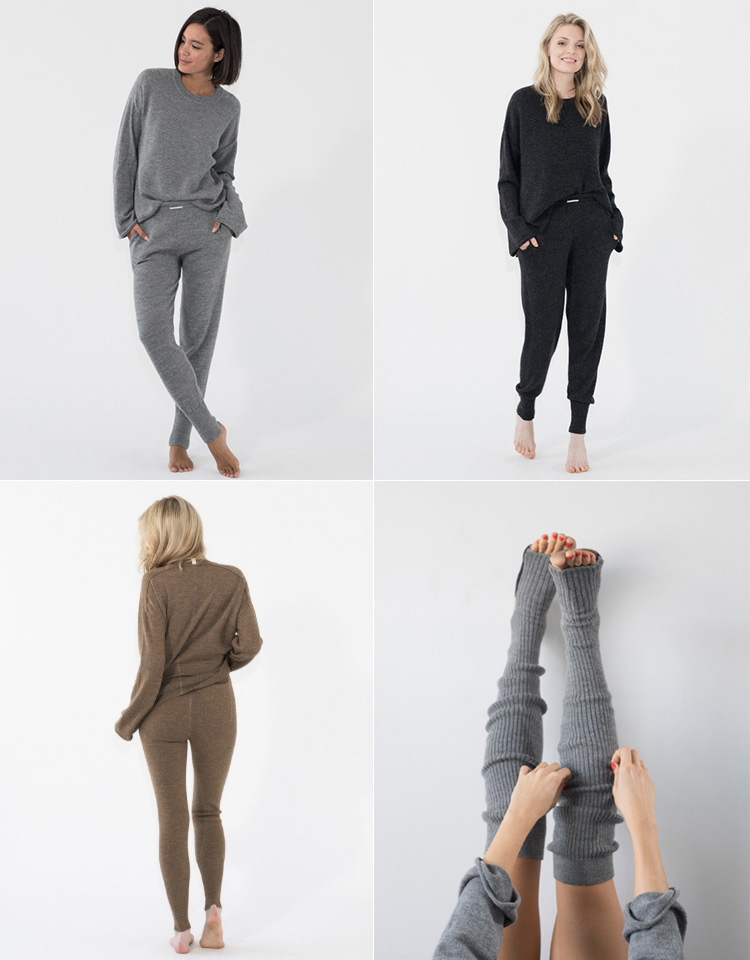 Everyone loves a new pair of PJ's for the holidays. Inspired by that oversized fit we love, their new Cozy Alpaca Pullover paired with some Cozy Alpaca Leggings are what winter dreams are made of.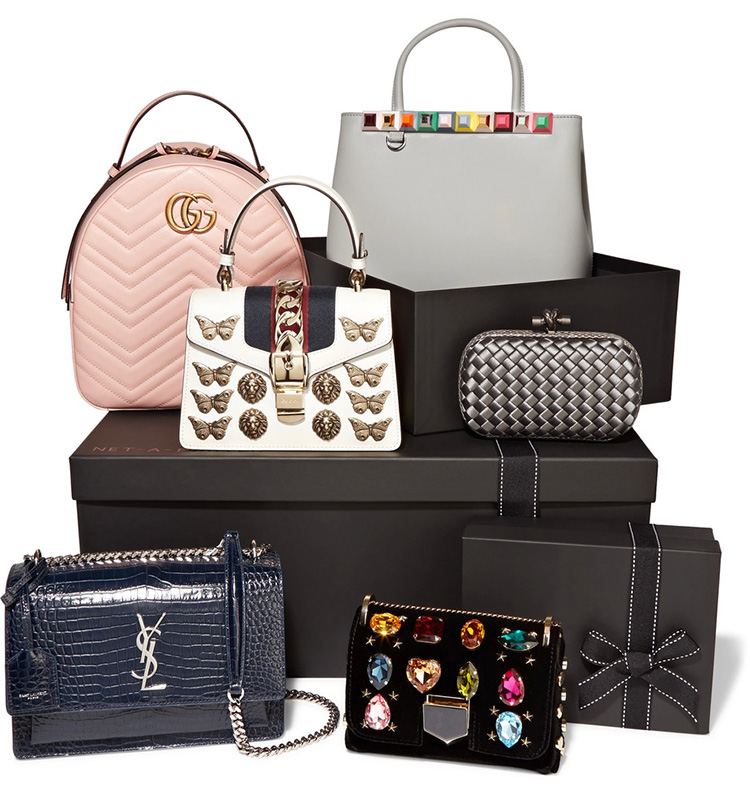 5. NET-A-PORTER Fantasy Gift, The Handbag of the Month Subscription
An ultimate gift for the woman who has everything. Coming in at $54,256 this is definitely at the top our "fantasy" wishlist. Go all out and double up with Net-A-Porters 'The Shoe of the Week Subscription,' and find yourself celebrating the holidays all year long.

XO,
The Blonde & The Brunette Team