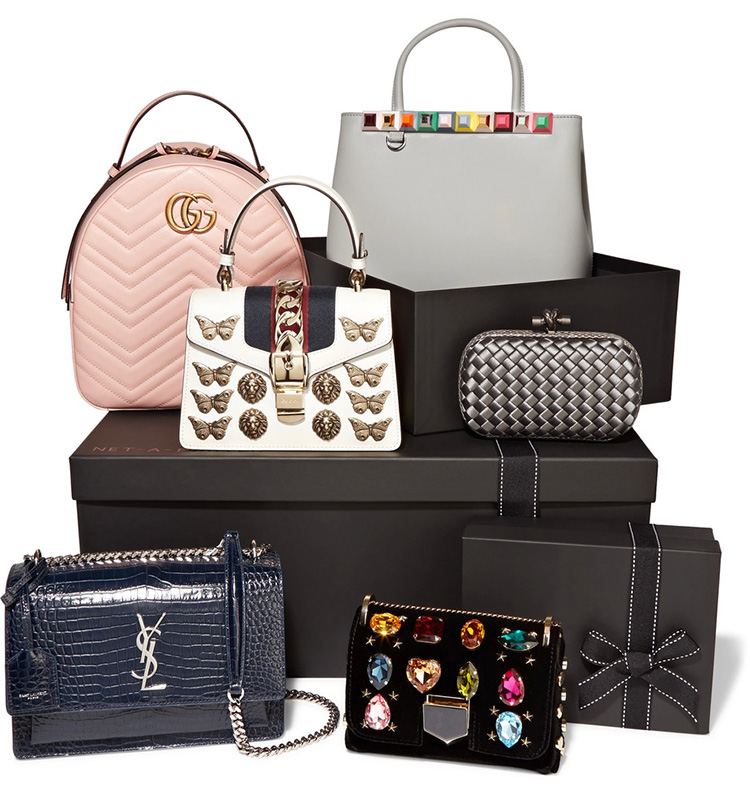 'Tis the season for holiday wish-lists. SO…the BnB editors decided to shoot for the stars and select the one totally luxe item that would somehow magically fall out of Santa's sleigh via Net-A-Porter. Game on and no one could ask anyone else what was their dream come true. Well, as it turns out great minds think alike and almost everyone choose a forever accessory from classic backpacks (yes, we said the backpack is back with a vengeance and meant it), edgy boots, and well that forever piece of jewelry that you stare at and stare and stare at endlessly. This is the hint hint hint post to pass along to whoever might pay attention. Hope one of these beauties comes your way this season. I know we're all hoping.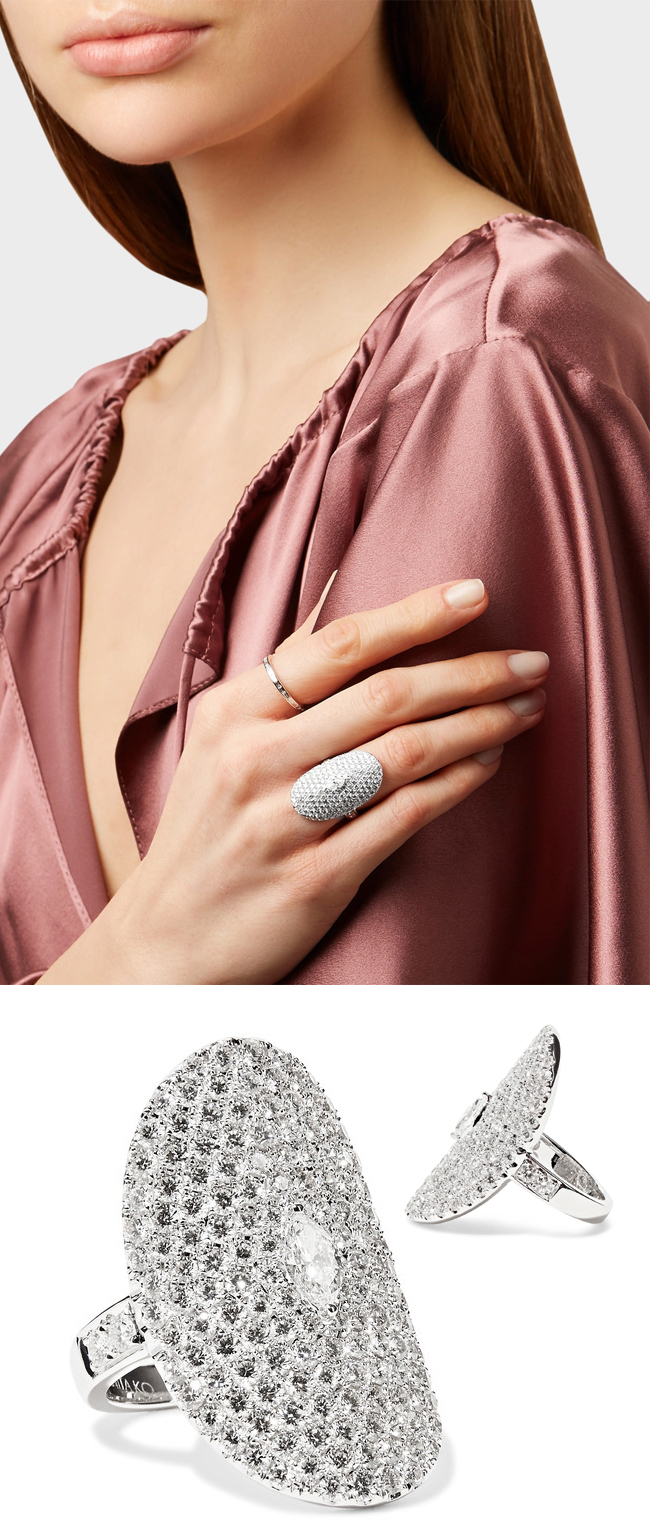 NJ: As Los Angeles-based designer Anita Ko says, "It's no fun to keep jewels in the safe." I agree, so don't. I wouldn't mind adding some holiday sparkle with her totally forever "Saddle Ring" that's worthy of the Red Carpet and the absolute statement piece.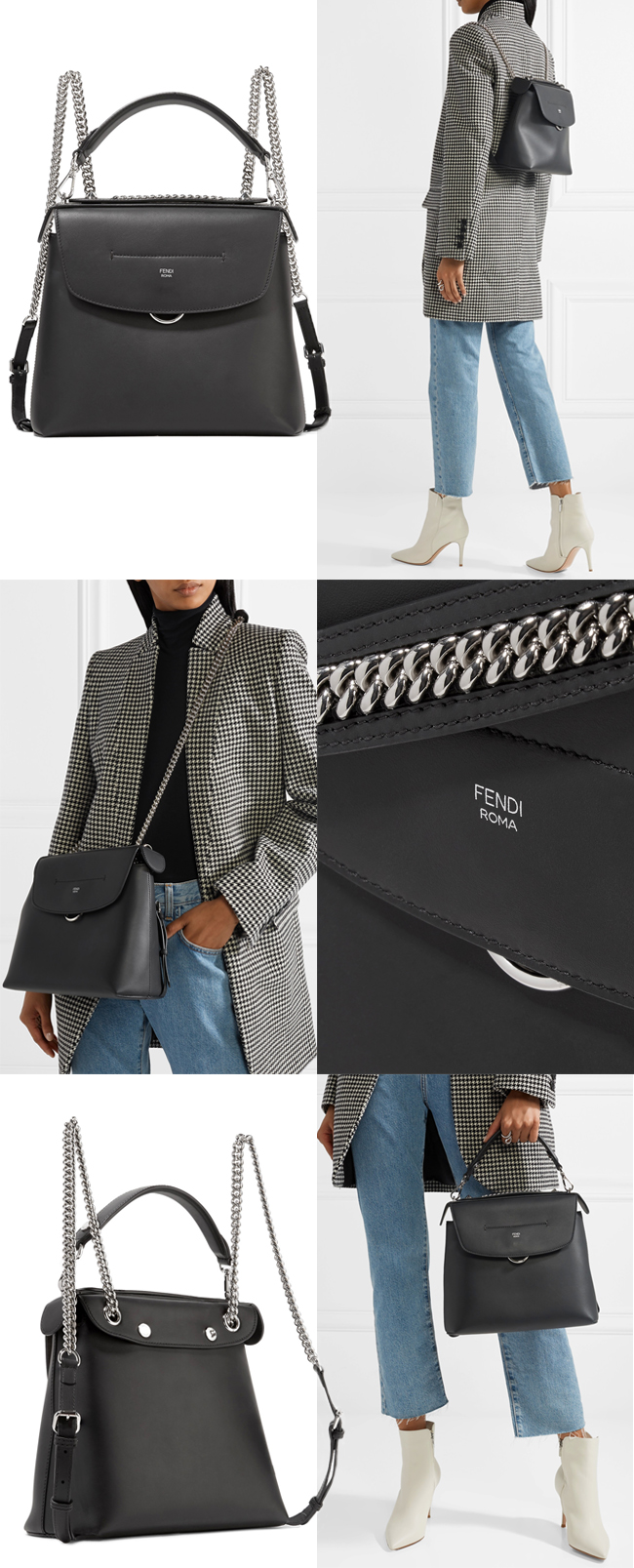 Rachael: I am all about practicality when it come to purses and this bag can be worn as a backpack, tot or on any occasion, which makes for the perfect staple purse. Ther's two things I accessorize with:black leather and chains…this FENDI Back to School large leather backpack has both. Plus the silver ring is meant to be personalized with charms which is even more fun.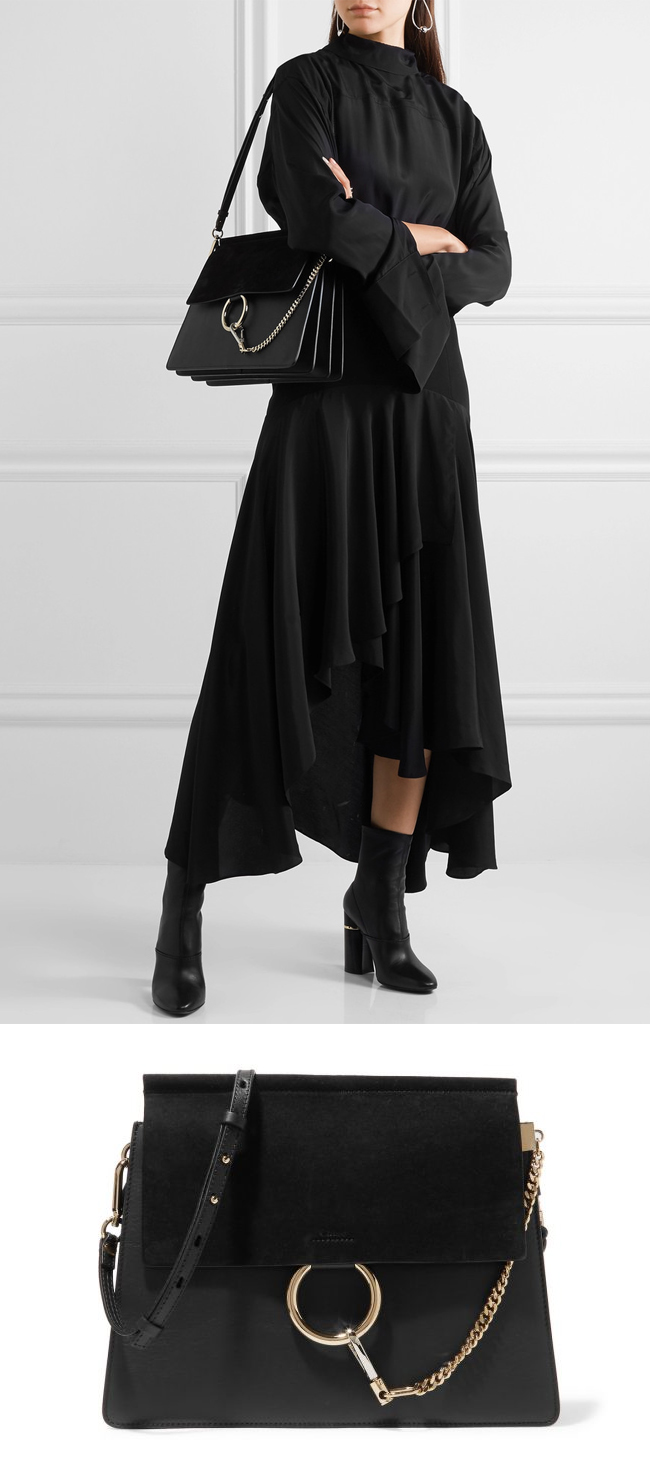 Lauren: I'm a big fan of structured bags and love something that is also functional. I've loved this CHLOÉ Faye Medium Leather and Suede Shoulder Bag since they released it. It is still large enough for all of my belongings, but can also function as a clutch on a night out bag. I'll take one in every color please.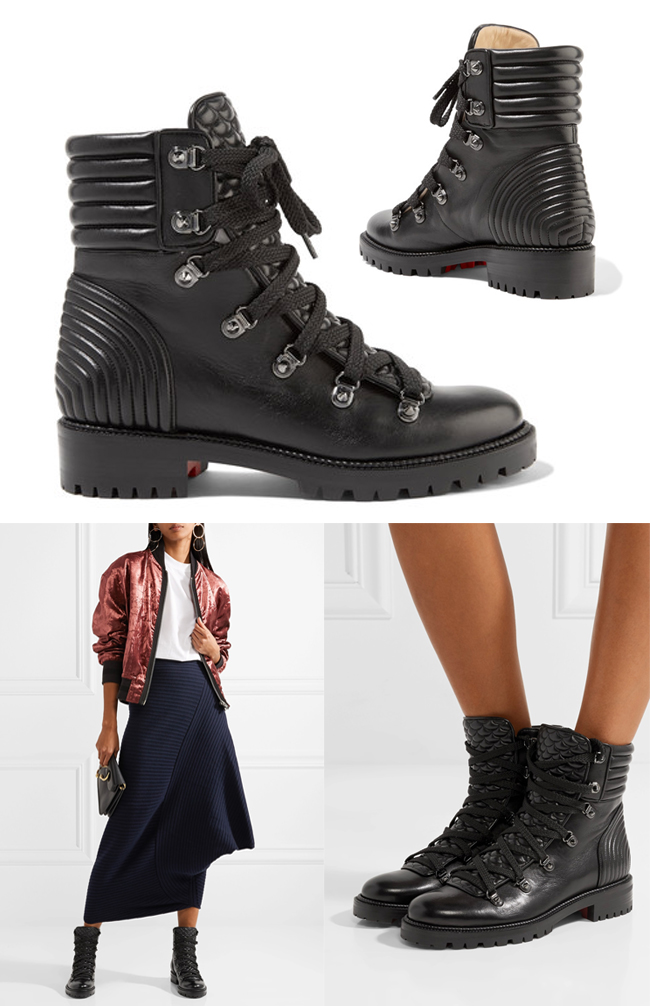 Jackie: The Christian Louboutin 'Mad' Leather Ankle Boots is the perfect way for me to toughen up my look from leggings and skirts to the occasional. The boots are crafted from soft black leather in a silhouette inspired by traditional hiking styles. Set on a lugged rubber sole, this pair is detailed with moto-inspired ribbed panels and a quilted tongue.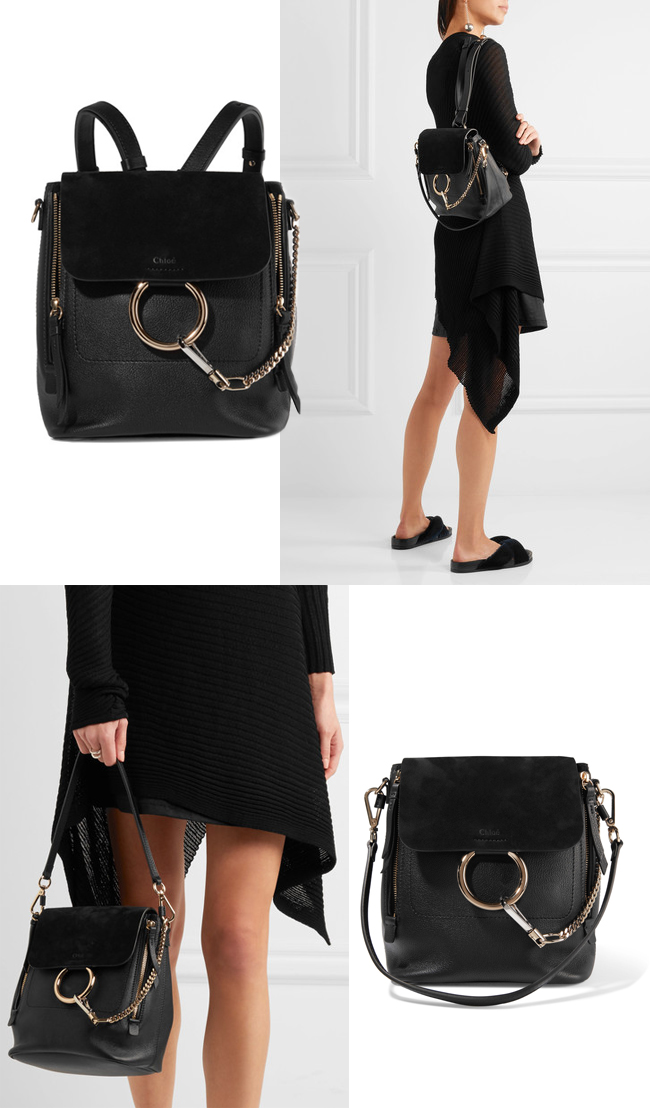 Jadan: Black CHLOÉ Faye Small Leather and Suede Backpack
I have been in love with this CHLOÉ Faye Small Leather and Suede Backpack since the first day I locked eyes on it. I am a big backpack advocate, and believe there is no better bag than a backpack. You can't beat the versatility, the comfort or the space, and when you pair it with Chloe's most popular Faye handbag, there really are no words to describe my obsession. Perfect for brunch, lunch, and a fancy night out, I couldn't have dreamt up a more beautiful bag if I had designed it myself.
Xo,
The Blonde & The Brunette Team