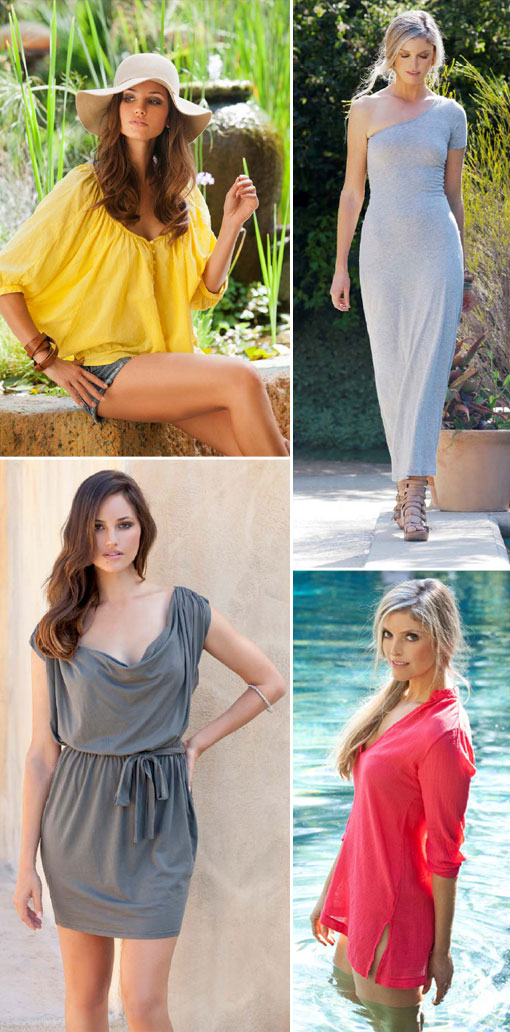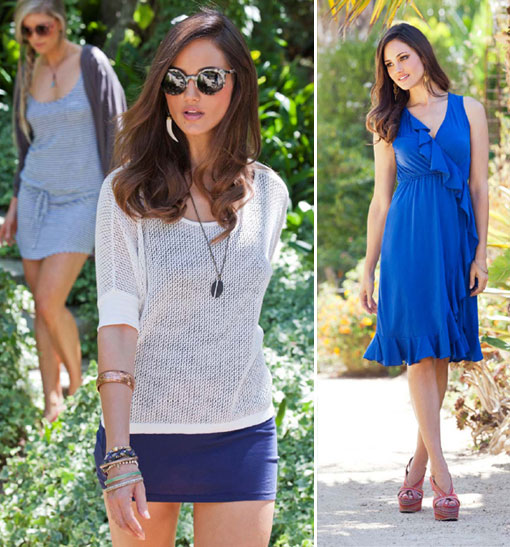 The Blonde & The Brunette just discovered a new line we love: Bobitees. With summer around the corner, we were looking for something youthful, playful and yes, comfortable. Enter Bobitees with their Summer 2012 collection. The designer behind the brand, Kara Lusardi, is talented and hip; she even seems to know exactly what young woman what to wear.
We love that you can throw on any look, just perfect for everyday casual, and get going all with a bit of style. Kara's approach of using soft materials combined with either muted or bright colors really works. She also has a great selection of loose fitting designs which we all need on those days when we are not in the mood for something form fitting. Fashionable and at the same time comfortable, sounds perfect, right. The prices are too, starting at $41. bobitees.com
And because Bobitees loves the B&B readers so much, they are giving away the beautiful red jersey, asymmetrical dress (shown above) to one lucky reader. To enter:
Tweet "I'd love to win the Bobitees Giveaway on TheBlondeandTheBrunette.com"
Leave a comment below and tell us how you just might rock that Bobitees red dress.
Good luck! Entries will be accepted until Sunday, May 20th at 5pm PST. We'll announce the winner next Monday, May 21st at Noon PST.
xo
The Blonde and The Brunette Team