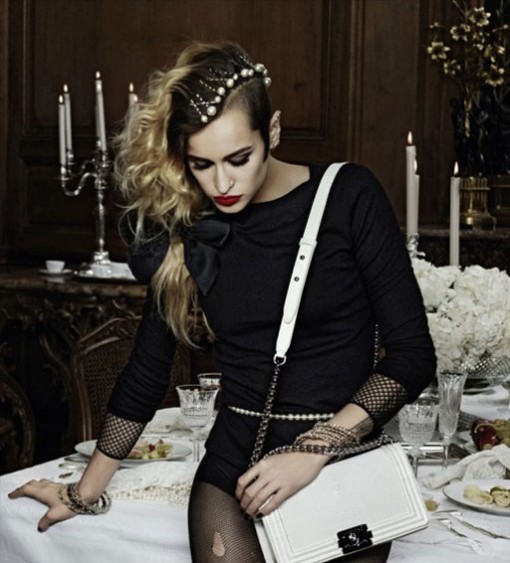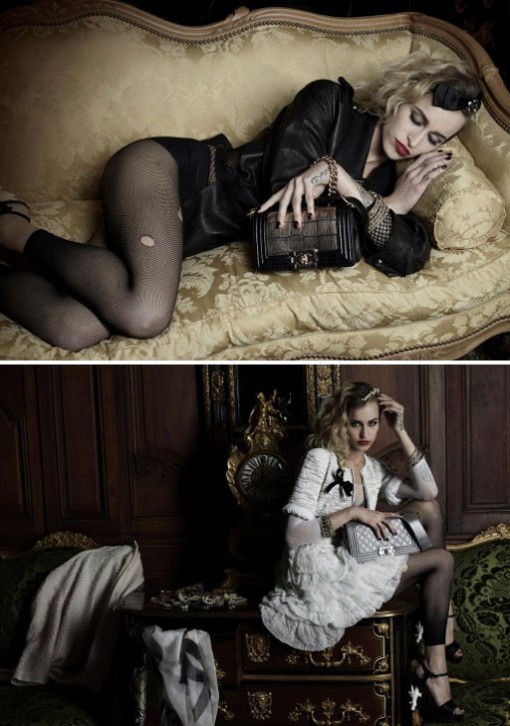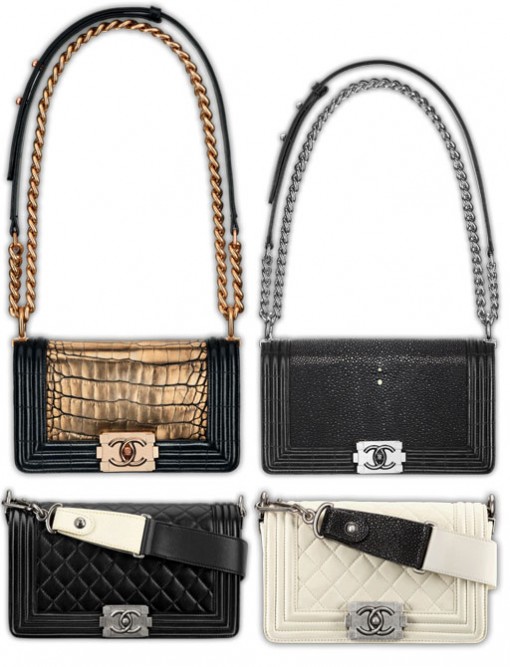 The new Chanel Boy handbag collection just launched. The line is described by Chanel "as being far from conformist notions of femininity". What a relief. We love this injection of the unexpected into a fashion classic. Featuring quilted leathers, metallic alligator, heavy chains,metalwork, strong, boxy shapes, the edgy, almost disruptive campaign, features the latest anointed "it" girl and Chanel brand ambassador, punk-rocker Alice Dellal.
No surprise, the photos shot by Lagerfeld himself, have raised eyebrows everywhere. With good reason. Alice lends her slightly dark personal style to the scene for a modern twist on a classic. Ripped fishnet tights, tattoos, tousled bleached hair and her nose ring make it a unique campaign; and just in case you are not familiar with the back story, Alice has quite a pedigree. The sister of famed shoe designer, Charlotte Olympia, the 24-year-old is also the well-known thrash metal drummer, a model and socialite.
In true Chanel style (remember how Blake Lively was everywhere just a few months ago), the latest brand icon was then invited to figuratively board the Chanel fashion plane for their couture show in Tokyo this week. Sarah Jessica Parker, Vanessa Paradis were also the beneficiary's of this First Class invite.
Net take-away? Desperately Seeking Susan or Desperately Seeking Chanel? Sticker shock starts at $3,700. for the Chanel Boy Bag. Must or Lust?

NJ Goldston, the Brunette