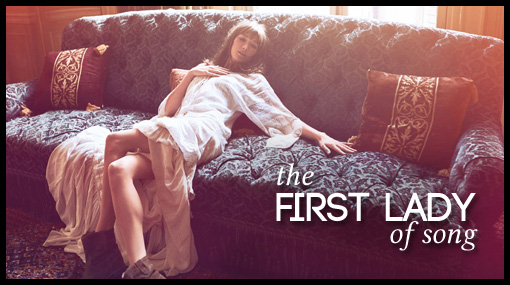 With the Grammys taking place in LA on Sunday, it seemed only natural Carla Bruni-Sarkozy is the ultra-chic, supermodel-turned-musician featured in this week's THE EDIT. She couldn't look lovelier in California casual (or not) bohemian inspired pieces by Dolce & Gabbana, Roberto Cavalli, Giambattista Valli, Alexander McQueen, Isabel Marant, Altuzarra and Alberta Ferretti.
We adore Carla's easy elegance. The timing seems especially perfect as the famed model and former French First Lady has left the formalities of the Élysée Palace behind to reunite with her first love, music, and performs in an exclusive video for Net-A-Porter. She also gives a fascinating account of life chez Bruni/Sarkozy in her interview. Here's a few snippets of what's been on her mind these days.
Even better, watch Carla Bruni-Sarkozy in NET-A-PORTER's exclusive behind the shoot video. Click here to view the video and see her style in action.

With Love From LA,
NJ Goldston, The Brunette