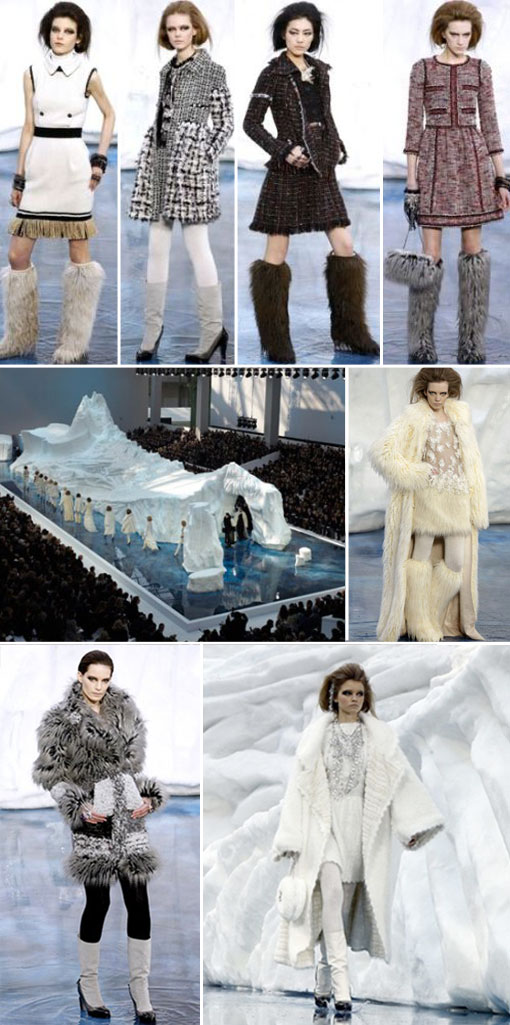 For those who would rather not wear real fur, this Winter we have a high-end fashion designer, Chanel, creating GORGEOUS boots/skirts/pants/coats/dresses made out of faux fur, yet still just as beautiful as the real thing!
For the 2010 Fall show, Karl Lagerfeld had the thirty-five person team who sculpted "The Ice Hotel in Sweden" brought in to carve a 265-ton iceberg in the middle of the Grand Palais. The room was chilled to an extremely cold 25 degrees.
Karl adds, "Fake is not chic…but fake fur is".
– Jadan, Brunette Contributor