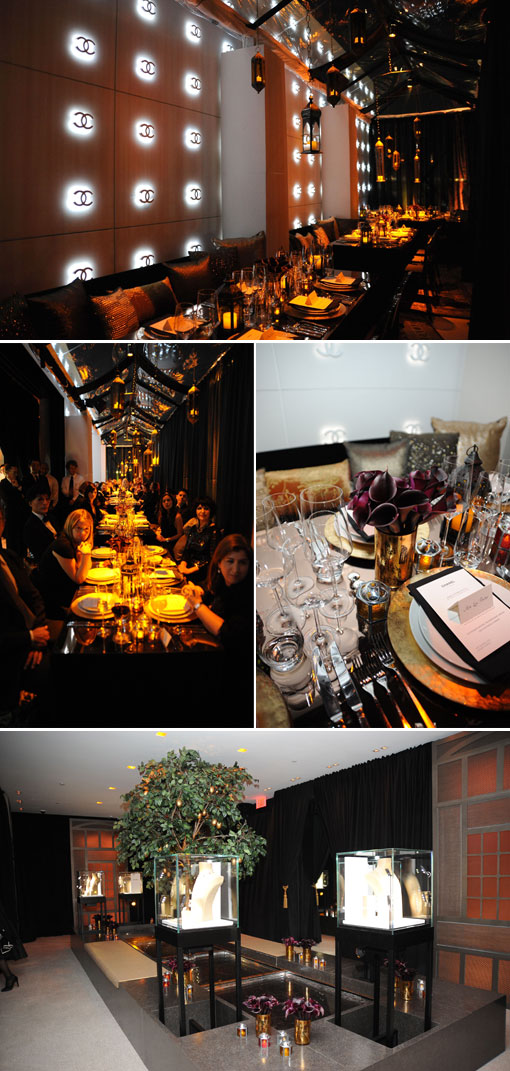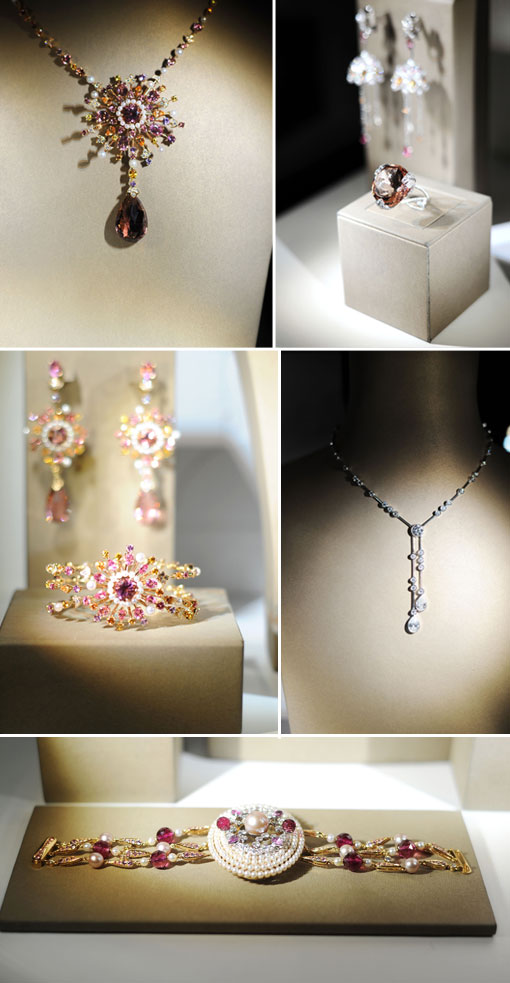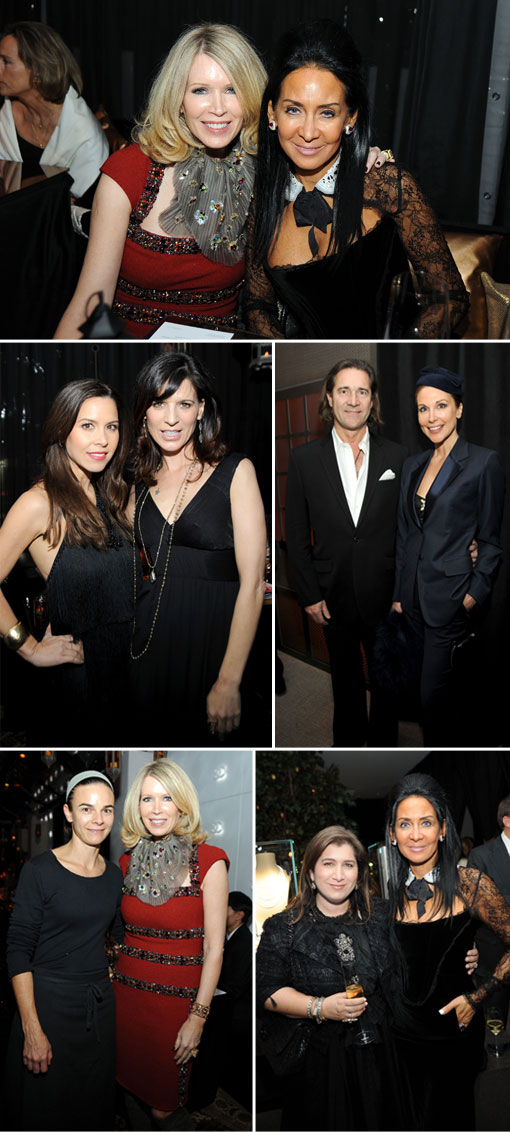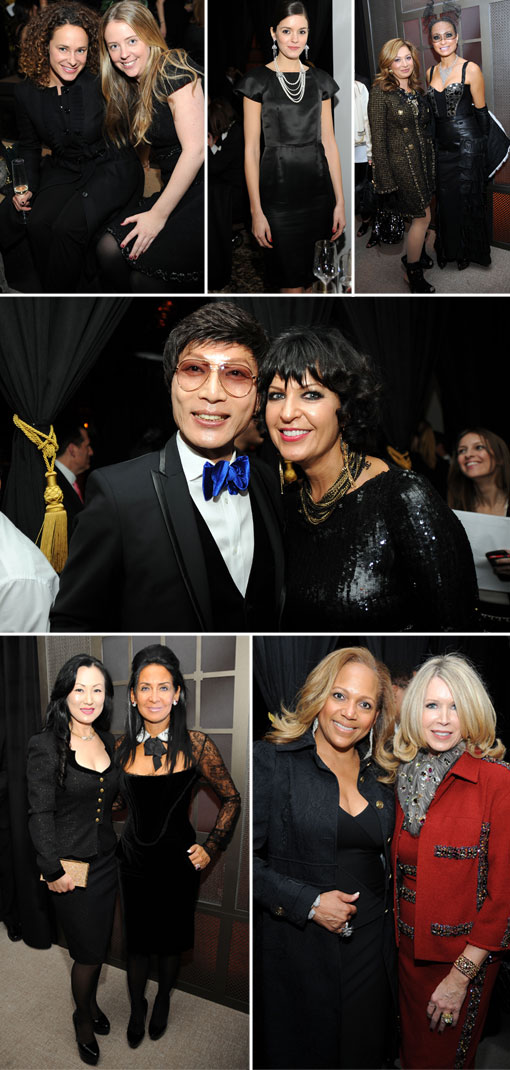 Yikes, I forgot to tell everyone about this wonderful evening! Inspired by the jewels of the Orient, Chanel Fine Jewelry and Susan (The Blonde & The Brunette's very own Editor-At-Large) and Alan Casden hosted an exclusive and intimate dinner at the Chanel Beverly Hills Rodeo Drive Boutique. For starters, they were quite clever hosting it on a Friday night. Everyone was relaxed and ready to party. That's the new trend. Friday night dinners and significant others, especially husbands, are included too. So smart! Everyone's relaxed because the work week is over.
It was held on the Boutique's top floor, which is really the private "penthouse", with a magnificent terrace and view of Rodeo Drive and Beverly Hill. Closed to the public, this space is strictly for Celebrity and V.I.P. customers (which in the retail world are also called V.I.C.'s for Very Important Customers). So if you are not invited up into the inner sanctum, you don't even know it exists. For the event, the very exclusive and exquisite Chanel Fine Jewelry Collection was brought in from Paris just for the evening. No wonder the entire floor was completely redone including square ponds stocked with live goldfish which made the room and jewels shimmer even more.
The lively cocktail hour was followed by a romantic candlelit dinner, catered by celebrity chef Suzanne Goin. Served at long tables surrounding the entire terrace, the very festive and fashionable guests included actress Perry Reeves, who let us know Entourage will be coming to the big screen, fashion designer Monique Lhuillier, celebrity florist and reality star Kevin Lee, Jennifer Hale, Sally Perrin, and Chanel North American President Barbara Cirkva.
I wore a velvet Pucci dress with a low cut neckline (which is very atypical for me and also seemed to be a fashion theme for the night) and Susan looked radiant in a jeweled, show stopper red, Chanel Haute Couture ensemble; but, the night really belonged to the jewels. Coco would have been proud.
– NJ Goldston , The Brunette