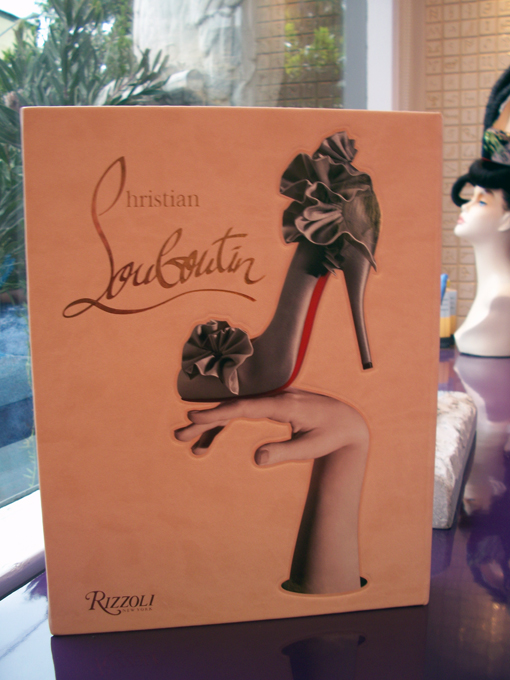 This post is especially for Astrid. The Christian Louboutin Boutique in Hollywood has received 18 of the expected 100 books that were published by Rizzoli covering the 20 year span of beauty and mischief that the acclaimed designer has achieved! This is an absolutely stunning show piece for Louboutin lovers. Within the 350 pages, it highlights many of Christian's favorite pieces over the past 20 years. It also has private pictures of our beloved designer throughout his younger years, as well as commentary on his rise to fame.
Each book comes within its own Canvas carrying bag and is retailing for $150. If you would like to purchase, call 310.247.9300 or email the boutique.
Christian Louboutin
650 N. Robertston Boulevard
West Hollywood, CA 90069
T: 310.247.9300
F: 1 310.247.9330
Hours: Sun 12 – 5PM; Mon – Sat 11 – 7PM
Astrid, what are you going to do?
xo
– NJ, The Brunette