Well, it's that time of the year again. Gearing up for Halloween is always a mixed bag — it's fun to wear a costume for the night, but it's always stressful trying to be creative with it. If you are like me and simply cannot land on an outfit, why not spend Halloween night at the scariest Haunted Houses in your city?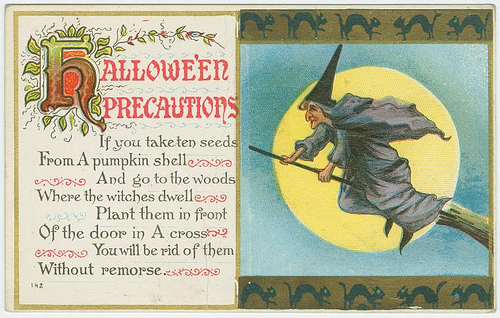 Here is a list of a few major US cities with Haunted Houses that have been mentioned to me over the last few years as really worth the effort. Of course I am able to list more for Los Angeles because I live here, but hopefully if you are near any of these major cities, you'll get a chance to stop by and scream.
Chicago – Basement of the Dead, Statesville Haunted Prison
Dallas – Dallas Scare Grounds, Hellmouth Hostel, Slaughter House
Las Vegas – Asylum and Hotel Fear, Blood Village, Circus Circus presents "Fright Dome"
Los Angeles – Los Angeles Haunted HayRide, Knotts Scary Farm, Queen Mary's "Dark Harbor", Universal Studios presents Halloween Horror Nights
Miami – Halls of Terror, House of Horror, Village of Horrors
New York – Blood Manor, Nightmare Fairy Tales
Seattle – Seattle Haunts *Sorry, I have heard of only one relatively scary option in Seattle.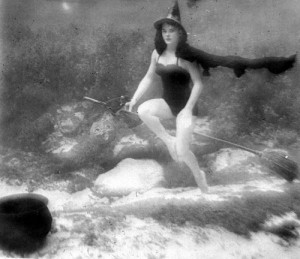 But, the award for the scariest, most insane, and most avoidable if you don't want to have a panic attack would be "Black Out NYC". The rules include, but are not limited to, you cannot talk once inside the maze, you must walk through alone, and you can use the safety word given to you before you enter the house if you simply cannot handle it. I'm sorry, a safety word?! Plus, any Haunted House that gets The New York Post to say this, "If you like PsychoThrillers: Blackout is as close to mental torture as one can get without actually being held prisoner" is one that I will happily avoid. (Brave enough? Here is Black Out NYC's website!)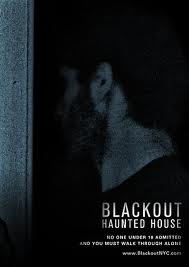 If you do end up going to any of these Halloween Haunts, or if you have suggestions to get scared in any other cities, please let us know. I can't speak for everyone, but I am certainly not brave enough to do any of them. At all. Ever.
Happy Halloween!
– Kate, Arts & Entertainment Editor