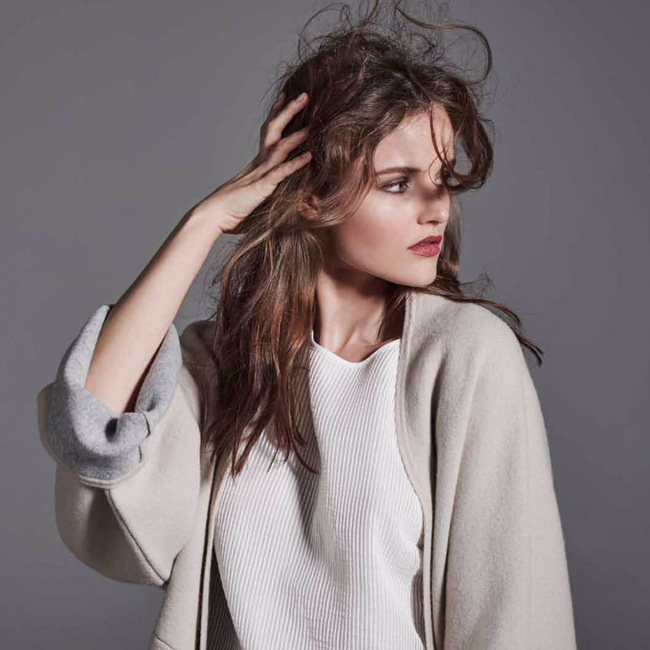 Now that Summer is slowly coming to an end, we find ourselves looking forward to the cooler weather so bring on the warmer clothing. Now with that being said, we've been on the hunt for the perfect transition pieces to change up our look from Summer to Fall. Some of our favorites we've found so far are from London based clothing label, Reiss! Their Autumn/Winter 2015 collection is full of precise clean designs, premium fabrics (perfect for Fall) and a traditional look with a modern flair. The collection blurs the lines between on and off duty dressing to create something that's refreshingly simple. We like.
We are big fans of the use of tones through-out the collection as it's one of our favorite key Fall trends. The mineral-hued separates are layered and worn head-to-toe, resulting in an effortless and alluring look. The collection covers rich burgundies, dark navy's, and bleached neutrals to create a clean colour palette, but also features pops of rust reds and soft camel shades throughout the collection to add a touch of romance!With textured jacquards, boiled wool and faux fur adding some interest, we also noticed a strong focus on premium leathers and fab shearling to top off the collection!
There's also an emphasis on proportions this season and the silhouettes in this collection really get it. Dropped shoulders and exaggerated outerwear shapes that still remain feminine. Sleek trousers and mini-length skirts are also key styling components when it comes to transitioning to Fall and work to balance the look.
Last but not least, are the Show Stoppers of the collection. Filled with lots of delicate sequins, fab fringing and metallic accents these are the perfect pieces for a night out on the town, or that special occasion. Grab them while you can. We've learned out lesson the hard way. Our favorites are gone before you know it. By the way, NJ always stops by their Barrett Street location when she's in London and you can find us hanging out at their LA store on Roberston.
xo,
-Lauren, The Blondette.